Feel the incredible change in your facial skin with just one day of use!!
H2 Hydrogen production
Bio-nano Natural Hydrogen Essence Skin Care Mist Ionizer
NATURAL HYDROGEN WATER IONIZER
Is easily absorbed into the skin, it has excellent antioxidant properties.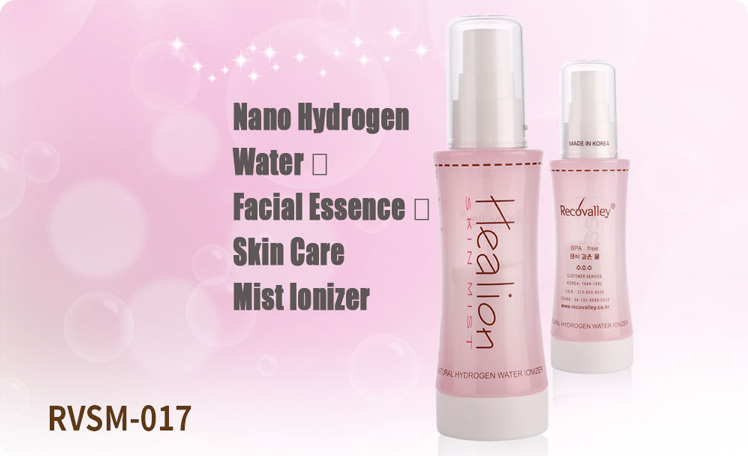 Natural Hydrogen Water Skin Mist
Healion thinks your skin health.
Now instead of plain water, natural hydrogen water!
Healion skin mist presents an amazing gift to your skin!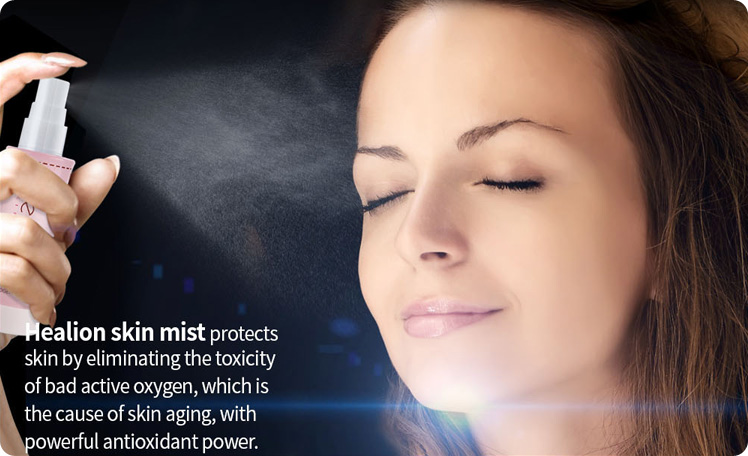 Natural Hydrogen Water Skin Mist
It has a powerful antioxidant function and removes the bad 'active oxygen' which is the cause of all kinds of diseases.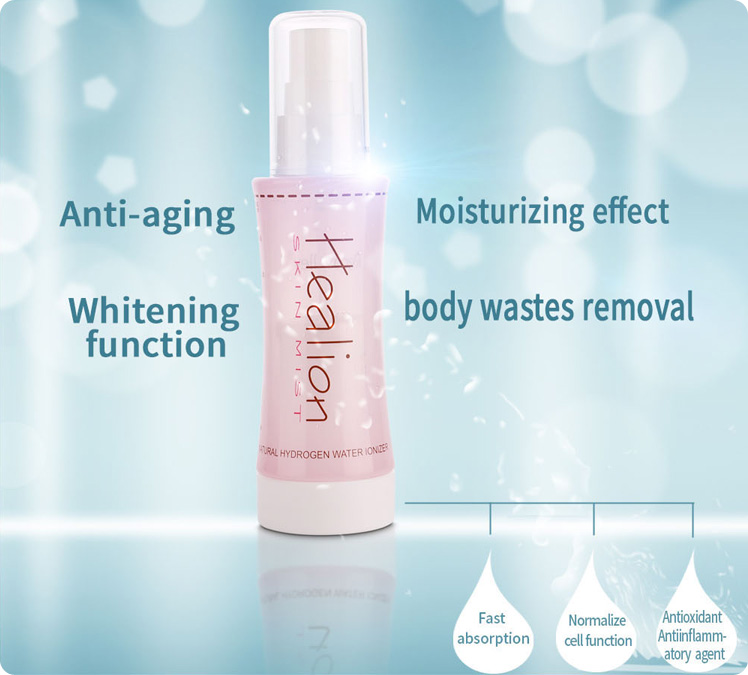 Small size of water molecule absorbs quickly to skin
The most powerful non-toxic antioxidant anti-inflammatory agent
Normalize human cell function by removing hydroxyl radical
Eliminate substances that cause skin aging
It protects the skin by eliminating the toxicity of bad active oxygen, which is the cause of skin aging, with powerful antioxidant power.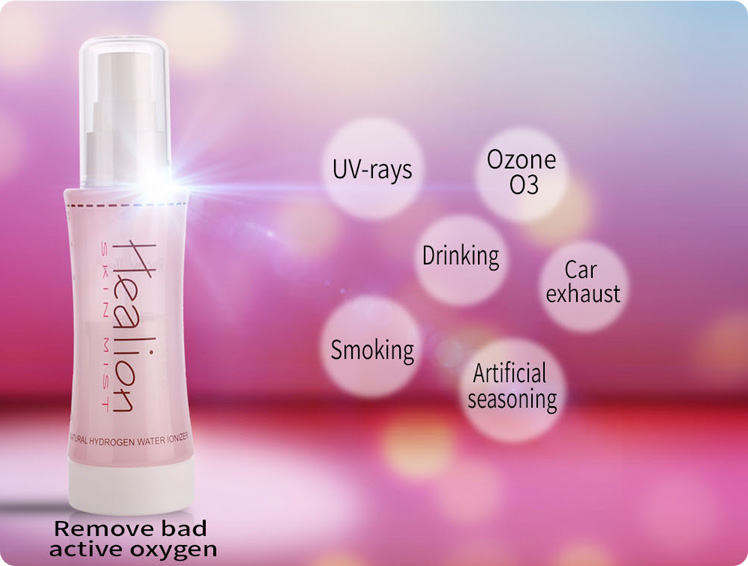 Produce high quality hydrogen water at any time through Cartridge Filter. The Cartridge Filter is made of 100% natural materials that are not only harmless to the human body, but also chemical substances are never detected.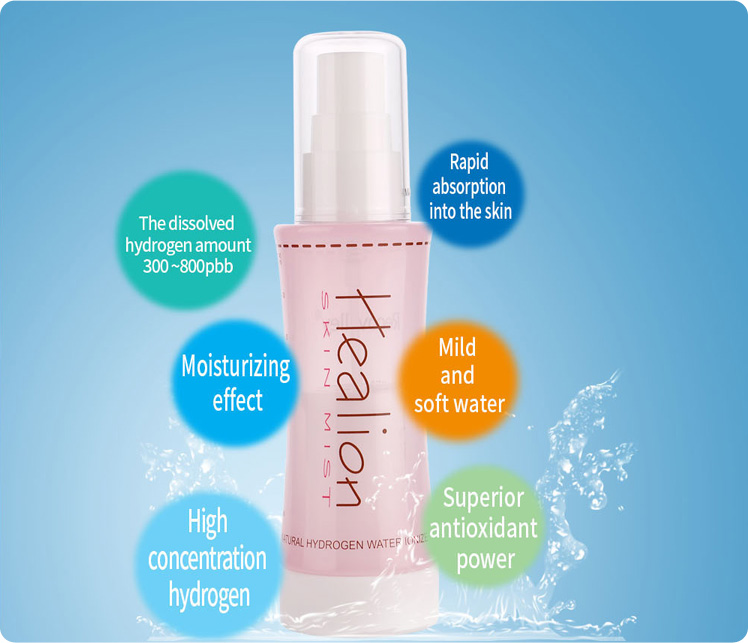 The porous block-shaped water filter production
It is a technology that provides beneficial water for the human body because is has excellent water purification efficiency by substituting heavy metals and microorganisms in tap water
Principle of removing body wastes from pores
The natural water produced by this product has a particle size of about 0.006 icrons, which is much smaller than ordinary water particles, which allows skin absorption to be much faster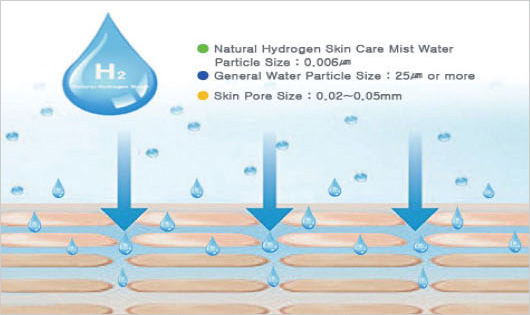 Strengthening the moisture of hydrogen water
The fine particle size of natural hydrogen water is about 0.006 microns, which is very small compared to ordinary water particle size of 25 microns and the skin is highly moisturized.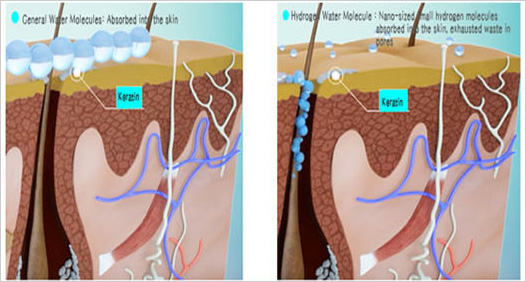 Natural Hydrogen Water Skin Mist
Elimination of active oxygen on skin surface to prevent skin aging.
Powerful skin moisturizing function of natural hydrogen water.
Natural surfactant function eliminates wastes from pores.
Remove skin wrinkles and whitening function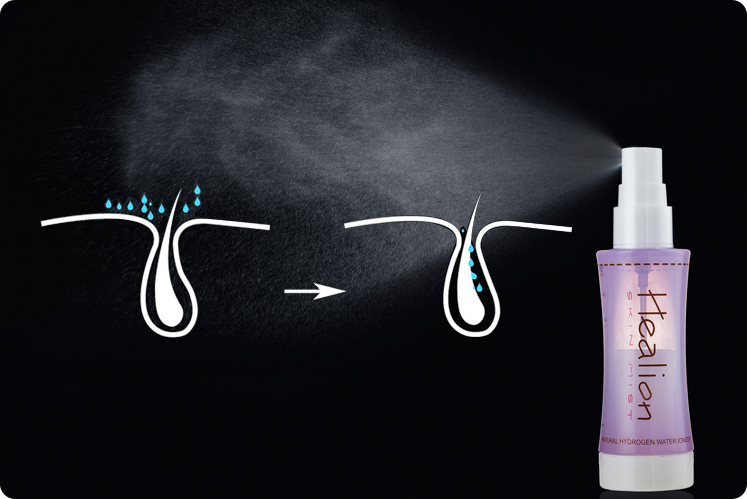 Easy to carry anywhere, anytime!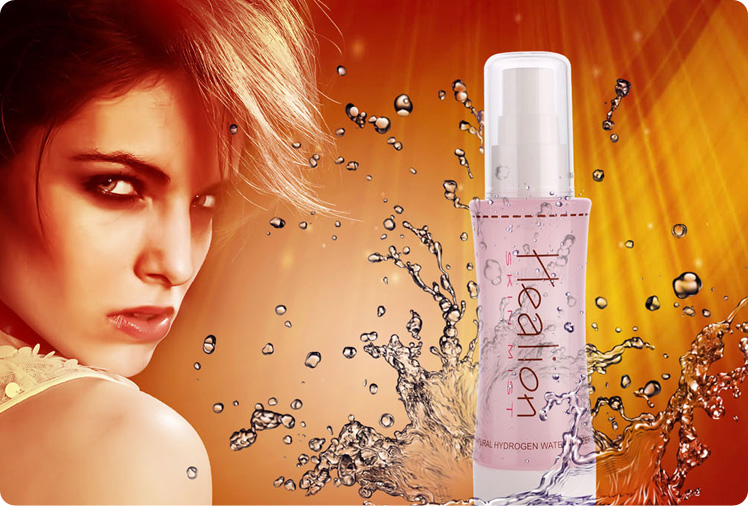 Natural Hydrogen Water Skin Mist
Moisturizing function for a long time by absorbing hydrogen water into the skin.
Whitening function by removing wastes from pores.
Maintain skin elasticity by exfoliating skin surface.
UV protection prevents skin aging.
Produce radiant skin like stereoscopic makeup.
Improving skin rougbles such as acne.
Atopic disease, relieve itching.
Removing mouth odor.
Relieve itching insect.
Deodorizing function.
Antibacterial function.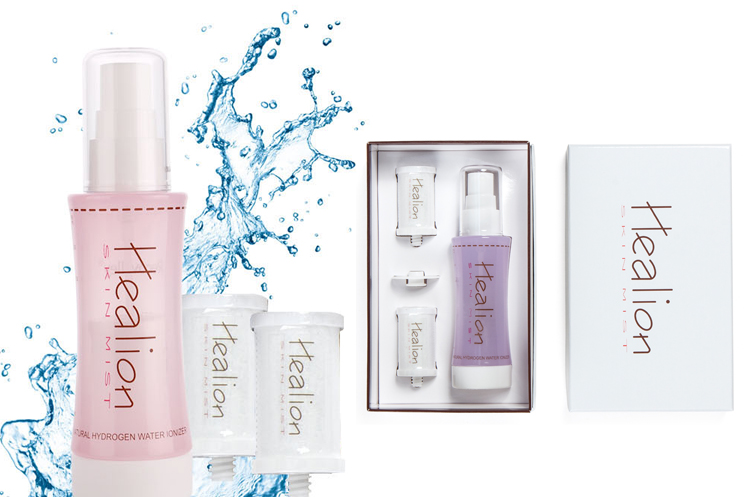 | | |
| --- | --- |
| Product name | Healion Skin Mist |
| Item No. | RVSM-017 |
| Manufacturer | Recovalley Inc. |
| Material | Pump-polyethylene, Body-AS, Bottom cap-Tritan, Cartridge filter-ceramic ball |
| Product Configuration | 1 Skin Mist & 2 Cartridge Filters |
Healion Skin Mist
Produces high quality natural hydrogen(H2) that is good for your skin beauty. The filter can be used after 3 months use and exchange.

Remove the wrap around the cartridge filter by peeling it from the inside of the dotted line.
Place the cartridge on the adapter and turn to assemble, then place under the bottle and close lid(Refer to the magnetic cartridge manual)
After assembling the cartridge, fill the bottle with water and rinse 4~5 times before use.
When using for the first time, wait 2~3 hours after filling the bottle with water before use. Afterwards, the bottle can be used immediately after filling with water.
The mist can be used on the face and skin.
Do not fill the bottle with water above the indicated line.(Water may leak due to hydrogen pressure if water is fiiled above the line)
When cleaning, disassemble the cartridge from the bottle and wash only the bottle.
TEST REPORT - Antioxidant Comparative tests

TEST REPORT - Natural Surfactant Comparison Test

TEST REPORT - Antibacterial function

TEST REPORT - Antibacterial function
No
Harmful Heavy Metals Test
Unit
Index
Test
Result
Remarks
1
As
mg/L
below 0.01
below 0.001
qualified
2
Cd
mg/L
below 0.005
below 0.001
qualified
3
Cr
mg/L
below 0.05
below 0.001
qualified
4
Pb
mg/L
below 0.01
below 0.001
qualified
5
Hg
mg/L
below 0.001
below 0.001
qualified
6
Se
mg/L
below 0.01
below 0.001
qualified
7
Cu
mg/L
below 1.0
below 0.01
qualified
8
Zn
mg/L
below 1.0
below 0.06
qualified
TEST REPORT - Safe drinking water quality standards 58 kinds of tests
(Testing institute : Korea national certification testing institute)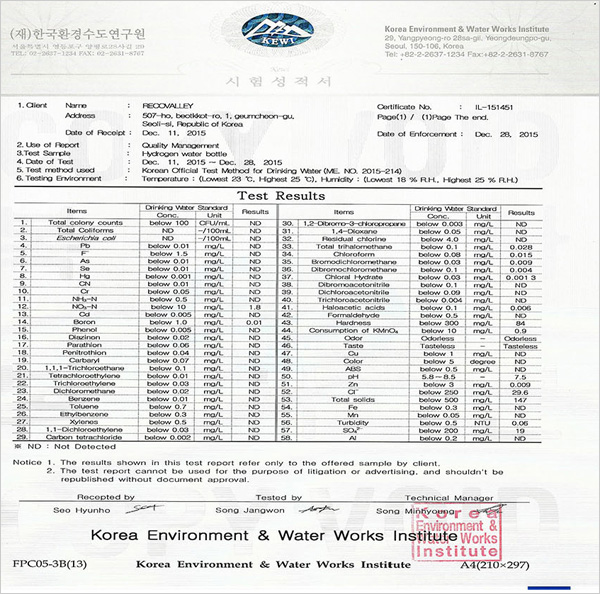 TEST REPORT - Safe drinking water quality standards 58 kinds of tests
(Testing institute : China national certification testing institute)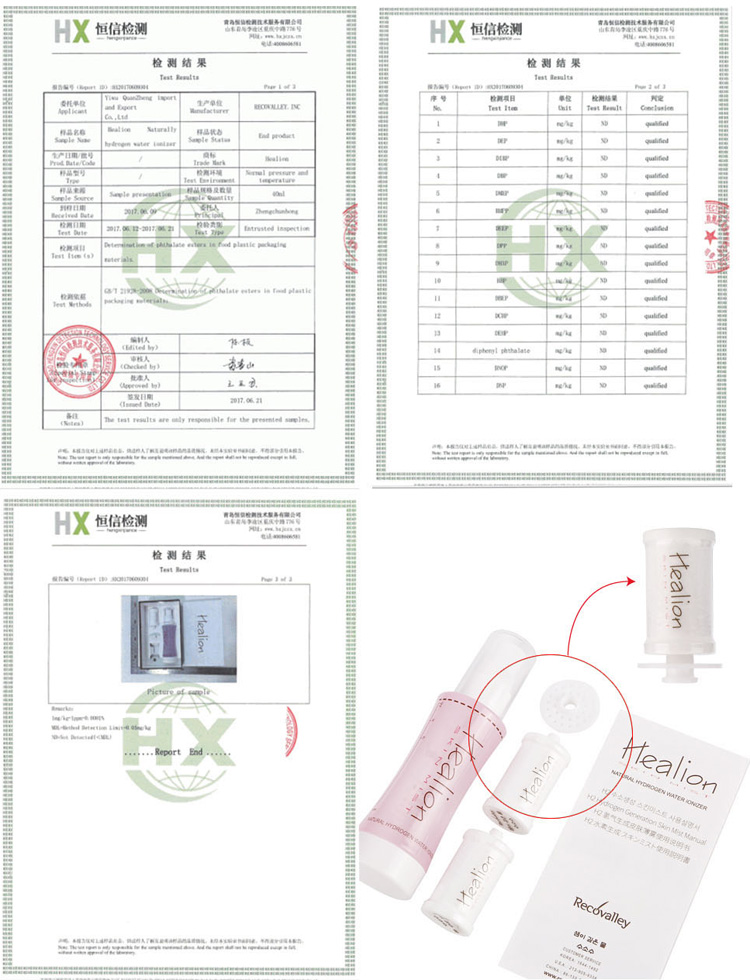 TEST REPORT - Dissolved hydrogen concentration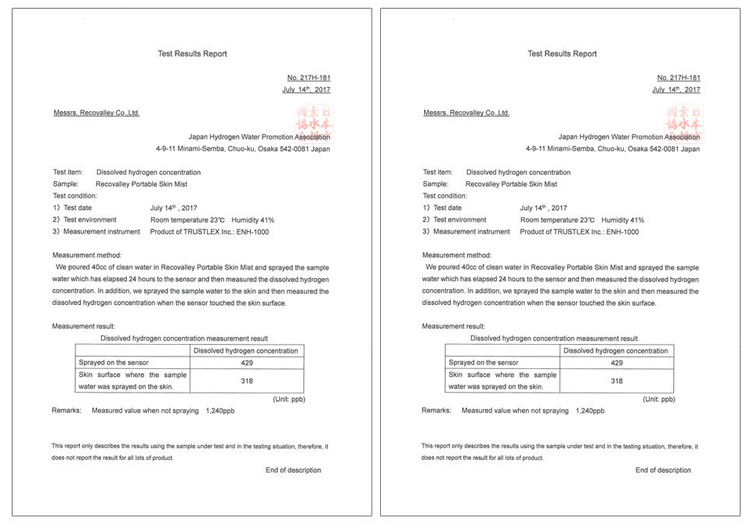 PATENTED TECHNOLOGY - Patent/Utility Model