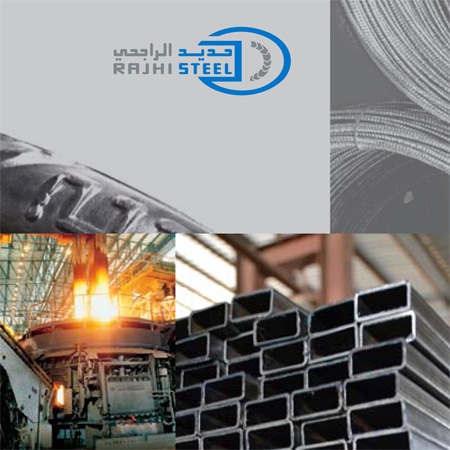 Founded in 1984 by the founder, late Mohammed Abdul Aziz Al-Rajhi.
It is one of Mohammed Abdul Aziz Al-Rajhi & Sons group of companies. It consists of various plants specialized in producing different types of steel products. The company was The plants are applying the latest state-of-the-art technologies and equipment to product high quality products conforming to local and international standards. The factories have a wide range of customers in the local and gulf market in addition to a huge number in the Arab countries. During more than a quarter of a century, Rajhi Steel has succeeded in becoming a reputed leading industrial player in the Kingdom. Through production lines and plants built by the company production capacity grew significantly. Rajhi Steel emerged as a strong pillar in the massive construction boom seen by the Kingdom.

Rajhi Steel has given a boost to manufacturing processes. Rajhi Steel is a reliable resource for supplying the construction and building industry with the needs of steel products. With the successive national overall development plans, which included construction boom schemes and extensive development of cities and urban communities as well as new industrial clusters across the Kingdom, coupled with expansion in supplying these cities with services and facilities, roads construction, bridges and tunnels building and expansion of schools, hospitals, medical clinics, and associated service centers, Rajhi Steel had to expand in production lines and diversify its products and production processes. Rajhi Steel responded quickly and qualitatively to the requirements of the industrial and urban sectors. Rajhi Steel lived up to its obligations and contributed to mega projects by supplying the rebar and commercial steel products, which feature the highest standards and latest state-of-the-art quality, locally and globally, making it well deserved to enjoy the generations confidence.