Botanical Herb Look FOP 01
1. Weight : 90g
2. Size : 30 x 170 x 2
3. Details
Main Body : 80% Polyester, 20% Span / Material : Knit Fabric
Dry-Clean
55 Size (Inch) : Bust : 35 1/2, Waist : 26, Hip : 36 1/2, Length : 38 1/4
Brand philosophy
Chae Look creates textile and fashion design inspired by botanical flowers and herbs.
'Chae' means 'chae(color)' while 'Look' signifies 'style', meaning we 'color the style' in our designs.
Today, people are living with highly developed science technologies.
They seek psychological comfort and consolation while enjoying abundance offered by civilization and prioritizing material values.
Chae Look turns the comfort and beauty found in plants and nature into textile and fashion design products to heal the whole world with the beauty.
Brand based on humanities
Chae Look creates textile designs based on the concept of botanical art.
It was intended to make you feel as if you are looking at flowers and plants in a plant book or garden, or painting on a fabric.
With the artistic sense, Chae Look provides healing, comfort, consolation, and refreshment of the mind to everyone.
Corporate slogan
Just Look It!
Just Heal It!
Engineered Textile Design
Tulip pattern forms symmetry
Tulip print on the pocket perfectly matches that on the jacket.
Easily pattern arrangement
Create textile design
Botanical Art in the garden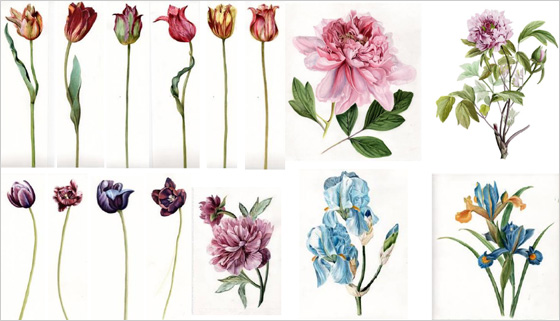 Botanical Herb Look
Our unique and original design was inspired by alpine plants in France and tulips.
Alpine plants are grown in high mountains and, therefore, cannot be easily seen in our everyday life. Therefore, the textile design and patterns of Chae Look are unique and rare, like those you can see in a plant book.
Botanical Flower Look
The designs were inspired by tulips, tree peony, and pink peony, to make you feel like you are in a garden.
The comfort and beauty of nature, such as botanical flowers and herbs, plants, and alpine plants, were represented in textile patterns and fashion.
The design was based on the concept of making people wearing the clothes feel like they are in a garden and those who look at the clothes heal with the beauty.