Brand new 3d color doppler ultrasound
We are specialized in supplying all kinds of color doppler ultrasound scanner,ultrasound scanner,ultrasound system for several years.



Could you contcct our sale manager.we will tell you the price,Please see our contact.




SKYPE:msl_saler01




Mobile:+86 138 2644 8637


website:http://www.medicalequipment-msl.com

Mailn features of brand new 3d color doppler ultrasound
Acoustic beam processing
Full digital acoustic beam technology,real time point-to-point dynamic receiving focus,continuous dynamic focus,real time dynamic adjustable variable aperture imaging technology,real time dynamic acoustic beam apodization,dynamic filtering,numerical control dynamic frequency scanning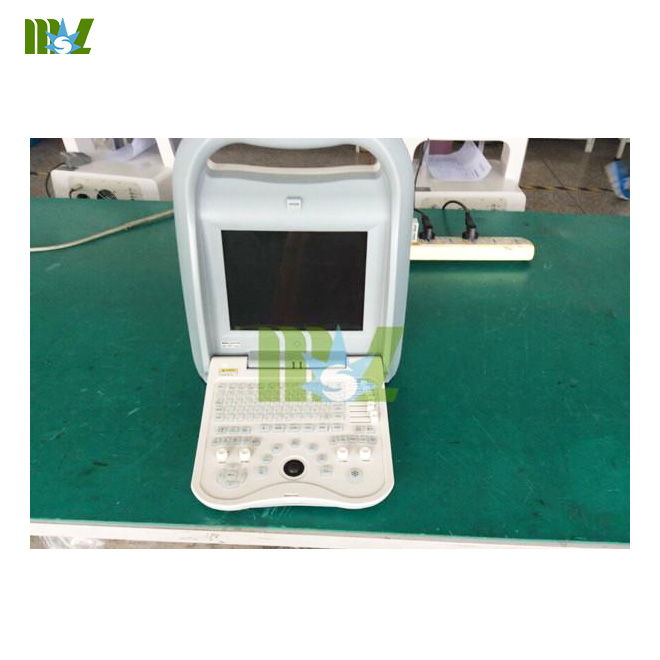 1.1 Image Pre-treatment
Gain:0~127
TGC:8 stages TGC
Acoustic output:25%,50%,75%,100%
1.2 Digital channels:32
1.3 5.2 Image processing
IE:0~3
Frame correlation:0~3
IE(gamma correction):0~7
Compressing curve:0~7
2. Scanning parameters
2.1 B Mode
B acoustic output:25%,50%,75%,100%
B Gain:0~127
Dynamic:27~100dB
Scanning:higher frame rates,high density
frequency conversion:4 classes
harmonic wave:2 classes
2.2 M Mode
M acoustic output:25%,50%,75%,100%
M Gain:0~127
M Dynamic:27~100dB
M scanning speed:1~8 classes adjustable
M adjustable & visual sampling line
M operating mode::scroll & scan
Scanning:higher frame rates,high density
frequency conversion:4 classes
harmonic wave:2 classes
2.3 CFM color Doppler mode
CFM Gain:0~127
Max PRF:7.5kHz
Min PRF:0.35kHz
Color frequency:2 classes adjustable
CFM wall filter:8 50-350Hz
Color persistence:4 steps
Color threshold:6 kinds
Color balance:16 steps
Sensitivity:6 kinds
CFM color smoothing:3 steps
Adjustable linear array color deflection
2.4 PDI Power Doppler Mode
PDI Gain:0~127
PDI wall filter:4 steps,50-350Hz
PDI color smoothing:3 steps
Max PRF:7.5kHz
Min PRF:0.35kHz
Adjustable linear array color deflection
2.5 PW Spectrum Doppler Mode
PW Gain:0-127
PW Dynamic:8step 0-120
PW Wall filter:8step 50-350Hz
Sampling volume width:0.5-20mm
Angle correction
Base line adjustment:7 steps
Max PRF(Speed):7.5kHz
Min PRF(Speed):0.35kHz
Speed ruler:8 steps
2.6 Image diplay
256 grades gray scale 2D image diplay
gray scale histogram plot display
Image reservation:up/down,right/left
Depth scope:32~252 mm (35 grades) each probe has its own depth scope
and adjustable grades
Focus:continuous dynamic focus,dynamic aperture
Dynamic:≥100dB (visual & adjustable)
M mode speed:8 classes adjustable
Display TGC curve
Black & white related
Video output:NTSC or PAL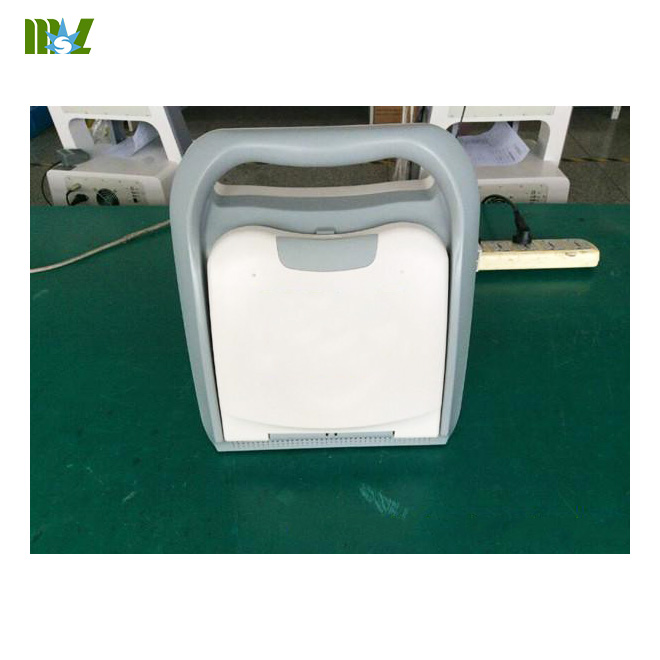 3d color doppler ultrasound Optional configuration:
Trolley
Video recorder(P93W-S)
Laser printer(Specified models:HP Laser Jet 1020,HP Laser Jet 1022,HP Laser Jet P1007,HP Laser Jet P1008)
Battery:RYLB-02
3d color doppler ultrasound Body mark
131 kinds of body marks with probe position,which can be quickly selected by intuitive and detailed body mark interface;
Text mark can preset text content;
Arrow mark supports multiple arrow marks and adjustable direction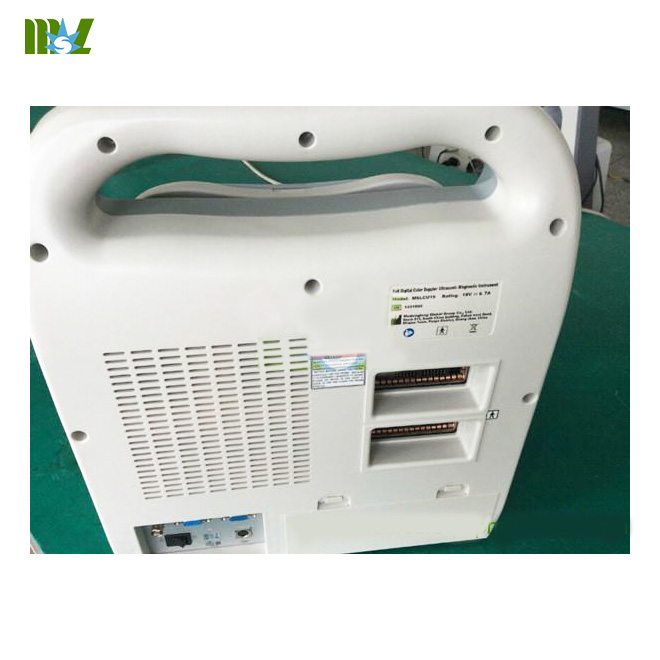 Portable 3D color doppler ultrasound scanner MSLCU19
Standard configuration
:
Main unit:1 pc
Double probe sockets,automatically identify probe;
3.5MHzmulti-frequency abdomen convex probe:1pc
6.5MHz multi-frequency trans-vaginal probe:1pc
7.5MHz multi-frequency high linear probe:1pc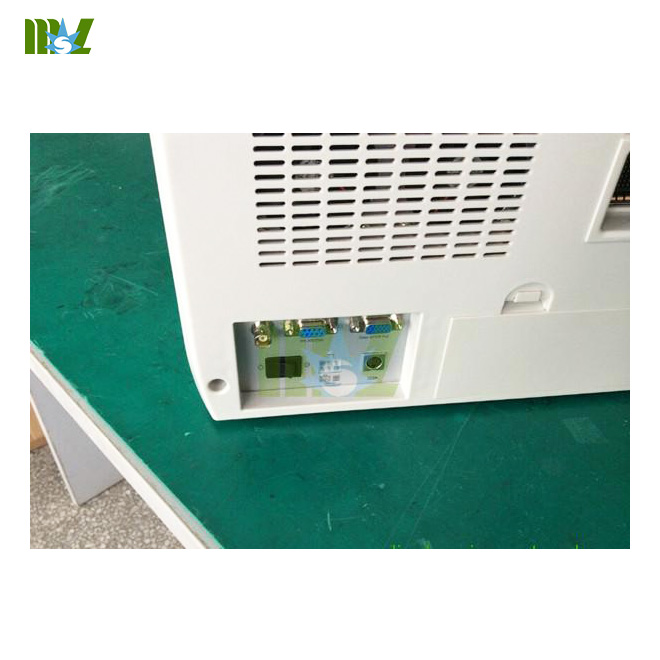 Optional configuration
:
Trolley
Video recorder(P93W-S)
Laser printer(Specified models:HP Laser Jet 1020,HP Laser Jet 1022,HP Laser Jet P1007,HP Laser Jet P1008)
Battery:RYLB-02
Brand new 3d color doppler ultrasound
We are specialized in supplying all kinds of color doppler ultrasound scanner,ultrasound scanner,ultrasound system for several years.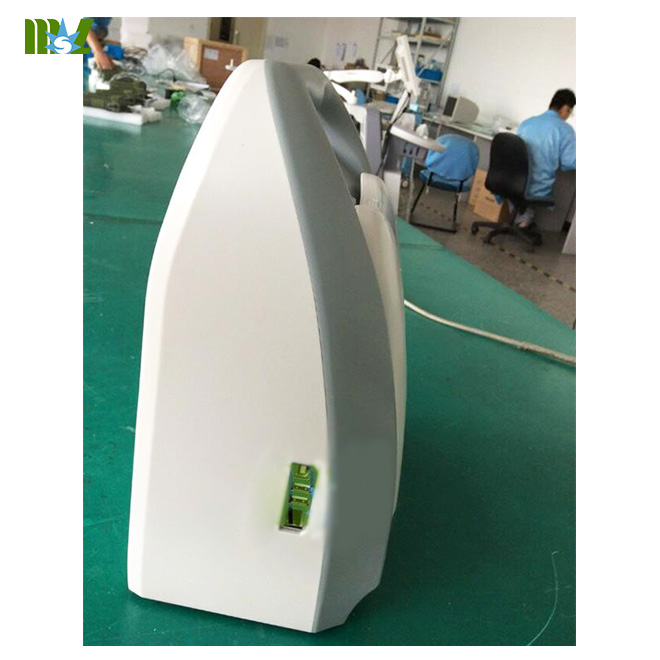 Mailn features of brand new 3d color doppler ultrasound
1.System Application
MSLCU19
full digital color doppler ultrasound scanner
is available for the diagnosis of abdomen (including GYN and OB),cardiology,vessel and small parts,with the following scanning mode:2D,CFM,PDI,PW and M to provide the best resolution and sensitivity.
Support convex probe,linear probe and transvaginal probe,etc.
2.General Specification
Dual power-supply system:AC110/230 -15%~+10%,60/50Hz±1Hz;
Battery:large capacity(6.6Ah)Li-battery 1 PC,120 minutes life work.
10.4" high definition & flicker free color medical LCD monitor
Dimension :400 mm(L)′186mm(W)′ 385mm(H)
Weight:8.8 Kg(without probe)
3.Portable ultrasound scanner System Description
Operating mode
B,B/B,4B mode
M,B/M mode
CFM
PDI
PW
THI
Probe socket:2
Media & peripheral device
USB flash card
Video printer:UP-897MD
Color laser printer (defined model:HP Color LaserJet CP1515n,
HP Color LaserJet CP1525n)
TV Output:PAL/NTSC
Storage
Image storage,cine loop storage,cine loop ≥300 frames,16G hard disk storage
Puncture Guide Line
Adjustable angle and memory storage
Languages
Menu operation:Chinese/English/Russia/Portuguese
4. System Setting of the color doppler ultrasound machine MSLCU19
Basic setting
Language:English/Chinese
Date:yyyy-mm-dd or mm-dd-yyyy or dd-mm-yyyy
Time:24 hours
Body mark:≥131
Image store format:PNG,BMP
Time setting
Key tone setting
PAL/NTSC setting
Character brightness setting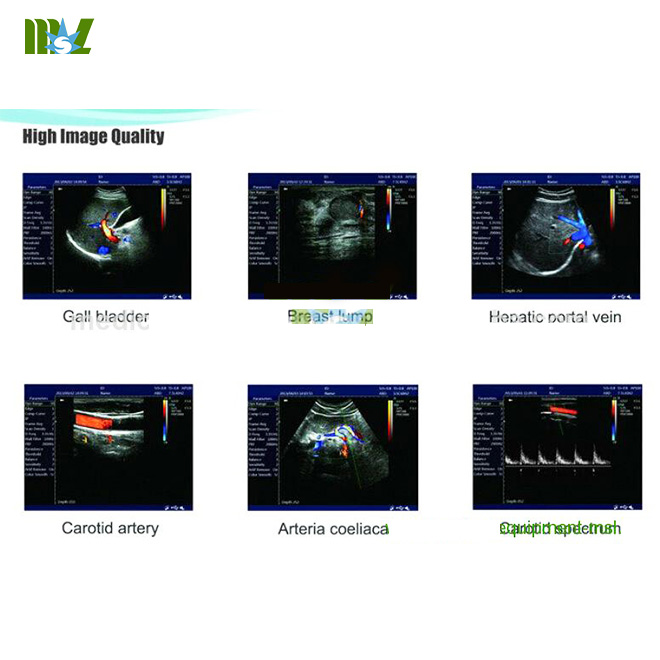 Note setting:including pathological change,OB,routine,abdomen,GYN,Small parts,Cardiology.Towards every item,preset major terms,you can add or correct to edit when necessary.
Storage setting
:image format selection
Password setting
Factory default
Exam part setting:adjustable emission power,PRF setting (preset stationary parameters according to different exam part.),adjustable Doppler angle,adjustable sample volume,adjustable linear array deflection,adjustable base line,adjustable filter wave.
5.Acoustic beam processing
3D color doppler ultrasound scanner
full digital acoustic beam technology,real time point-to-point dynamic receiving focus,continuous dynamic focus,real time dynamic adjustable variable aperture imaging technology,real time dynamic acoustic beam apodization,dynamic filtering,numerical control dynamic frequency scanning
Image Pre-treatment
Gain:0~127
TGC:8 stages TGC
Acoustic output:25%,50%,75%,100%
Digital channels:32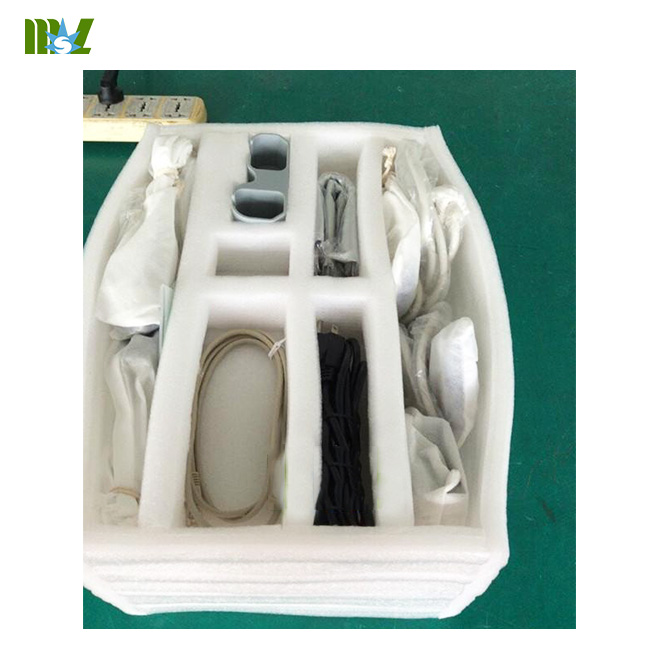 6. Image diplay of the 3D ultrasound scanner
256 grades gray scale 2D image diplay
gray scale histogram plot display
Image reservation:up/down,right/left
Depth scope:32~252 mm (35 grades) each probe has its own depth scope
and adjustable grades
Focus:continuous dynamic focus,dynamic aperture
Dynamic:≥100dB (visual & adjustable)
M mode speed:8 classes adjustable
Display TGC curve
Black & white related
Video output:NTSC or PAL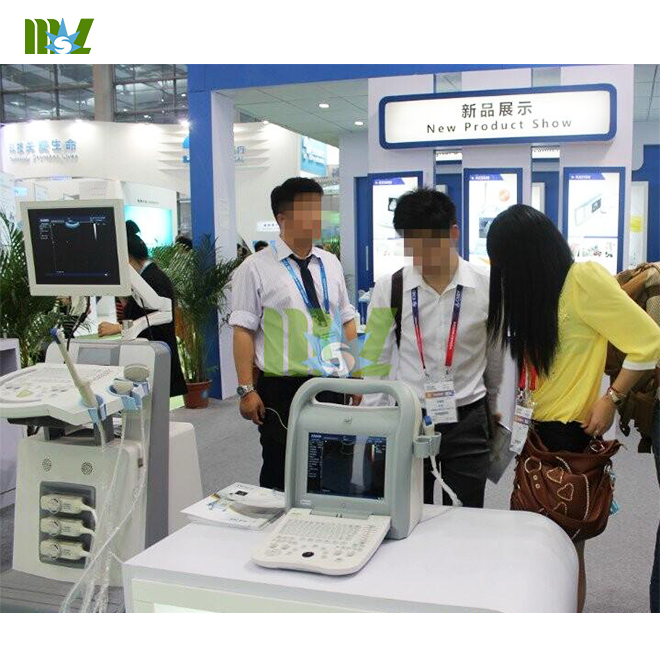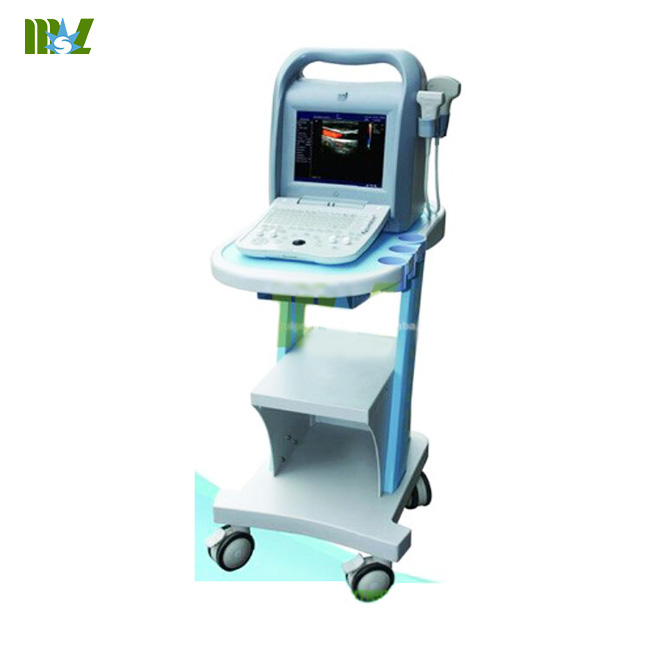 Other hot sale ultrasound machine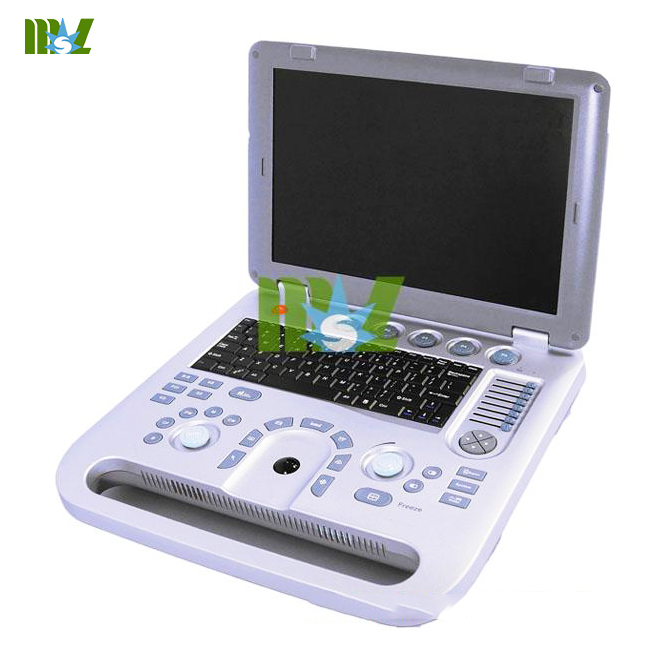 Laptop color doppler 4d ultrasound system - MSLCU11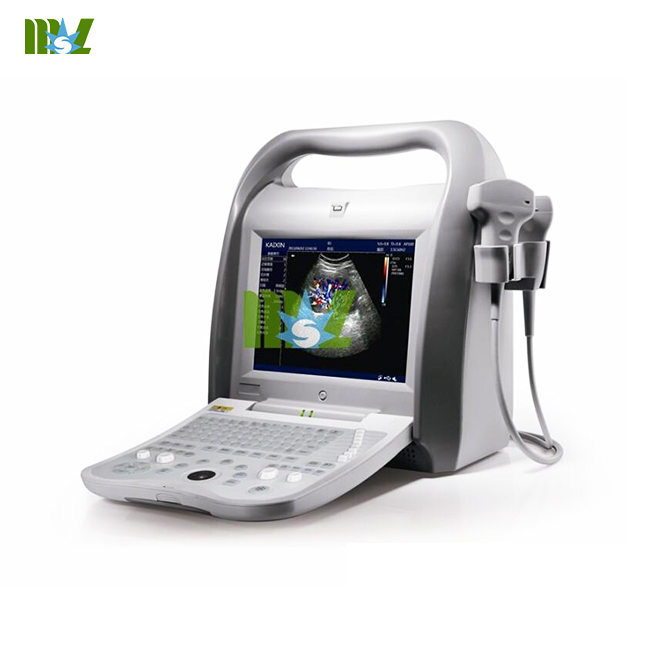 Brand new Portable 3D color doppler ultrasound scanner with ce certificate-MSLCU19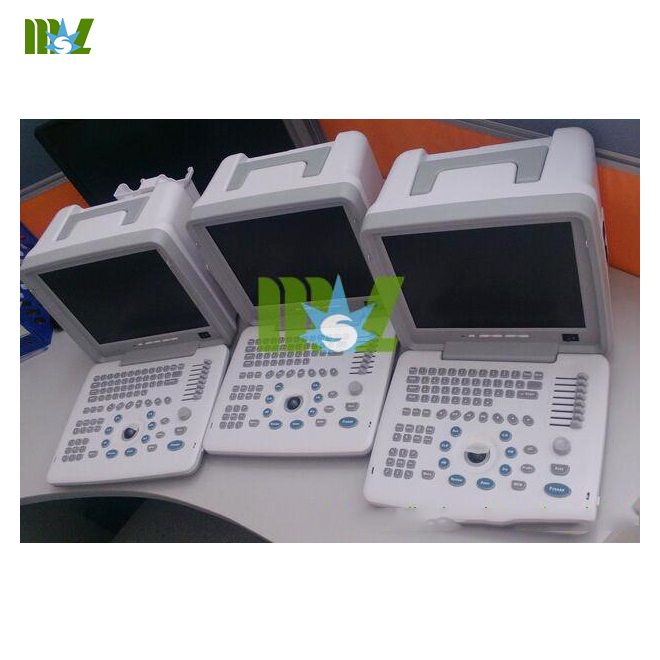 Portable ultrasound machine price | B-ultrasound scanner - MSLPU01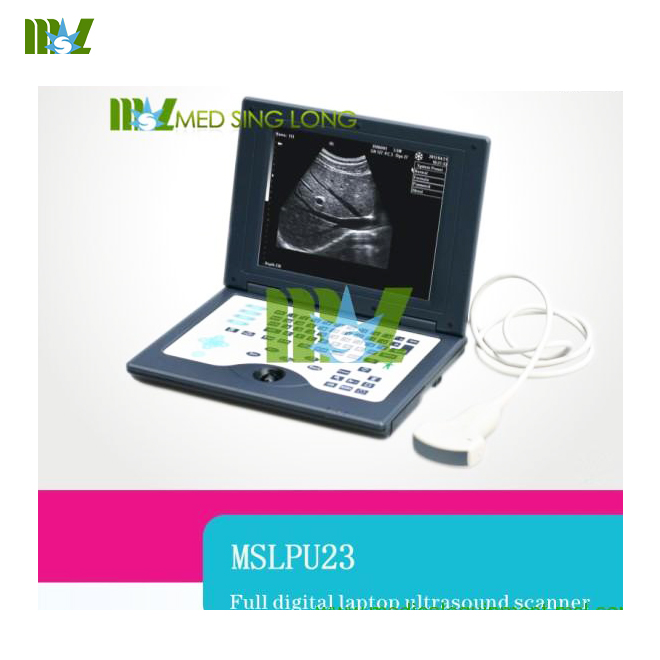 Best portable laptop ultrasound scanner with CE certificate MSLPU23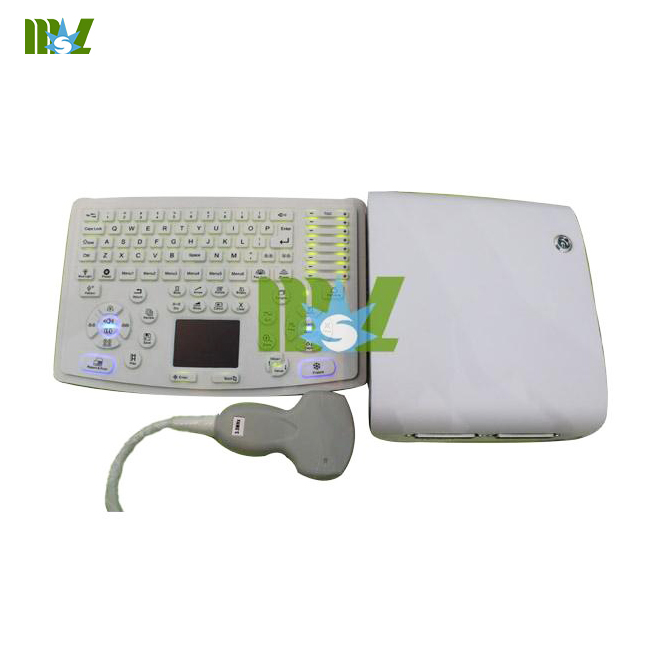 Portable Ultrasound scanner box & ultrasound box for sale-MSLPU15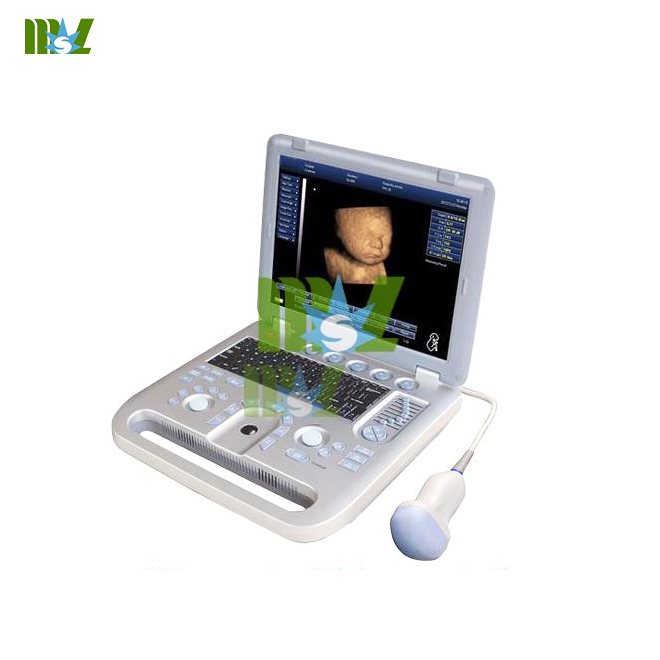 2014 newest portable 3D&4D ultrasound machine in China-MSLCU18
Company Certificates
Audited Supplier Certificate Approved by SGS: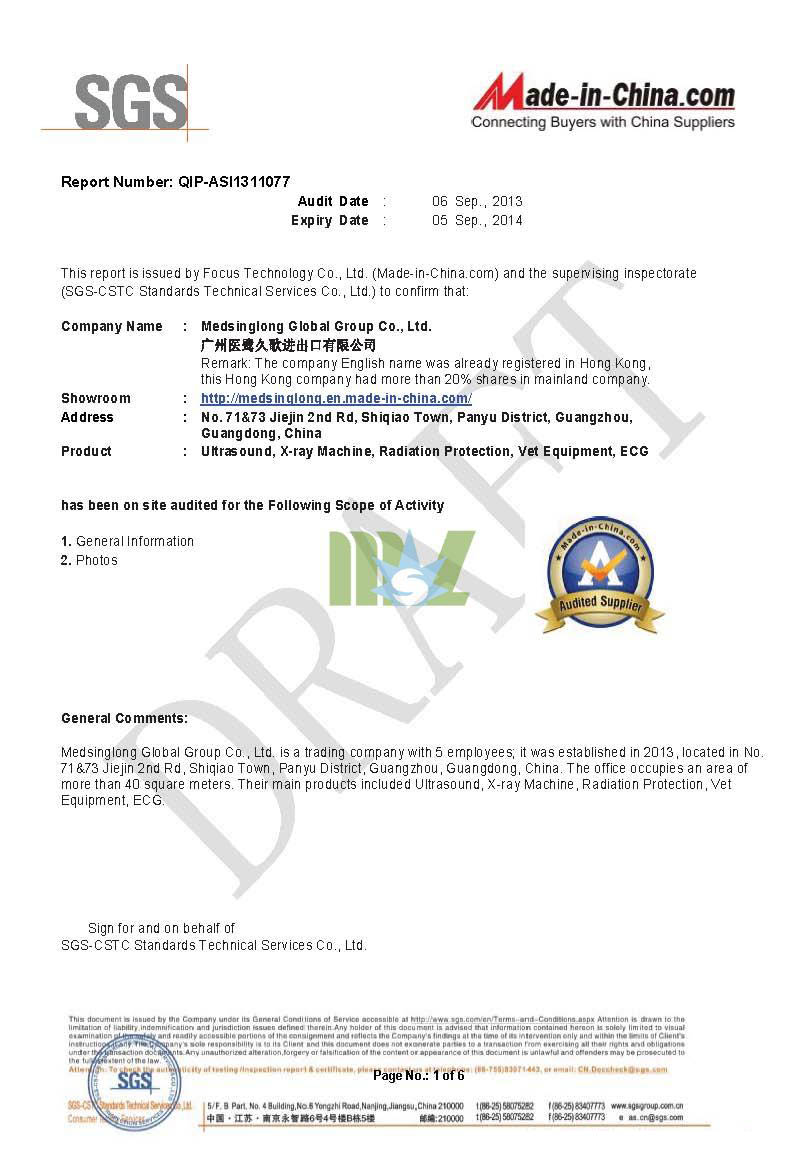 Certificate of honor issued by Ministry of Health of Vietnam: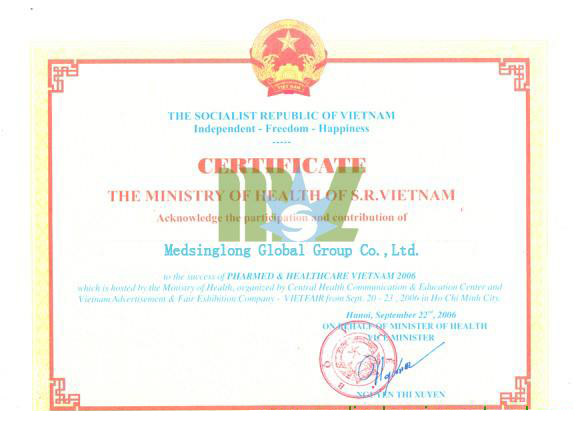 Trust Cooperation honor issued by Guangdong Enterprise Bureau: