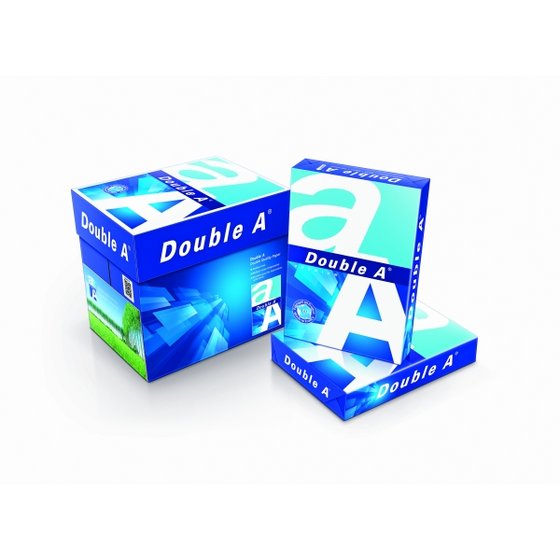 Membership

Free member

Registration Date

2018.02.24

Country/Region

Thailand

City

Chiang Mai

Contact

Khun Peewat(Ms.)
"DOUBLE A PAPER FACTORY THAILAND" is big exporter, supplier and manufacturer of "Double A" Office Copy "Paper" such as A4, A3, A5, A1, 80GSM, 70GSM papers.

DOUBLE A PAPER FACTORY THAILAND is a professional manufacturer of copy papers and other types and brands of office papers with main branches in Thailand, China, Indonesia and Malaysia. Our main products are double a copy paper, navigator universal a4 paper, ik paper, inkjet paper, laser copy paper, A3 Paper, Double A5 Copy Paper, Print Paper, printing paper, FAX paper, Stationery Paper, Writing Papers, Xerox copy, Xerographic Paper, Computer Printing Papers, A3, A4 Copy / Copier Paper (Laser / Inkjet), Copy / Copier Paper Rolls (Laser / Inkjet), Double A, Typek/Rotatrim Copy Paper A4 80GSM, Paper A4 80g, quality printing paper, Typek A4 Paper Rotatrim copy paper A4 copy paper 80gsm Double A A4.

Please see the Production Specification and Technical Description below:

Technical Description:
Sheet Size:210mm x 297mm, International Size A4
Quality: Imported 100% Virgin Wood Pulp
Whiteness = 102-104%, Natural White
Capability: High Speed Copying100ppm, Laser
Capable,Inkjet Capable, Fax Capable.
Thickness: 103-110 um
Surface roughness TS ml/min: 75-175
Surface roughness BS ml/min: 100-200
Bending stiffness MD: >110 Mn
Bending stiffness CD: >50 Mn
CIE whiteness: 167
Cobb Test: 27-33 g/m2 27-33
KEY PERFORMANCE:
No jam in photocopy machine
No double feed
Stay flat after copying
Leave no dust in the copy-machine
Nice appearance-white and clean
Nice touch-smooth and bulky
No see through-print both sides

Product details
Sizes: A4, A3, 8.5x11",8.5x13",11x17" etc.
A3 (297x420 mm.) 500 sheets
A4 (210x297 mm.) 40 sheets, 100 sheets and 500 sheets
B4 (257 X 364 mm.) 100 sheets

Contact us today, with our passion service, advanced technology and high quality. Let's become your credible partner!