Brown Rice-germ
1. Story of Brown Rice
http://www.amazon.com/dp/B017H0E4WK
Are you looking for this?
Sparrow does not eat white rice.
It only eats brown rice. Why do you think so?
Are human that eats white rice as its main dish foolish than a sparrow?
Let's look into the brown rice that sparrow likes.
When farmers thresh rice after harvesting, it is a grain of rice. If they peel off the skin, it becomes brown rice and when they peel for 10 times it becomes white rice.
Embryo bud of rice and outer cover that is being thrown away has 19times of nutrient than white rice.
However, to make proper brown rice we must wait for 9 hours, need to chew for 100 times to digest due to its hard outer cover, and feel tired since digestion of brown rice interrupts other enzyme's metabolic activity. Also when it enters small and big intestines, it could cause imbalance of nutrient.
Out of brown rice, 66% of nutrient is contained in embryo bud of rice. This could only be found less than 1% in 80kg of brown rice. Then why embryo bud of rice is good? Since Koreans enjoy eating brown rice, there is less percentage of patients suffering from high blood pressure and diabetes. Also Koreans are comparably healthy and have good skin.

2. Product Feature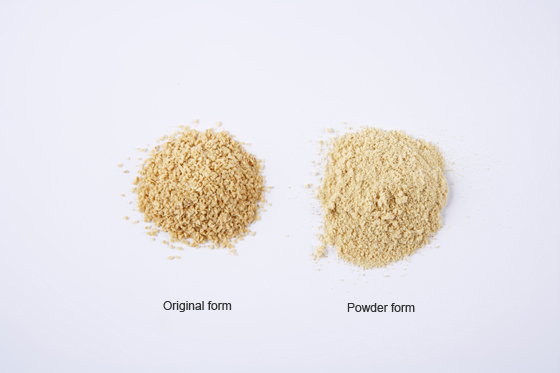 - Pure grain that has separated embryo bud of rice in brown rice from 100% Korean agricultural product
- Registered patent to sort high purity embryo bud of rice
- Registered patent for equipment to sort high purity embryo bud of rice
- With its two layer packing, it prevents losing nutrient from air or light
- It is portable by making it into stick and could be used anywhere.
3. Dietetic Information (Serving size is 3g per person per day)

Calorie 12.13kcal carbohydrate 1.56g(0.5%) sugars 0.45g(0.5%)
Protein 0.58g(1.0%) crude fat 0.39g(0.8%) saturated fat 0.08g(0.5%)
Trans fat o.oomg cholesterol 0.00mg(0%) natrium 0.16mg(0%)
1) Our staple food white rice!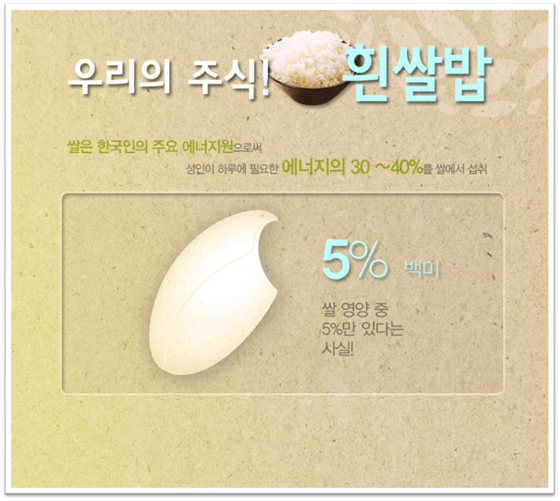 Rice is the main energy source for Koreans. We intake 30~40% of energy necessary for one day from rice.
White rice 5% - Only 5% of nutrient in rice is alive in white rice! Then where are the others?

2) What is embryo bud of rice in brown rice?
It has 66% percent of whole rice nutrient
- Rice bran =embryo bud of rice + rice bran
- Embryo bud of rice(gemmule eye): contains 66% of functional substances
Rich in vitamin, mineral, octacosanol, linolic acid, ferulic acid, etc.
- Rice bran(alteration): contains 29% of functional substances, rich in fiber and vegetable fat
- Outer cover: contain ingredients like wax, paraffin, contains 0% of functional substances
- White rice: contains 5% of functional substances, carbohydrate, protein, fat, etc.
3) Embryo bud of rice full of natural nutrient
Amino acid, dietary fiber, octacosanol, gaba, vitamin, protein/ 66% of rice nutrient/ Embryo bud of rice
In brown rice

4) Ingredients and Effects of embryo bud of rice
| | |
| --- | --- |
| GABA | It is a type of amino acid. Prevents adult disease, improves learning ability and memory, removes cholesterol, prevents diabetes/high blood pressure, dementia, improves intestine function |
| Octacosanol | Improves endurance and stamina, controls cholesterol, decreases rate of body fat |
| Alpha tocopherol | Type of vitamin E, prevents cardiovascular and cell aging. |
| Beta-sitosterol | It is a type of phytosterol. It is contained in rice, beans, corns, Chinese matrimony vine. Reduces cholesterol in blood pressure, enhances immunity, and controls blood sugar. |
| Gammaoryzanol | Promotes brain cell metabolism and energy metabolism |
| Dietary Fiber | Prevents constipation, activates intestine function |
| Mineral, Vitamin, Calcium | Vitamin B1 and B6 is a type of water soluble vitamin. It is contained in yeast and grains. It helps to build protein and the creation growth hormone. |
| Vitamin B1 | Prevents beriberi, increases learning ability |
| Vitamin B2 | Promotes growth, maintains health of skin and hair |
| Vitamin B6 | Promotes protein and nucleic metabolism, prevents aging, prevents nerve disorder |
| Linolic acid | Improves atopy and dermatitis, restrains cancer cell |
| Niacin | Fat metabolism, decomposition of alcohol |
!X Remarks: Extracted Food Ingredient Graph from Japan Food Standard/Rural Development Administration

5) Brown rice embryo bud of rice II contains the same nutrient in brown rice and just removed to the 3g stick packing.

"Nutrient of 2~3 bowl of brown rice":
Nutty Taste! Conveniently intake nutrient of brown rice anytime anywhere!
12 times more nutrient than white rice
There is only 2% of embryo bud of rice out of whole rice volume. Precious ingredient / Contains 66% nutrient of rice
Helps to improve immunity rate and endurance, supplies nutrient and increases health
6) How to eat brown rice embryo bud of rice well

- Chew the original form or intake it with water
- Add it at the final stage when cooking rice and intake it with white rice
- For those who enjoy salad, sprinkle it on top of the salad and intake it together.
- Add it in vegetables or soup instead of sesame seed
- Mix it in baby food
- Sprinkle it on top of milk or fruit juice.
- Spread it on top of bread, meat or soup
- Eat two packages before drinking and it will be good for relieving hangovers.

7) How to make embryo bud of rice tea

Put 2~3 package of the product to 300ml~500ml sized thermos and shake it. Intake the tea after 10 minutes. Defecation amount could increase in 2~3 days of first drinking it.


8) We recommend to these people
- with frequent diarrhea and constipation
- who want health diet
- with diabetes and high blood pressure
- who cannot digest brown rice
- parents that are worried about their children eating too much fast food
- students that need brain activity and concentration
- who suffer from hangover
- diabetes and constipation of pregnant women
- athletes who want to improve their endurance
- who want clean skin
- who want immunity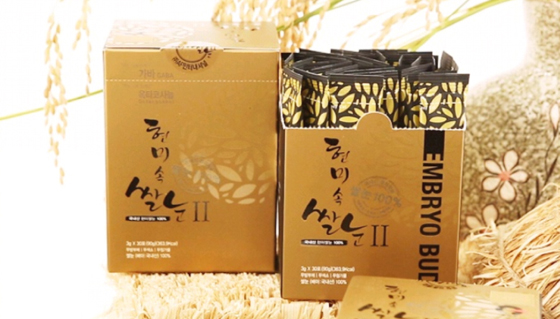 Cut by the dotted line and you could enjoy the product easily by placing it on table or desk.

TV Broadcating
The value of embryo bud of rice was a big issue in news, and in various channels.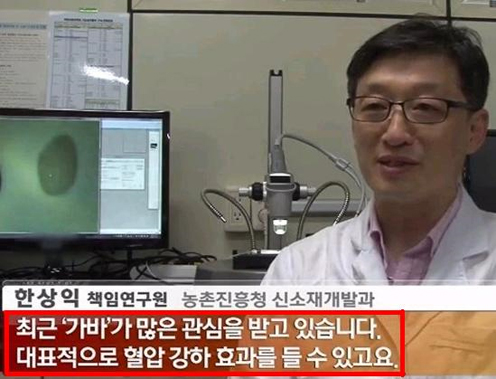 Sang-Ik Han Senior Researcher of Rural Development Administration Department of New Material Development
- Recently, Gaba is gaining much interest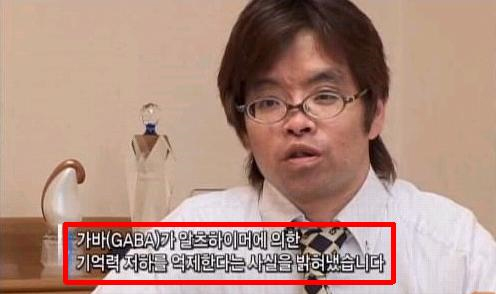 Gaba was found to restrain memory deterioration from Alzheimer.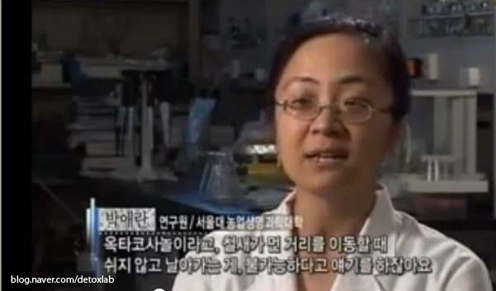 Essay of Seoul National University Plant Production Science Department
- Through an experiment they found out that when they have a mouse with diabetes embryo bud of rice, its blood sugar dropped.
- Octacosanol, people say that it is possible for migratory bird to fly long distance without taking a break.


Introducing brown rice embryo bud of rice

1. Extracting embryo bud of rice from brown rice~ could only extract 1% from 100kg→1kg
2. Packing 1box~ small packing 3boxes
- 1box ~stick 3gx30package=90g -3boxes~ 90gx3=270g (same as 27kg of brown rice)
3. Progress of Production ~7process
4. The ministry and office concerned~ Korean Food and Drugs Administration
5. Differentiation compared with other companies
1) Owns 2 types of patent: Equipment that is able to sort out high purity, and the method to sort out high purity
2) Produced in pharmaceutical company that has GMP facility
3) Low temperature sterilization in final process
4) Maintain nutrient for long time with two layered packing

About Competitors
A. Fried rice: Destroys the healthy ingredients by frying at high temperature. Unsaturated fat turns into trans fat.
B. Bottled Product: acidify from air, moisture, and light
C. Transparent vacuum packing: acidify from light

6. Expiration Date: 2 years
7. Effects
- Improves immunity and endurance for all people
→ Has been selected as the top 10 product for immunity from Korea Nutritionist Association
The only way we could avoid disease is to maintain immunity.
- Outstanding for constipation and obesity:
→ It has high amount of dietary fiber therefore if you intake the product it is like washing the dishes with sponge. It will solve the problem of obesity and constipation by cleaning your intestines.
However, if you enjoy meat, sugar, or flour you could not expect much effect.
- Good for high blood pressure and diabetes
1) High blood pressure: Due to artery hardening it is hard for the blood to reach brain which as a result could cause problem in blood pressure. Embryo bud of rice enables blood to quickly reach the brain and improve the high blood pressure problem. (Gaba, dietary fiber)
2) Diabetes: It is improved by coprostasis since it contains high amount of dietary fiber. There are cases of heredity however it is mainly due to the fact that defecation was not operating well.
3) Good for brain activity and promotes the growth of our children (amino acid)
4) Prevents aging (vitamin B6)
5) Restrains cancer cell
6) Alcoholysis effect (niacin): Good for hangover if you intake 2 packs before drinking
7) Pregnant women with diabetes and constipation: Intake embryo bud of rice instead of medicine
8) Nerve stability
9) Turns into good skin in one month (vitamin B6 for anti aging)
*** Various matters have been dealt in JTBC broadcasting channel of Korea.

8. Product Ingredient (serving size is 3g)
- Calorie 12.13kcl carbohydrate 1.56g sugar 0.45g
- Protein 0.58g crude fat 0.3g saturated fat 0.08g
- Trans fat 0.000g natrium 0.16g
9. Types of Product~ 2 types ~original format and powder
10. How to eat
- Normal people: 1~2 packages at once 3 times a day. Chew the original form or drink it as tea
- People with constipation or obesity: 2~3 packages at once 3 times a day
- People with diseases: Brew it as tea and intake it as much as they could, chew 2~3 packages of the original form
- When adding to food: Sprinkle it on top of soup, salad, or cooking white rice
***Does not have side-effects since it is pure grain


Rice germs can be used for many purposes as follow.

1. Healthy drink for a hangover
2. Raw materials for cosmetics
3. Kid's snack
4. Warm soup
5. Healthy grain bread
6. Fermented wine


We all like to be healthy and give long.
However, we tend to not maintain healthy life because of the over intake of food and intemperate lifestyle. Also, various health functioning food are badly delivered to us.
This product is not medicine nor nutritional supplement but just pure grain. It has been approved by various professional to be "the seed of life". We hope this could help many people that are suffering from various diseases.