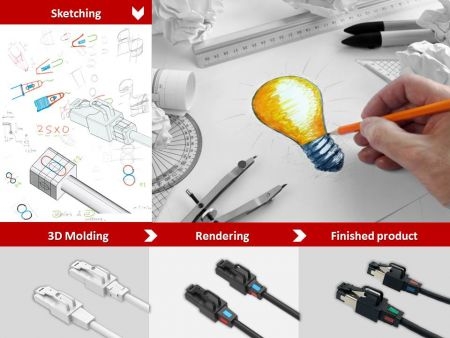 CRXCONEC provides versatile end-to-end copper and fiber solutions. The copper offerings comprise shielded and unshielded LAN cables, patch panel, keystone jack, patch cord, and accessories. Fiber solutions include fiber cables, fiber patch cord, fiber patch panel, fiber optic accessories for indoor and outdoor applications. As a result, our structured cabling products, server racks, and IT management accessories have already been implanted into the world-class data center and modern commercial buildings for decades. CRXCONEC continues to build upon its reputation of presenting the classic design, top quality, and best service.

Professional, passionate and take challenges, is our motto. With more than 30 years of experience, Crxconec provides service and technical support focusing on turning concepts to solutions for every brand new idea. Our team has grown stronger with the participation of graphic designers. We can provide customers with complete product and packaging design, and even the brand image. CRXCONEC is not only a manufacturer but also a total solution provider with excellent service, it is first and foremost to accomplish uncompromisingly high-quality standards. This is absolutely the best choice for you if you want to start with your own brand. We are a professional OEM & ODM provider!

Are you tired of price competition? We understand how vitally important it is to have an iconic design with passion and perfection. During the past decades, we have obtained 21 patents in 6 countries and continuous development by the international R&D team and in-house designers. This will help you to stand out from your competitors from your market. CRXCONEC is an expert in providing superior customized design in the networking field, from concepts to idea sketches and transforms into hot sale products. Our goal is to provide the smart, easy, and quick installation solution for structure cabling products to our customers.
Selling Categories
- Electrical Equipment & Supplies >> Connectors & Terminals
- Electrical Equipment & Supplies >> Electrical Plugs & Sockets
- Telecommunications >> Communication Cables
- Telecommunications >> Fiber Optic Equipment
- Telecommunications >> Other Telecommunications Products