CE ISO Approved SHR/IPL Hair Removal Skin Rejuvenation Machine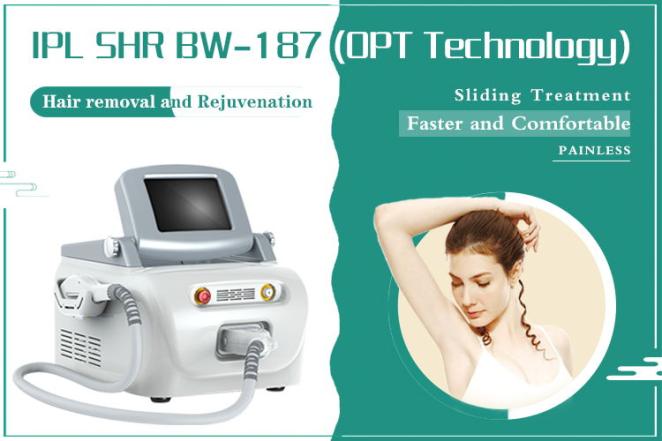 Priciple
SHR Short for Super Hair Removal, SHR is the updated version of IPL (Intense Pulsed Light), with faster efficacy and more working manners in virtue of Optimal Pulse Technology (OPT), which are based on Selective Light Absorption principle, Pyrolysis of Light and Biological Stimulation principle. According to the special functions of every specific wavelength, hair removal, skin rejuvenation, acne eliminating, skin condition improving and other effects can be achieved.
Application of IPL SHR Laser Hair Removal Machine:
※ Hair removal
※ Skin rejuvenation
※ Pigmentation therapy
※ Vascular therapy
※ Acne therapy
※ Winkle removal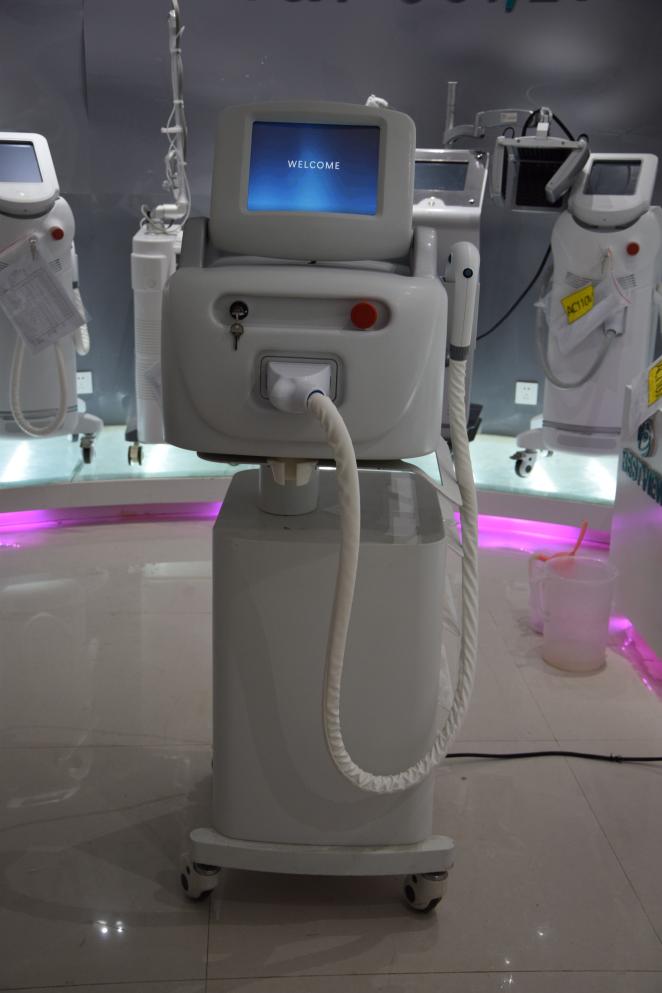 Paralyzing principle:
The pigment content in pathological tissues is a lot more than that in normal ones. So is the temperature increasing degree after light absorption. Taking advantage of this temperature difference, vessels in target area close and pigment begins to decompose without any damage to non-target tissues.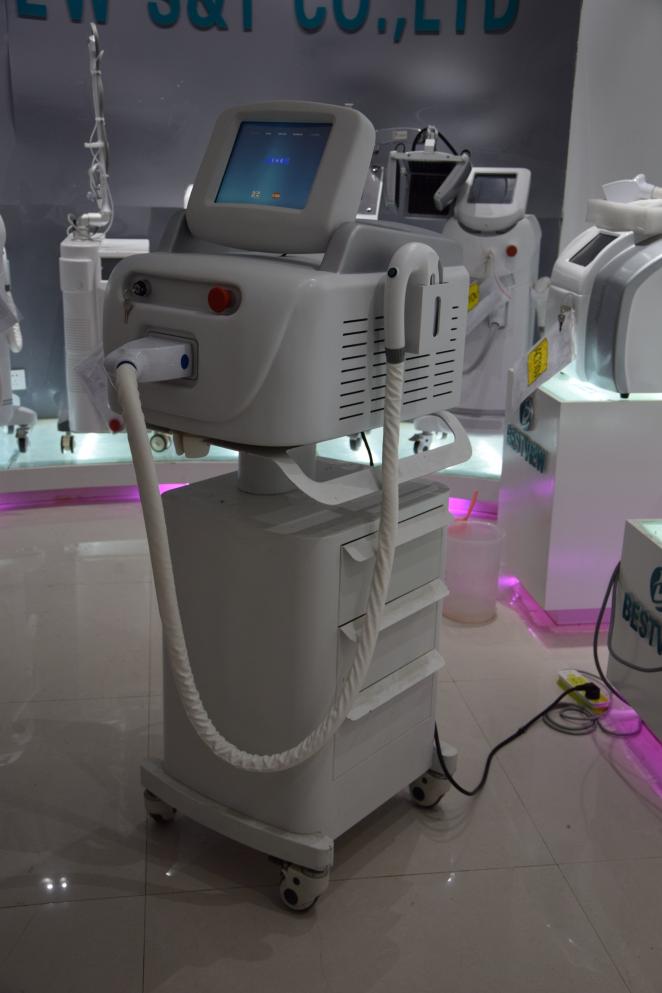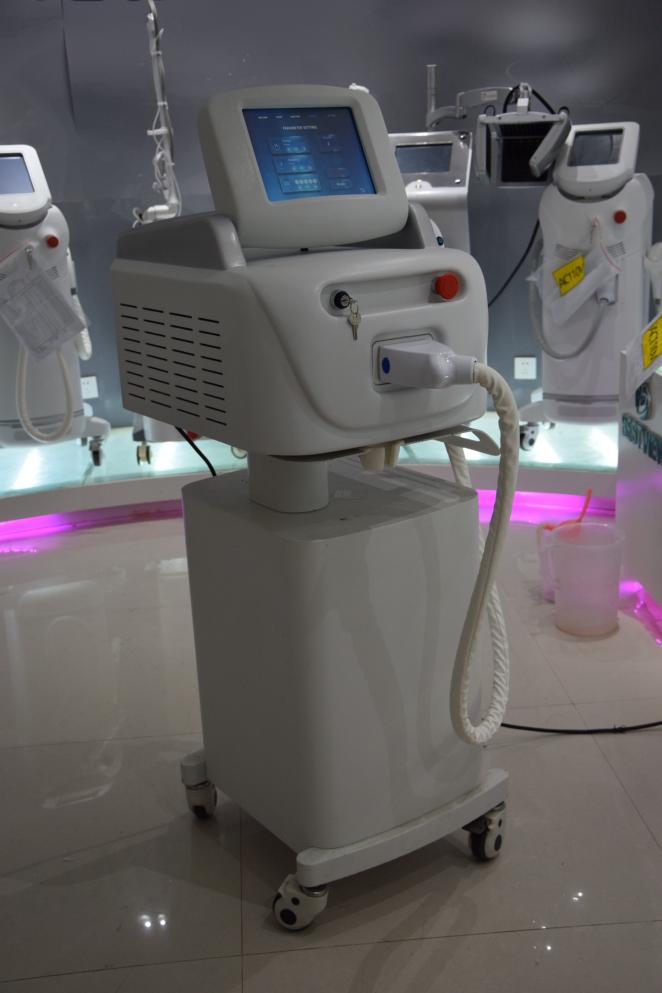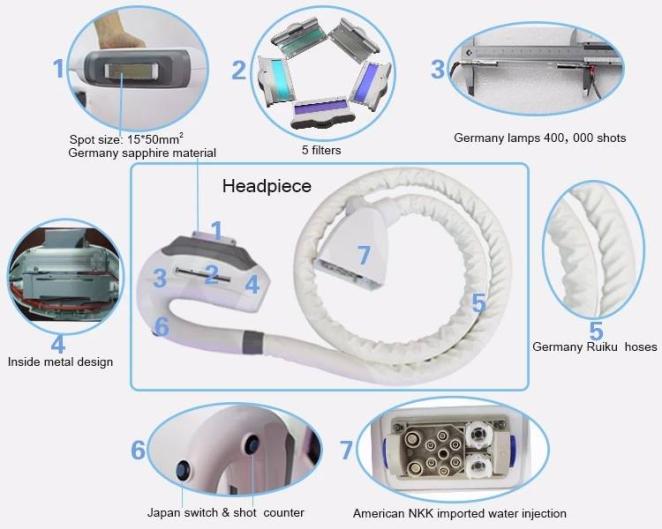 Biological stimulation:
Photo-chemical effect is produced after the function of intense pulsed light on skin, which leads to the chemical structure change of those molecules inside of collagenous and elastic fiber. In this way, original skin elasticity comes back again.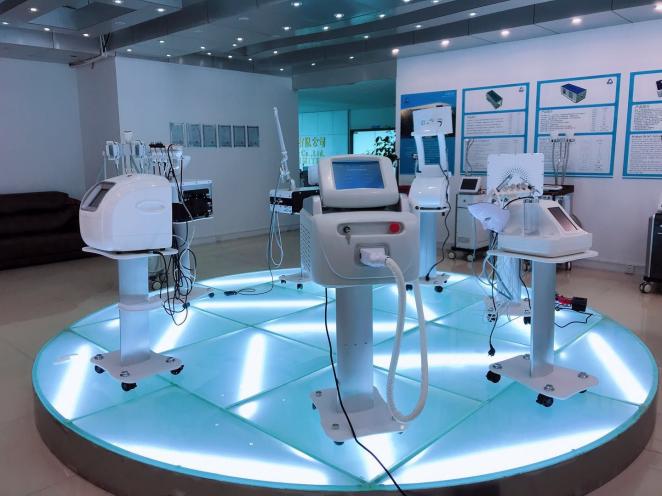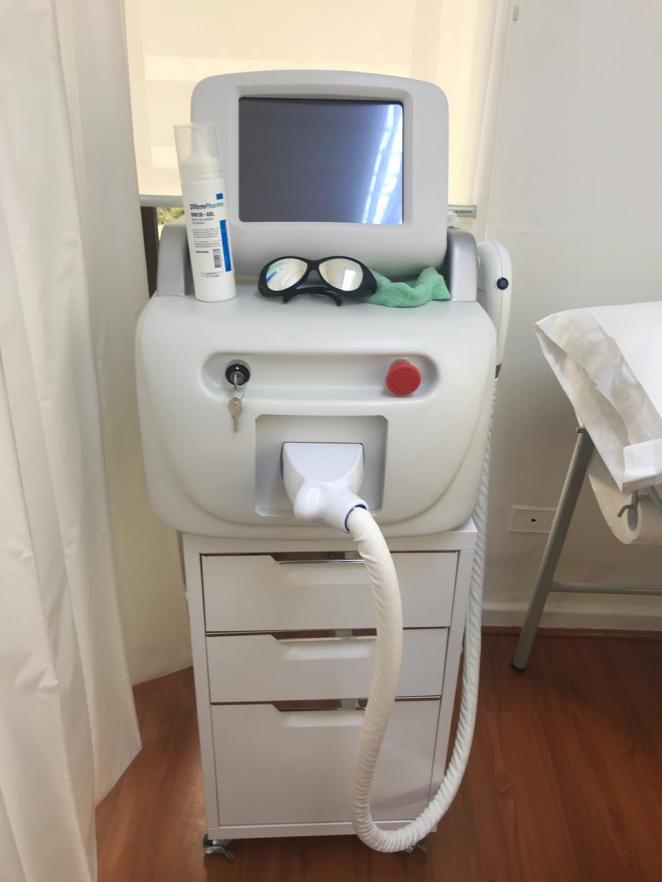 Advantages of IPL SHR Laser Hair Removal Machine:
※ Fast efficacy: The 15*50mm large spot and 10HZ maximum frequency enhance the treatment speed by 3-5 times at the very least.
※ Safer: This system combines high-tech optics and human bioengineering technology, changing the old hair removal and skin rejuvenation methods that always produce pigmentation incidentally.
※ No trauma: There isn't any wound or trauma from the beginning to the end of this treatment.
※ No post nursing: What's needed doing after treatment is only sun-blocking and moisturizing.
※ Stable effect: Equivalent to over 10 times of other methods, SHR has wider application, more distinct efficacy and stabler final result.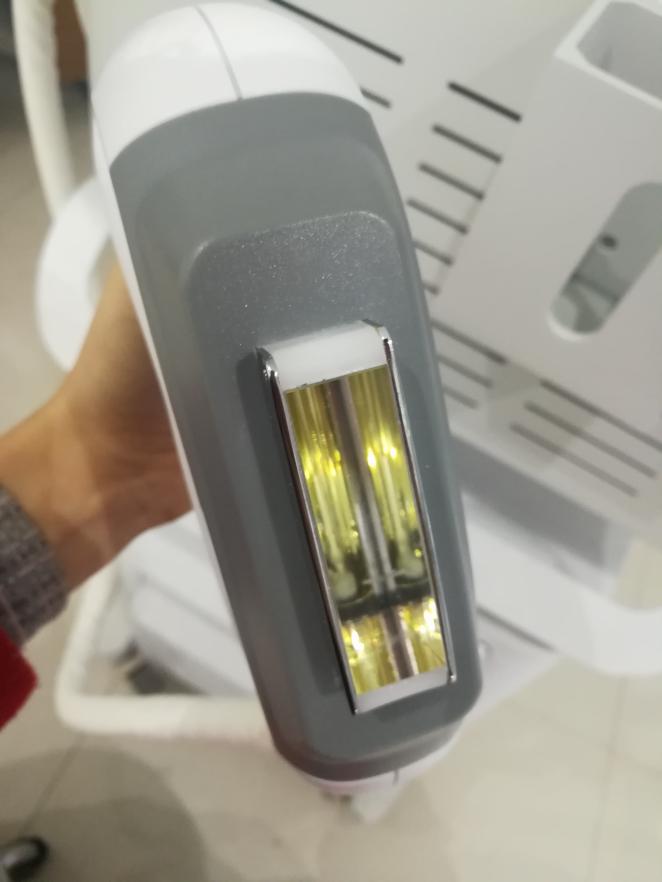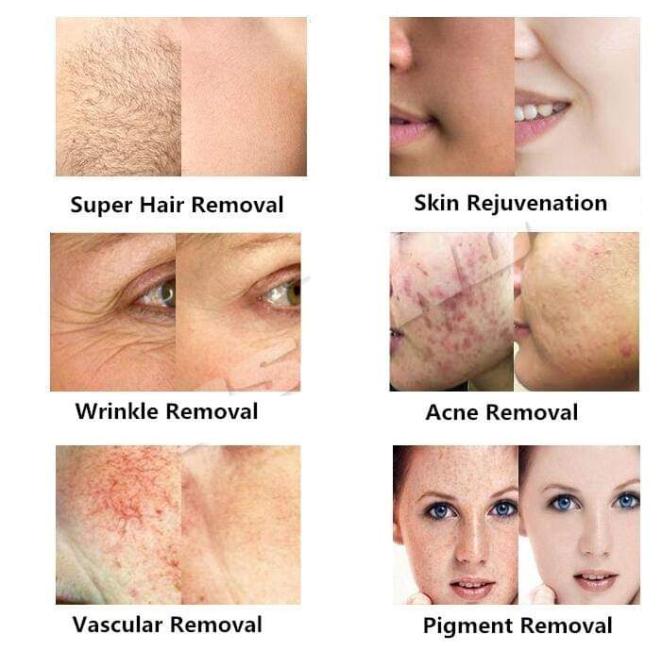 Our Factory: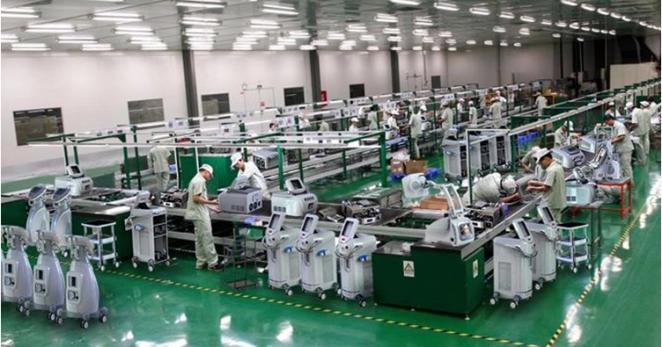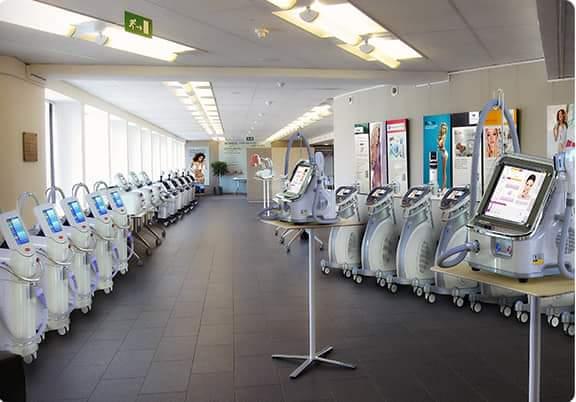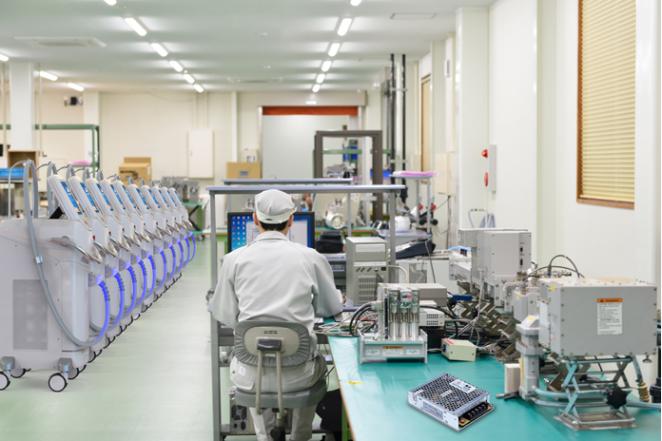 Our machines in worldwide exhibitions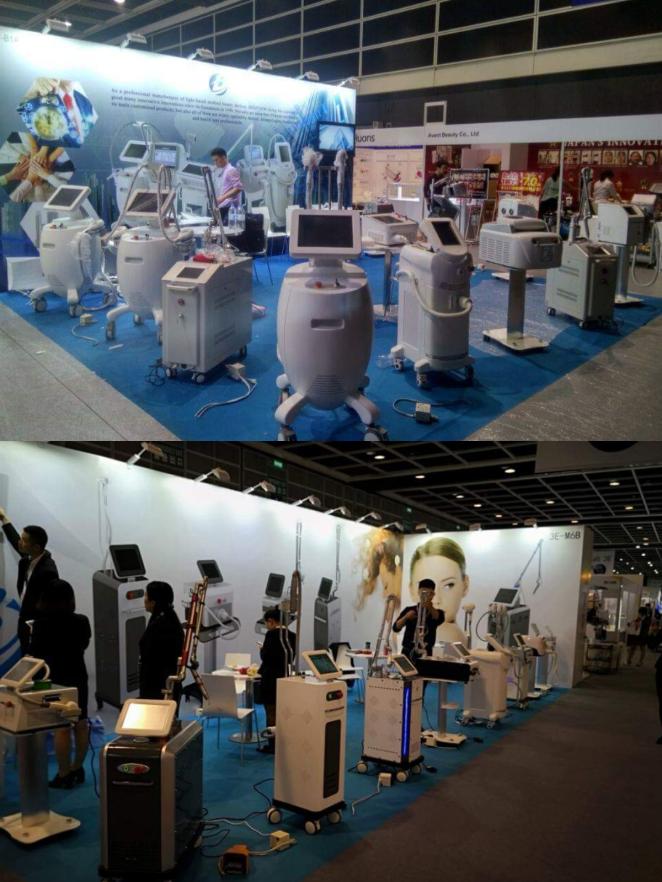 Our clients from all over the world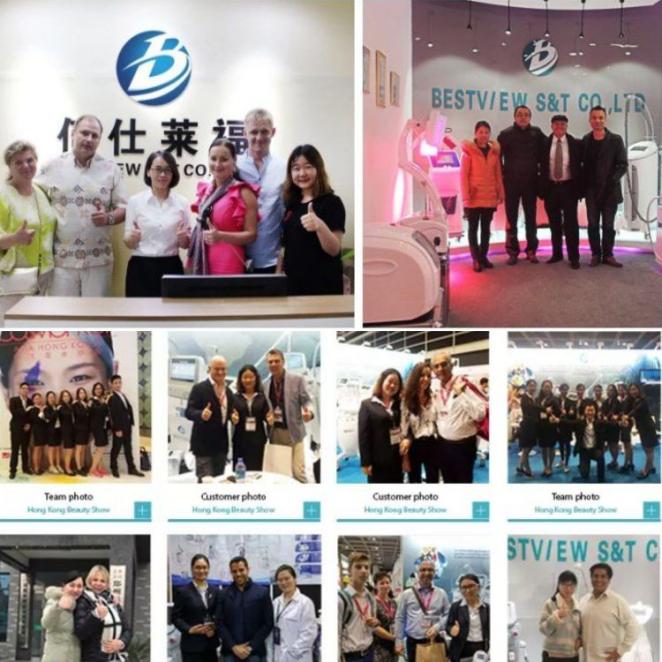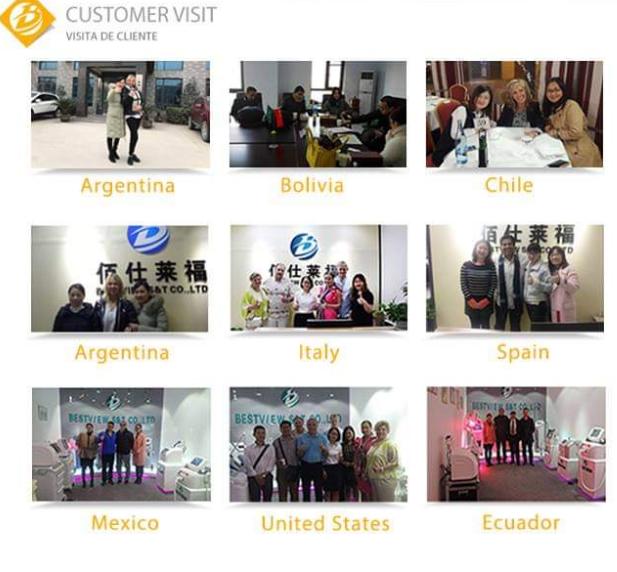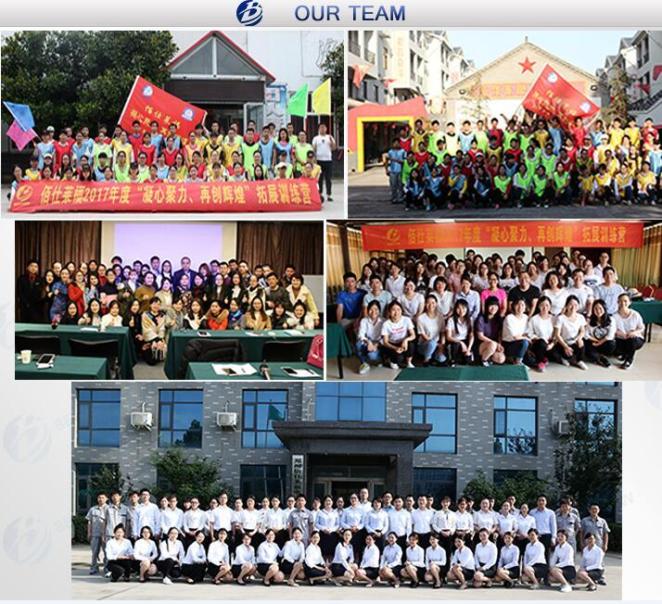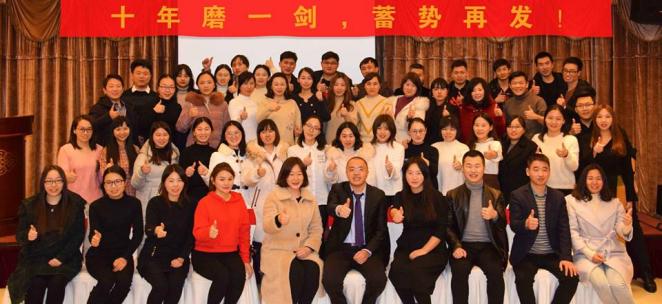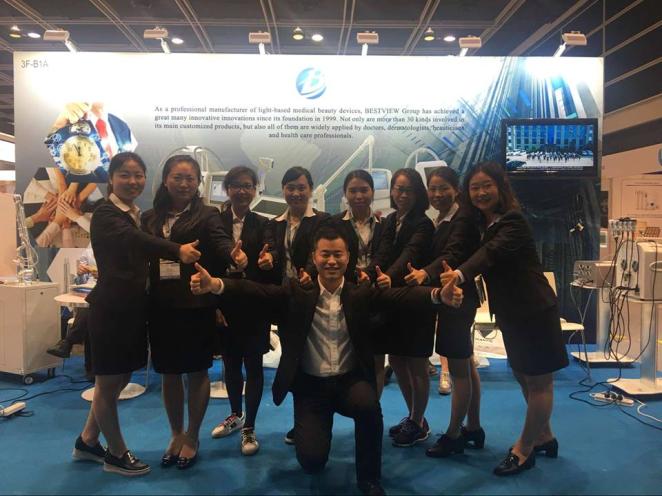 Our Service:
BESTVIEW applies a Medical Device Quality System ( Medical CE, ISO13485, 93/42/EEC ) that meets European Medical Device Directives, United States FDA.
For years, BESTVIEW ground-breaking products have redefined medical treatments and have set numerous technological and clinical gold-standards. BESTVIEW has successfully created solutions for previously untreatable conditions, as well as designed advanced technologies that have revolutionized existing treatments methods in each and every one of the sectors we operate in.
Consistent Concerned Customer Care is our motto as we focus on the best possible line of products. From our workshop, we maintain a detail oriented approach beginning with our assembly production line, then on to electrical installation and testing in our plant, to be rigorously checked again by sustained use for a 24 hours period before being packaged for delivery. Each unit is assigned its own serial number for tracking purposes to help our customers know they come first.
We believe in providing distinctive dedicated disciplined, industrious service to our clients and customers, never forgetting that the past is only a picture of the future as we strive to achieve even better service and superior quality products by not resting on our past glory, but working harder to be the leader in medical & aesthetic devices manufacturing.
Our drive for innovation stems from an uncompromising commitment to improving the health and well-being of our patients; addressing new and growing needs of aging populations; and in offering medical professionals cutting-edge solutions that fit seamlessly into the health-economics environment of the 21st century.
BESTVIEW sincerely welcome partners ( including OEM & ODM ) all over the world!
Contact info:

Sarah

Sales manager

Whatsapp/tel: 0086 18538201056

Email: Sarah_zhao AT bestviewlaser dot com