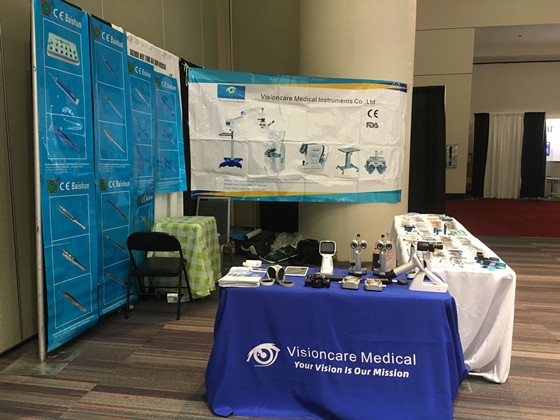 Visioncare Medical is a professional Chinese supplier of high quality ophthalmic and optical equipment, to serve eye clinic, hospital, medical school, medical center, optical shop, lab, and Ophthalmic institute etc.. It is located in Hangzhou, Zhejiang, China, and established in 2013.

Main products provided by Visioncare Medical:
Ophthalmic Diagnosis Equipment: Slit Lamp Microscope, Portable Slit Lamp, Digital Portable Slit Lamp, Non mydriatic Retina Camera, Fundus Camera, Handheld Fundus Camera, A Scan, AB Ultrasound Scan, Electric Lifting Table, Aspheric Lens, Applanation Tonometer, Surgical Microscope, Microscope BIOM System & Microscope Video System etc..

Optometry Equipment: Auto Lensmeter, Auto Refractometer/Ref-keratometer, Portable Refractometer, Visual Chart Monitor, Chart Projector, Manual Phoropter, Auto Phoropter, Ophthalmic Unit, Auto Lens Edger, PD Meter etc..

Visioncare Medical welcomes global win-win cooperation.