Product
Style: canned fruit (slices, pieces and crush)

Name of goods Types N.w/D.w Unit/Cnt
Cayenne Pineapple in can 20 Oz Slides 565/290gr 24 cans
Cayenne Pineapple in can 20 Oz Pieces 565/290gr 24 cans
Cayenne Pineapple in can 20 Oz Tidbits 565/290gr 24 cans
Cayenne Pineapple in can 20 Oz Chucks 565/290gr 24 cans
Cayenne Pineapple in can 20 Oz Dices 565/290gr 24 cans
-------------------------
Cayenne Pineapple in can 30 Oz Slides 840/435gr 24 cans
Cayenne Pineapple in can 30 Oz Pieces 840/435gr 24 cans
Cayenne Pineapple in can 30 Oz Tidbits 840/435gr 24 cans
Cayenne Pineapple in can 30 Oz Chucks 840/435gr 24 cans
Cayenne Pineapple in can 30 Oz Dices 840/435gr 24 cans
-------------------------
Cayenne Pineapple in can 3kgs Slides 3000/1800gr 06 cans
Cayenne Pineapple in can 3kgs Pieces 3000/1800gr 06 cans
Cayenne Pineapple in can 3kgs Tidbits 3000/1800gr 06 cans
Cayenne Pineapple in can 3kgs Chucks 3000/1800gr 06 cans
Cayenne Pineapple in can 3kgs Dices 3000/1800gr 06 cans
-------------------------
Cayenne Pineapple in can 15 Oz Pieces 425/225gr 24 cans
Cayenne Pineapple in can 15 Oz Chucks 425/225gr 24 cans
-------------------------
Cayenne Pineapple in jar Any types Any jars ... ...

Specification
Tin type: tin coated Varnishes
Lid: normal lid| or easy-open lid
Pineapple Type: Queen Pineapple | or Cayen Pineapple
Cut type: slices, pieces, tidbits, chunks
Diamater of slice: 65-75mm
Brix: 14 – 16o or Buyer's requirement
Packing: 15oz, 20oz, 30oz, A10 cans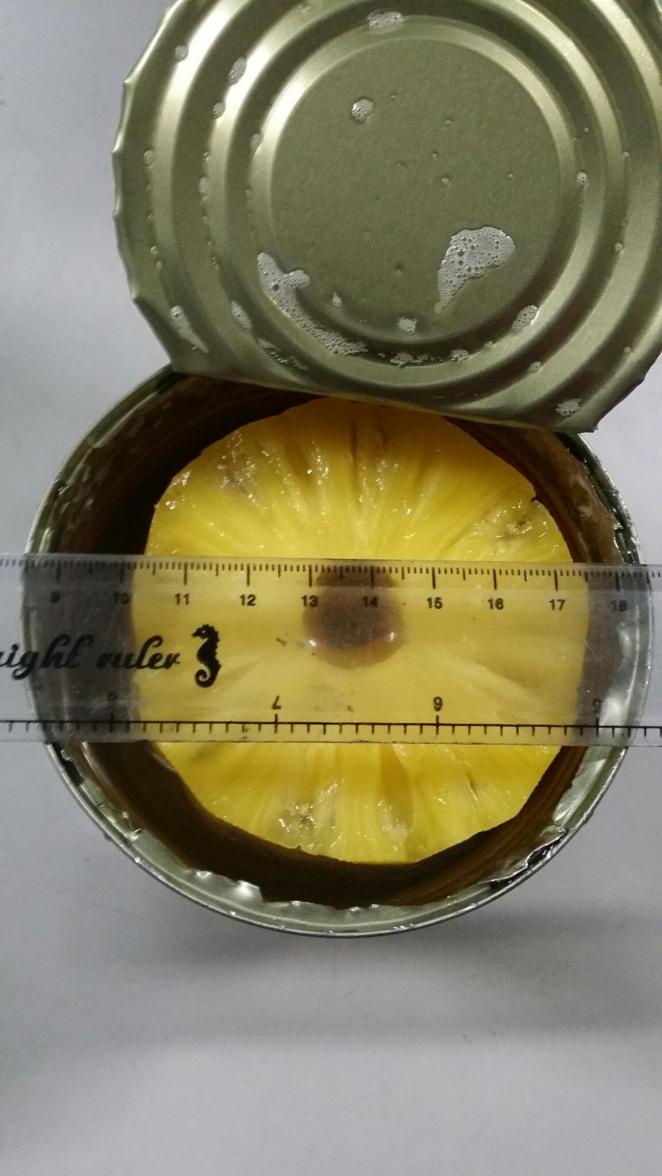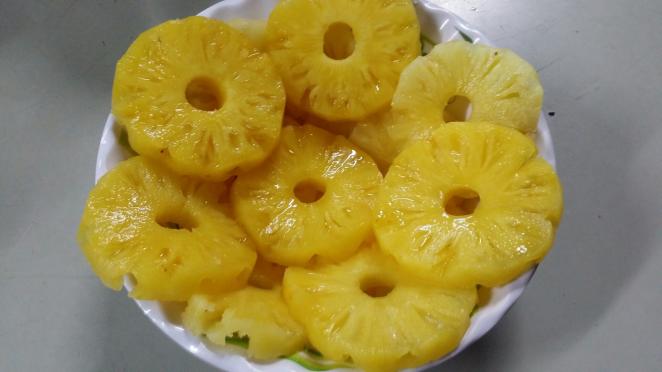 Profile company
HANG XANH INTERNATIONAL CO.,LTD
Export Centre of Vietnamese Agricultural and Seafood Products
Hang Xanh International (DOANH NGHIEP TU NHAN HANG XANH) was found in 2000 by our General Director Pham Anh Thu (Mr) with strong background of exporting Vietnamese Agricultural and Seafood products for many years before.
We experience a dramatically growth and built a strong relationships with local farms and Producers, Wholesalers, Supermarket Chains around the world. It's proud to say that we're one of the pioneer manufacturers and exporters of products made from Coconut and Cassava in Vietnam.
Our precious experiences, quality, and competitive prices are the reasons Clients rely on us for all their needs.