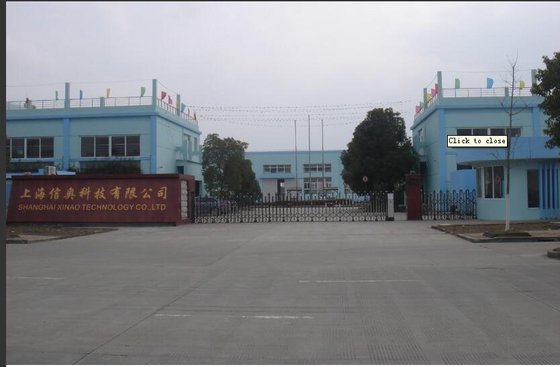 Shanghai Xinao Technology Co., Ltd is mainly engaged in the development, production, and marketing of CAD/CAM project database and the related machinery equipment. The enterprise consistently upholds the principles of probing mysteries, advocating science, and implement "people-oriented, innovative development" as enterprise notion. Through continuous technological progress and scientific management, enterprise scale is expanding rapidly.

The company is rich in technical strength, and cooperation with some foreign famous scientific research institution for long time. To absorb advanced techniques and scientific research results in many foreign countries such as Italy, Germany, United States and France, the company brings the intelligence of AOKE personnel into full play, and has developed the patent productthe first computer cutter of China in 1998. Then, the first garment computer cutting lathe, the first carton box sample cutting machine, the first garment computer cutting room, the first card paper cutting machine and some other patent series of AOKE.

Especially, the carton box sample cutting machine and the garment computer cutting room was granted for the new product award in China.Our products are not only sold well in China market, but also the other more than 40 countries and areas in the world, such as United Kingdom, Switzerland, Japan, Korea, Turkey, New Zealand, Australia, Mexico and so on. Many Industries such as Shoes, Garment, packaging, Printing and Adlike our products.

As an enterprise of ISO9001 and 2008 international attestation of the quality system, AOKE constantly repays every trade for their kindness and love of AOKE by high quality, reasonable, price and good service.