Structure of Spectrum X 1 ply film

Structure of Spectrum X 2 ply film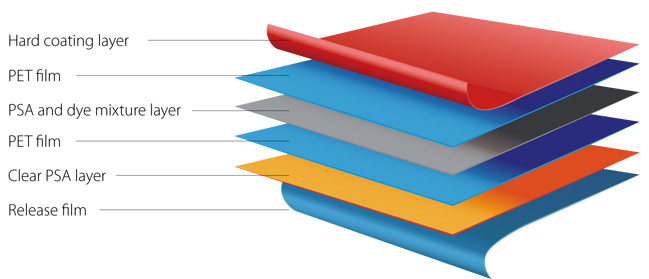 Spectrum X Technology
Spectrum X window film was born with a remarkable cutting-edge coating and adhesion technology based on longstanding window film manufacturing expertise. Spectrum X has been continuously chosen by partners and customers for a long period of time due to various merits provided.

Spectrum X technology maintains exceptional visibility and durability based on an excellent unique coating technology, and it is an integrated technology of mixture, adhesion and coating skills only Spectrum X has in distinctive PSA and dye mixture layer of 1 ply and 2 ply film structure. The remarkable Spectrum X technology is capable of providing following advantages to customers through products.
Superior visibility : It offers excellent optical property and industry's best clear film with lower haze and orange peel resulted from advanced coating technology.
Best light stability: It stipulates outstanding light stability by using particular high enriched liquid dye.
Excellent color coating performance : It supplies superb window film with no Mura and uniform color in low VLT through PSA and dye mixture layer.
Solar control performance: It blocks 99% of harmful UV rays to protect skin damage and selectively rejects visible lights depending on customers' preferences.
Great adhesive performance : The adhesion of Spectrum X can be easily removed even though it has been a long time since installation.
Easy installation : It is installed easily in a shortest time as it well adheres to a glass for a wetting property resulted from a distinctive Spectrum X technology.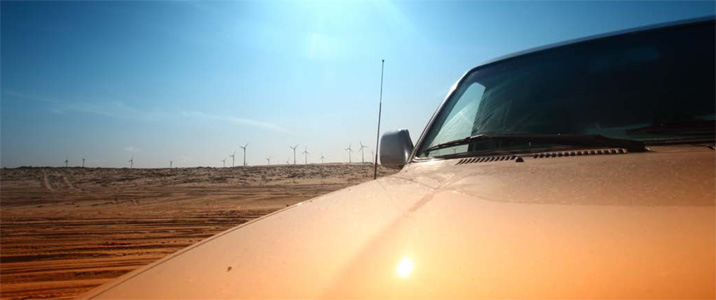 Specifications
Spectrum X 1 ply series
Product Name
Color
VLT
VLR
UVT
SHGC
NS-SS-05
Smoke
5%
5%
<1%
0.64
NS-SS-15
Smoke
15%
5%
<1%
0.67
NS-SS-20
Smoke
20%
5%
<1%
0.71
NS-SS-35
Smoke
35%
5%
<1%
0.73
NS-SS-50
Smoke
50%
5%
<1%
0.79
NS-CCS-05
Charcoal
5%
5%
<1%
0.64
NS-CCS-15
Charcoal
15%
5%
<1%
0.67
NS-CCS-25
Charcoal
25%
5%
<1%
0.71
NS-CCS-35
Charcoal
35%
5%
<1%
0.73
NS-CCS-50
Charcoal
50%
5%
<1%
0.79
Note : All data are based upon window film installed on clear glass and are provided for comparison purpose only
Spectrum X 2 ply series
Product Name
Color
VLT
VLR
UVT
SHGC
ND-SS-05
Smoke
5%
5%
<1%
0.64
ND-SS-15
Smoke
15%
5%
<1%
0.67
ND-SS-20
Smoke
20%
5%
<1%
0.71
ND-SS-35
Smoke
35%
5%
<1%
0.73
ND-SS-50
Smoke
50%
5%
<1%
0.79
ND-CCS-05
Charcoal
5%
5%
<1%
0.64
ND-CCS-15
Charcoal
15%
5%
<1%
0.67
ND-CCS-25
Charcoal
25%
5%
<1%
0.71
ND-CCS-35
Charcoal
35%
5%
<1%
0.73
ND-CCS-50
Charcoal
50%
5%
<1%
0.79
Note : All data are based upon window film installed on clear glass and are provided for comparison purpose only