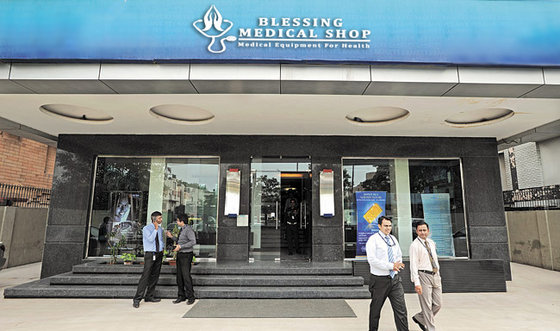 Membership

Free member

Registration Date

2016.10.27

Country/Region

Indonesia

City

Medan

Contact

Farhan Chaniago(Mr.)
Blessing Medical Shop is a leading medical device marketing and distribution company. Our customers include medical professionals, purchase managers; and end users such as patients, expecting mothers, etc. We serve our customers through direct mail, industry-specialized support staff, field sales representatives and use of internet and mobile technologies.

We support medical professionals by providing products and services in an efficient and transparent way. Our customers are connected, informed and adapt in using technology to their advantage.

Blessing Medical Shop is one of the best online medical device store company in Indonesia medical device industry which supplies all kinds of medical supply and medical equipment for home, hospital, health, surgical, retail, physician, medical office, surgicalshop, local medical, enema, healthcare, paramedic, wheelchair and many more medical supplies store.

Blessing Medical Shop is one of the best medical instruments online shop in Indonesia which can provide medical supply from store available nearby you instantly and best service will be provided to you that cannot find in local medical supply store near you.

Blessing Medical Shop that sell medical supplies at very low and reasonable cost with best sale price available at www.blessingmedicalshop.com
We are the only online medical supply store online open on sunday also as one of your nearest surgical supply store won't be available.

Blessing Medical Shop is committed to offering our customers the best and the latest medical equipment and supplies. Blessing Medical Shop is striving to build on our strong foundation.

Please join us to get satisfaction of our service.
Selling Categories
- Health & Medical >> Ambulatory Product
- Health & Medical >> Dental Equipment
- Health & Medical >> Monitoring & Diagnostic Equipment
- Health & Medical >> Surgical Instruments
- Health & Medical >> Other Medical Equipment