CY-MC
This type cylinder mould is made of cast iron and surface is coated black or blue and the inner surface is all grinded by the lathe. It is very heavy.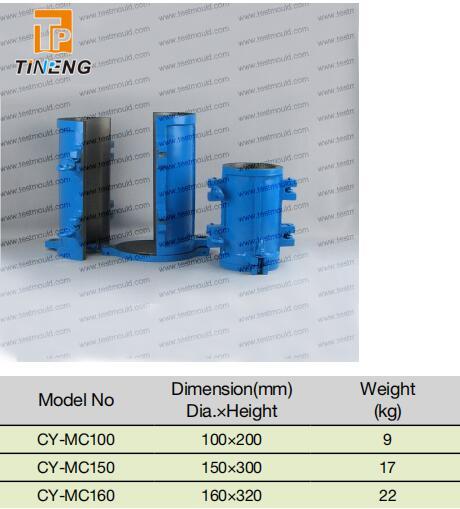 portable concrete test Steel cylinder mould with lid
CY-CW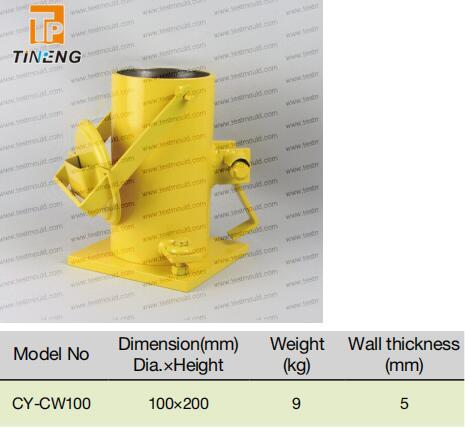 concrete test
S
teel
cylinder mould
CY-MS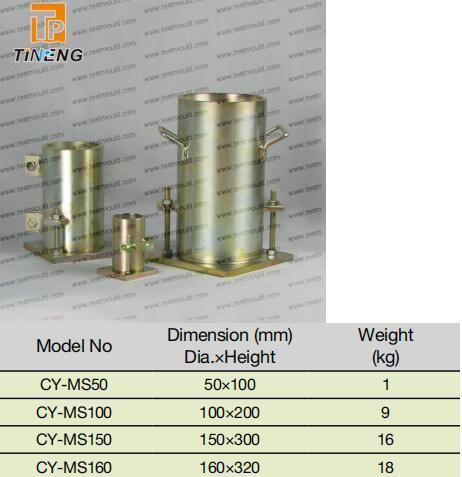 Concrete steel cylinder mould
CY-SS
The Steel Cylinder Mould is available for preparing concrete test specimens for compression testing. It comprises the mold with a ring keep it tightly closed and a base plate that is fixed to the cylinder when being used. Both items are plated to resist corrosion.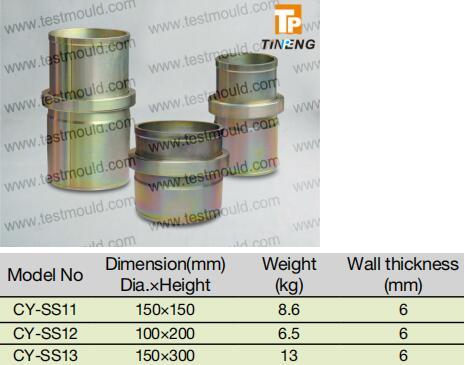 ——————————————————————————————————————————
Plastic cylinder mould for concrete
CY-MP
Plastic concrete test cylinder mould(cy-mp) is reusable and sturdy in this range,it is light and easy to carry,made in collapsible-two parts for quick to install.It will not rust and easy to maitain.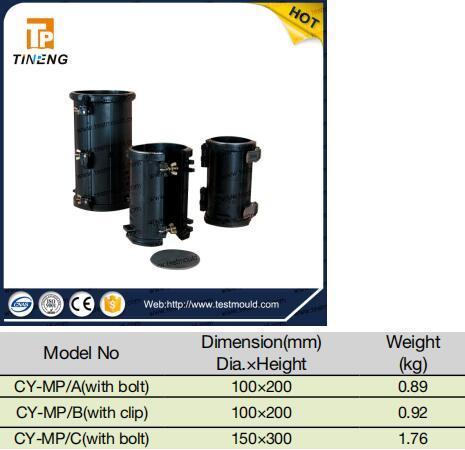 Single-Use Plastic Cylinder Mould
CY-PP