The cationic polyacrylamide CPAM is a linear polymer compound, and since it has various active groups, it can affinity with many substances and adsorb to form hydrogen bonds. Cationic polyacrylamide is mainly a flocculent negatively charged colloid. It has functions such as turbidity removal, decolorization, adsorption and adhesion. It is suitable for dyeing, paper making, food, construction, metallurgy, mineral processing, coal powder, oil field, aquatic product processing and fermentation. It is especially suitable for the dehydration treatment of municipal sewage, municipal sludge, paper sludge and other industrial sludges.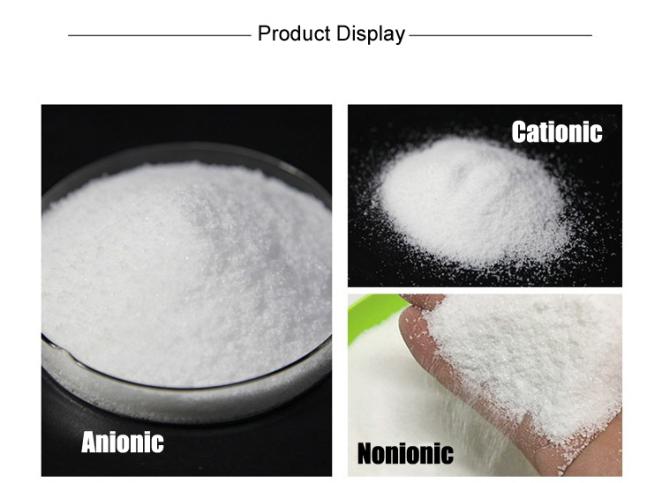 Application range:
1) It is used for sludge dewatering, which can effectively dewater the sludge before it enters the pressure filtration. When dewatering, it will produce large flocs, non-stick filter cloth, no dispersion during pressure filtration, thick mud cake, high dehydration efficiency. The moisture content of the mud cake is below 80%.

2) For the treatment of domestic sewage and organic wastewater, cationic polyacrylamide products are positively charged in acidic or alkaline medium, so that flocculation and sedimentation of suspended particles with suspended particles in sewage is very effective. Such as the production of grain alcohol wastewater, papermaking wastewater, municipal wastewater treatment plant wastewater, beer wastewater, MSG wastewater, sugar wastewater, high organic content wastewater, feed wastewater, textile printing and dyeing wastewater, etc., with cationic polyacrylamide than with anions, The effect of nonionic polyacrylamide or inorganic salts is several times or several times higher, because such wastewater is generally negatively charged.

3) The flocculant used for the treatment of tap water with river water as the water source, the dosage is small, the effect is good, the cost is low, especially the combination with the inorganic flocculant is better, it will become the tap water for treating the Yangtze River, the Yellow River and other river basins. The factory's high-efficiency flocculant.