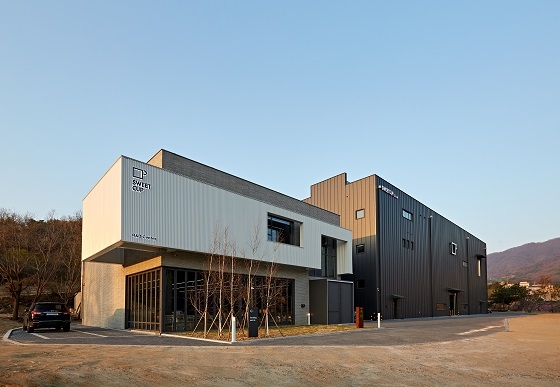 WE CONTAIN HONESTY

Sweetcup Co., Ltd is a company that manufactures and distributes beverage-related powder and premium brewed tea.

SWEETCUP developed purple sweet potato powder for the first time in Korea and continues to challenge and strive to become a leader in the powdered beverage market by developing and producing green tea, mugwort, pumpkin powder and ice black, wine, yellow, and blue to establish its position as a global company ranging from domestic consumption and exports. Also, Cha Leaf Damda, a premium tea infused with only natural leaf tea, has been developed with SWEETCUP's unique technology to brew a large amount of leaf tea at once, allowing you to enjoy the rich taste and aroma of tea in small quantities.

To meet the needs of our customers, we continue to develop small packing sticks that are easy-to-use in addition to large packaging, and we promise to make continuous R&D and facility investments that are not satisfied with our current location to provide the best products and services.

SWEETCUP has its own production line based on long-standing technical skills. Through this process, we have joined hands with domestic and foreign companies to carry out mass consignment production(OEM, ODM) and also collaborate with various brands to develop and produce PB products.

Please feel free to contact us regarding OEM, ODM, and PB product agreements.