Walmax prefab tiny house is a steel prefab and arched structured house which is specialized in private or open outdoor convenient accommodation. It uses hot-dipped galvanized steel profile, cold rolled formed steel sheet with powder coating and glass wool for insulation. On the premise of ensuring economy and durability, we focus on improving its comfort and habitable.
Walmax prefab tiny house will give you homely living experience. Firstly, it is no depressive feeling for 18m2 with 3.4m height. Secondly, it is bright to equip large door & windows with double-layer tempered glass for larger day-lighting area. Thirdly, the prefab tiny house can keep warm, dry and peaceful for living with thermal insulation, drain optimization and noise reduction. In addition, you can place various furniture, toilet, shower and appliance to make it like one home.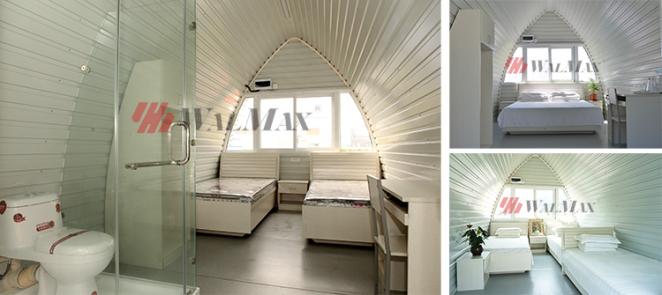 Internal furniture & integrated bathroom:
Single or double bed, nightstand, wardrobe, desk&chair, toilet, shower and washing basin, for your option. You can make the layout and function as you want.
Performance
Seismic Proofing

Great structure strength & High steel quantity

Wind Proofing

Streamlined shape can effectively guide the wind flow

Corrosion Proofing

Hot-dipped steel frame & Cold rolled wall plate with powder coating

Noise

Proofing

Glass wool can absorb sound greatly

Water Proofing

Arched shaped to no water and careful sealing to no leakage

Fire Proofing

Impossible-flammable for metal & Difficult-flammable for glass wool material

Insect Proofing

No insect corrosion compared with wooden house
Core features
Particular Design Concept

The prefab tiny house adopts arched structure design which insures the better structural strength. It's also good for wind load & snow pressure. The streamlined design makes better drain.

Strict Material Selection

The prefab tiny house uses hot-dip galvanized steel frame, powder spraying coating and thick grass wool insulation. With great anti-seismic, anti-corrosion and wind-proofing, the tiny cabin overall service life can reach 20 years.

Homey Living Experience

The prefab tiny house always keep warm and dry as careful sealing design. You won't feel depressed when you walk into the room because of 18m2 with 3400mm height. You can get homey feeling to equip various furniture, integrated bathroom and electric appliance.
Cases Show
Grassland outdoor camping hut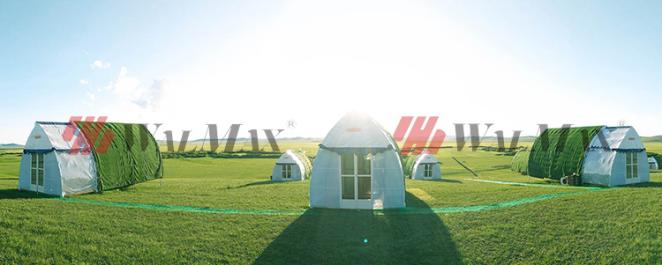 The Walmax prefab tiny house can meet the environmental protection requirements for building and construction in grassland. Meantime, it provides a very comfortable living experience in wilderness.
Desert camping system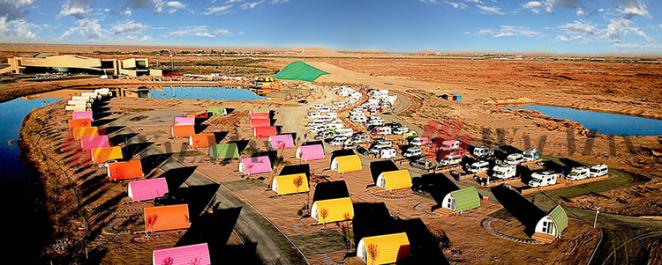 It is kind of supplement for RV tourist base in desert, and Walmax prefab tiny house can help the owner effectively reduce investment costs and accelerate the return of funds.
Certifications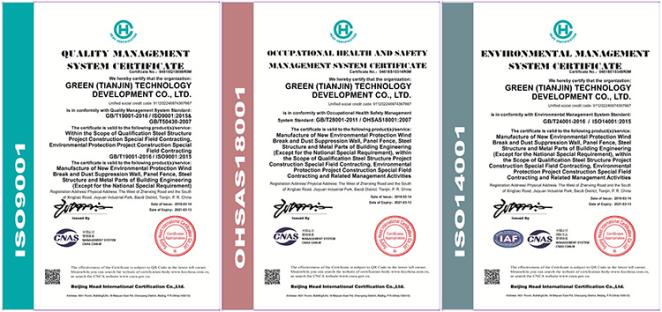 Our Company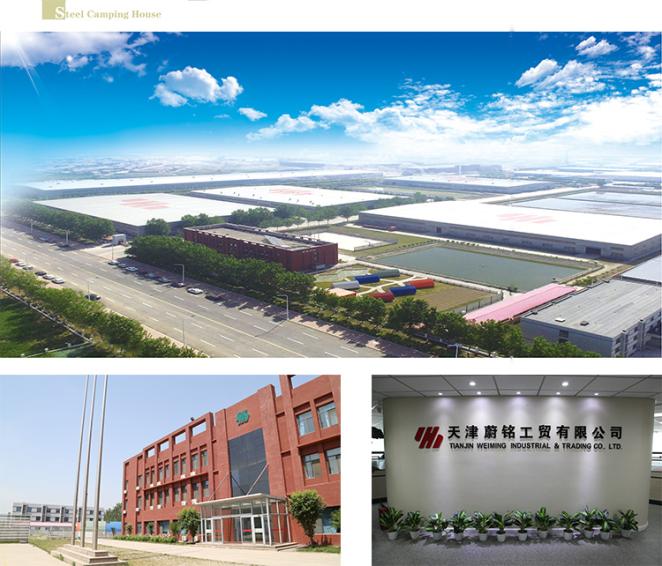 Tianjin Weiming Industrial & Trading Co. Ltd. (WMITC) locates in Tianjin, the largest seaport and the center of steel in North China. Established in 2001, WMITC has been in the line of steel material and processing for more than 17 years. WMITC is aware of requirements of different markets and has accumulated rich experience in steel quality control. WMITC has set up close cooperation with suppliers in China and is acquainted with product categories and productive capability of big and small suppliers.
WMITC mainly concerns in the import and export of steel materials, steel wall and fence, steel camping house as well as the outdoor camping system. WMITC acts as an independent provider for your brief or complicated orders. With an experienced, dynamic and high efficient team, our products are well-received worldwide.WMITC treasure her reputation in the line as a dependable, straightforward and long-term business partner. WMITC has gained recognition from customers, suppliers as well as government authorities.
Contact
It's our great honor that you are interested in the WalMax camping pod. Pls feel free to write to waiming51(at)wmitc.com.