Wenxian Chenxi Daily Plastic Products Co., Ltd. is a manufacturer specializing in R & D, production and sales of children / baby crawling mats and game mats. We adopts XPE material for our products, which are can be folded and storage easily, environmental protection, non-toxic, and with good flexibility.
【Product Size】: Product size: 180 * 200 * 1cm, folding size: 40 * 90 * 10cm, oversized crawling mat can provide enough space for babies and parents.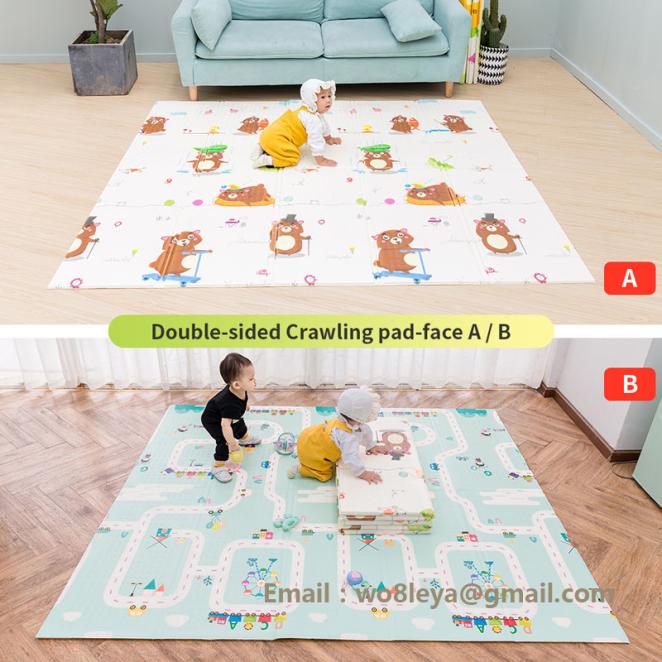 【Double-sided pattern】: Exquisite double-sided pattern, side A is a bear, side B is a game pattern. There are no sharp corners or edges on the crawling mat, which can allow your baby to play on it. When your baby learns to crawl or walk, it will also provide good buffer protection for the baby.
Our product has a variety of sizes and thickness specifications to choose. and we also provide special requirements such as LOGO and pattern customization for VIP users from worldwide.our MOQ is 500pcs.You can order a sample of 1pcs crawling mat, confirm the quality and style of the crawling mat, and then order. Samples will be provided to you.
Note:The unit price of the 1psc crawling mat is $ 10.99, excluding international shipping.
website:http://www.babycrawlingmat-playmat.com