chenxi crawling mats for infants, looks very delicate, the thickness of the entire mat is very suitable, product size: 180 * 200 * 1cm, folding size: 40 * 90 * 10cm, the fabric is skin friendly. (We have a variety of size specifications and thickness specifications for you to choose.) It looks good at home and is also practical. Playable, crawlable, sleeping, learning, and exercise your baby's balance.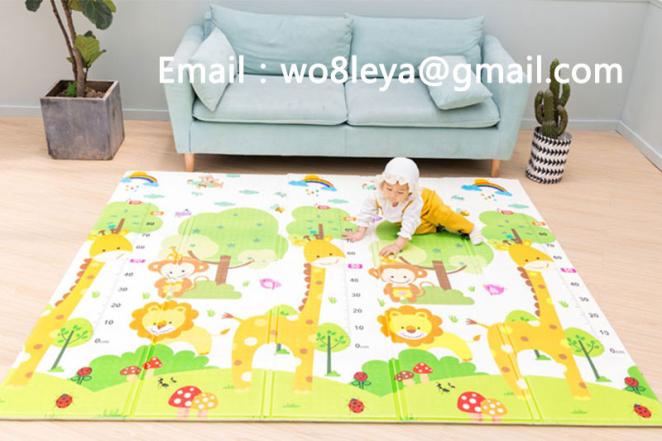 The design of chenxi baby play mat on both sides, with raised letters and numbers on the surface of the product, walking or crawling on it, it is not easy to slip, safe and convenient. Made of XPE, environmentally friendly, non-toxic and tasteless, even if the baby bites, it will not cause harm. This crawling pad is filled with elastic cotton, the baby crawling on it is more comfortable and safe, it will provide a perfect game for your child surroundings.
It is widely used in various occasions, such as indoor baby games and entertainment, helping baby crawl.