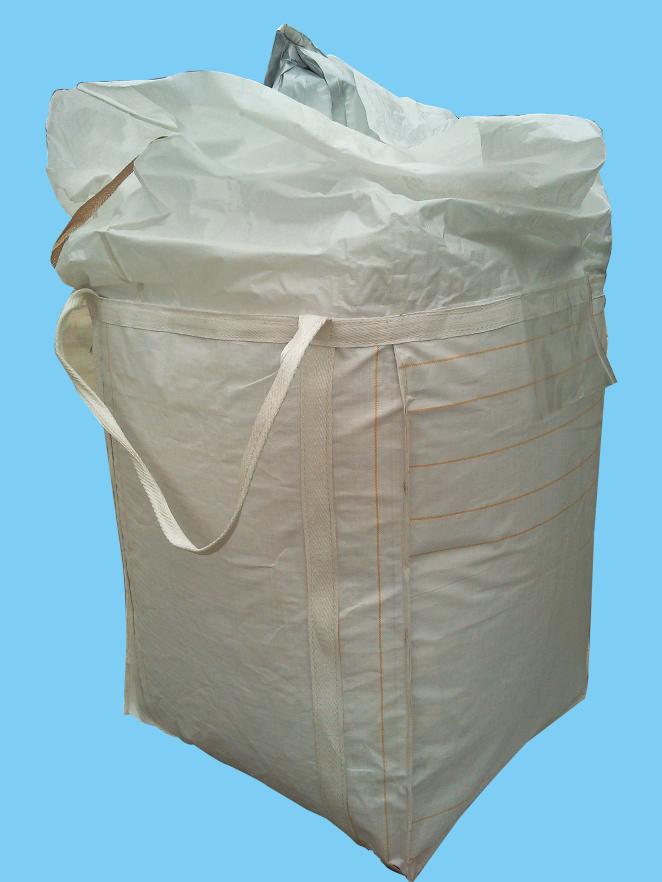 Outter Bags Material Structure:PP fabric
Weight:180g/m2,200g/m2,220g/m2
Inner LinerMaterial Structure :
PET/AL/PE
PET/AL/PA/PE
PE/AL/PA/PE
PE/AL/PET/PE or as customers' requirements.
Thickness: 60---180microns
Size: It can be made in any sizes according to customer's requirements.
Specification: Composite Strength: >30 Newton/15mm Sealing Side Tensile Strength: >60 Newton/15mm
Application:
The outter bag material is PP fabric, inner linerusedaluminum foil materials. FIBC liner fit intooutter bags which gives the products a better protection from moisture, oxygen and UV light. For this type of bag, it widely used on anthode and cathode battery material filed.
Advantages: Form-fit liners fit into the shape of FIBCs, therefore it is easier to fill and discharge the products, has less material hangup after discharging, and let you fit more product in a bulk bag.Since the liner fits the shape of the bag, it is less likely the liner will drape out from the bottom at discharging.