1.production ability



The one hundred thousand levels dustless workshop has two specialized ionic intermediate membrane production lines, which can produce coils and plates at the same time to ensure the quality and delivery of the products.



More than 2000 square meters of finished goods warehouse, sufficient stock of qualified finished products, the products are packed in a vacuum inside aluminum foil and packed outside the wooden box. The customer can provide a delivery service at any time.



2.Product advantage



Dongguan Qun'an Plastic Co. Ltd. in order to solve the existing defects of PVB laminated glass, break the domestic middle market ion interlayer monopoly, Take independent research and development route of South China University of China established a research base , launched the intermediate SuperSafeGlas ionic interlayer, with edge stability more excellent performance than PVB, without plasticizer reduces the autoclave risk of fire, and ultra white glass with more transparent effect, more safety performance of sandwich glass is broken, the structural support for the realization of glass; compared with domestic and imported brands with reasonable price, timely delivery, service in place and other advantages.



3.Introduction of the performance advantages



SuperSafeGlas Glass ionic interlayer is ethylene and methyl acrylate copolymer of a kind of ionic film, containing about 1% of the sodium metal ions, the bond for the film and glass if the result of the ionic bonding effect, SuperSafeGlas film and glass bonding force than the compressive strength of PVB film and glass much higher. Its hardness is 100 times that of the traditional PVB interlayer material tenacity, strength is 5 times that of the traditional PVB interlayer material tenacity.



The equivalent thickness of the laminated glass using SuperSafeGlas membrane = two pieces of glass together.



Using the equivalent thickness of PVB film laminated glass =monolithic glass*1.25


4.Product specifications
SuperSafeGlas interlayer supply specification

thickness(mm)

width(mm)

length(m)

0.76

1220/1530/1830

100/200

0.89

1220/1530/1830

100/200

The factory can customize the width, length, and thickness of the product. If the customer has customized requirements, please contact our sales staff!
5.Packing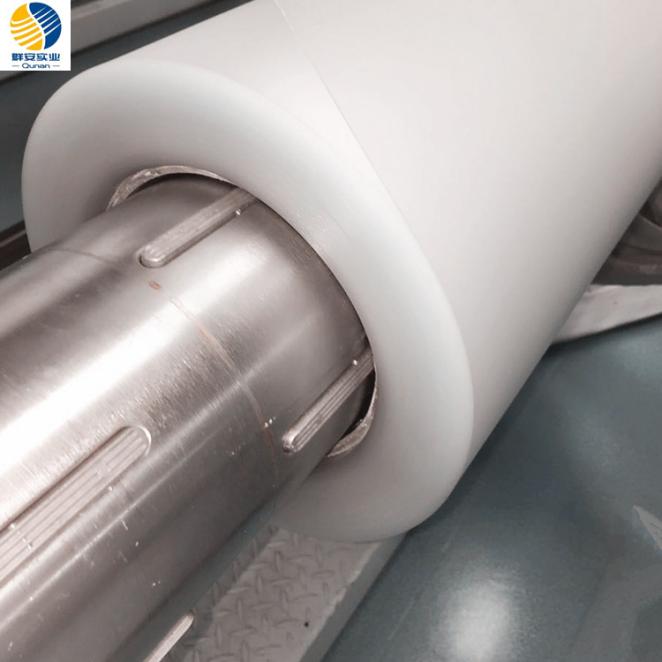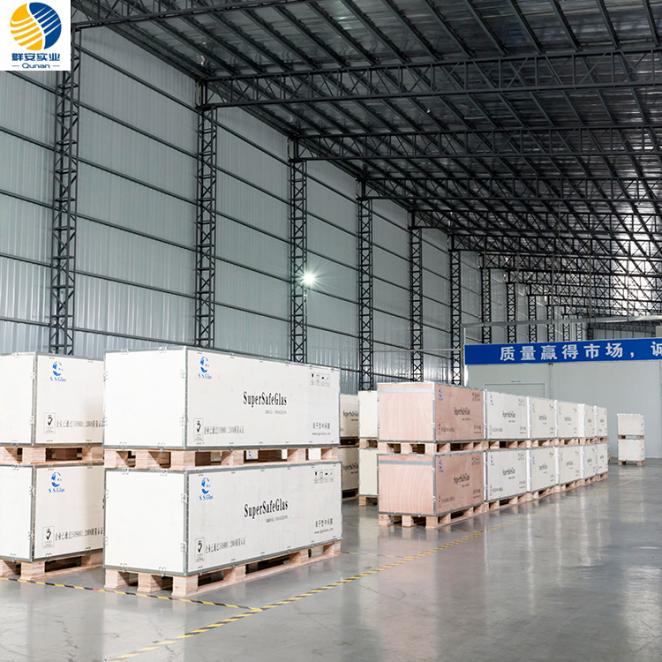 6.Application range of ionic intermediate membrane
1) The glass roof, skylight
2) Bulletproof and burglarproof glass
3) Glass floors, glass staircases, glass plank road
4) Single sided support glass balustrade
5) Building glass curtain wall
6) Super large building glass