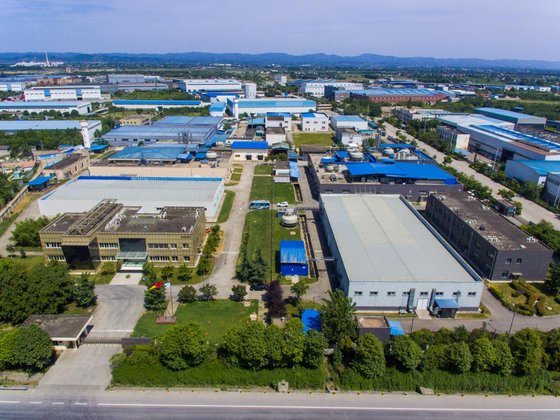 Sichuan Deebio Pharmaceutical Co,Ltd is located at Xiaohan Town,Guanghan City,Sichuan Province,China. We focus on enzyme development & production for more than twenty-five years, and our products mainly include Pancreatin, Pepsin, Trypsin, Chymotrypsin, Trypsin-chymotrypsin, Kallidinogenase, Elastase, Heparin Sodium, Chondroitin sulfate sodium, Cytochrome C solution, Gastric mucin, Bovine liver extract, Heme iron, Type II Collagen peptide, etc.

In 2003, a Sino-Germany Joint-Venture company named Deyang Sinozyme Pharmaceutical Co.,Ltd was founded. With strong technology research and development, high quality products, excellent facility and customized service, we exported our products to Germany, Amercia, Japan, Korea, Uruguay, Egypt. Spain, Ukraine, Poland, India, Belgium, Korea, Kazakhstan, Vietnam and many other countries and regions.

We welcome for your inquiry and visiting at any time.