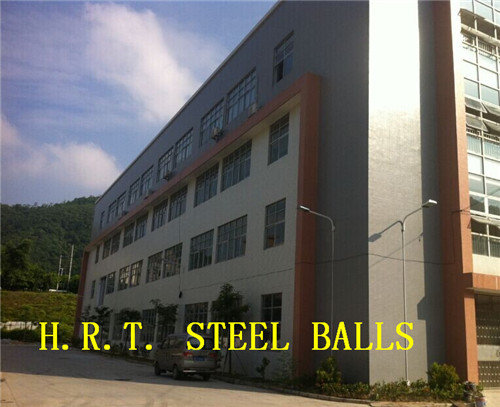 Zhongshan H.R.T.Precision Steel Ball Co., Ltd. located in Nanlang, Zhongshan the hometown of revolutionary pioneer Sun Yat-sen. It is a modern and advanced manufacturer, integrating three parts productionR&D and manufacturing, which covering area of 5.5 thousand square meters.
H.R.T. was found in 2009 with registered capital RMB 6million. And has 59 employees including 1 postgraduate13 undergraduates45 college graduates.
High precision stainless steel balls and chrome steel balls are mainly produced by H.R.T., which also process semi-finished products like ceramic ballsbrass ballsglass balls and plastic balls etc. These precision balls are widely used in bearingslithium batteriesmicro motorsprecise moldsauto spare partsprecise instrumentsmedical equipmentcosmetics and precious metal grinding. Our precision balls are in great demand in domesticSoutheast Asia Europe and the United States.
H.R.T. produces 100 million pieces steel balls each monthby 250 sets of production and testing equipment. And developed and manufactured hundreds of advanced steel ball sorting machinesinspection equipment and automatic manufacturing equipment. meanwhileH.R.T. keeps improving quality of producing steel balls, and servicing for other precision steel ball manufacturers. A representative enterprise in steel ball manufacturing field.


Our company ,which granted ISO-9001,TS-16949 certificate, has the ability to produce precision steel ball up to G5,size is ranging from 0.5mm to 250mm and Processing material for bearing steel balls, stainless steel balls, chrome steel balls, glass steel ball, plastic steel ball, copper.
Selling Categories
- Electrical Equipment & Supplies >> Connectors & Terminals
- Electronic Components & Supplies >> Electronics Production Machinery
- General Mechanical Components >> Bearings
- Hardware >> Valves
- Tools >> Hand Tools