Climatic Test Chamber Factory Direct Sale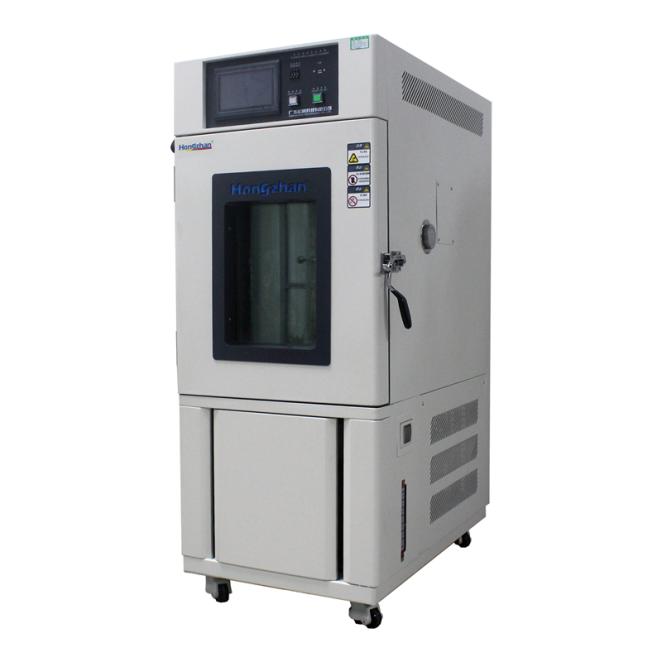 Place of Origin:Guangdong, China (Mainland) Temperature Control Range:-40°C ~ +150 °C/180 °C
Inner Chamber Material:SUS304# Temperature accuracy:+-0.5°C
Refrigerant:Environmental friendly R404A/R23 Humidity Control Range:20%~98%RH
【Product Description】
Climatic Test Chamber Factory Direct Saleis also for testing material heat, cold, dry resistance, humidity resistance.Suitable for electronics, electrical appliances,Communications, instrumentation, vehicles, plastic products, metal, food, chemical,building materials, medical, aerospaceand other products.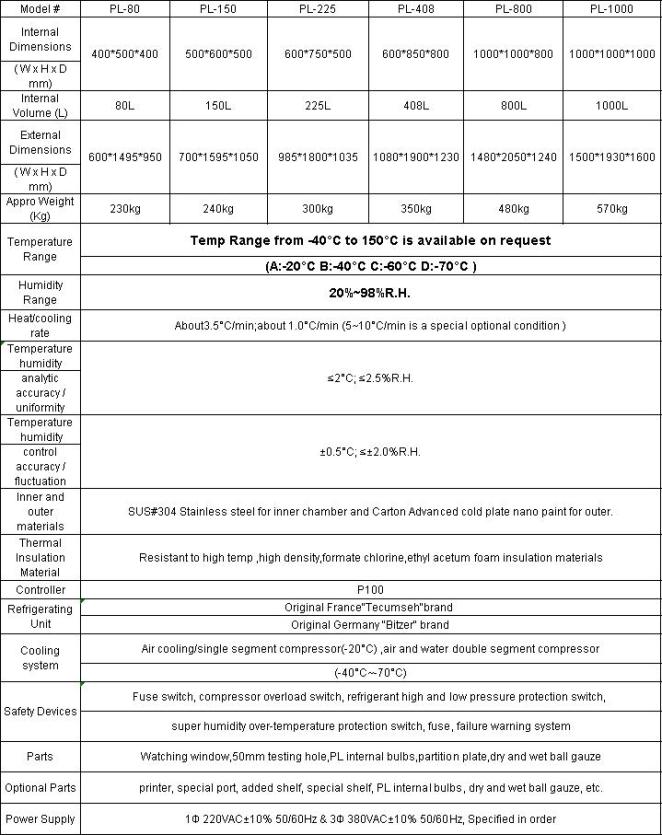 Features: 1.High texture appearance, the body adopted an arc shape, surface matte stripes processing, and flat-handle, easy to operate, safe and reliable.2.Rectangular multi layer glass View window, the use of guinea pigs observed in the test window witt anti sweat heaters device prevents water gas condensate ,Knot,water droplets,PL fluorescent lamps to keep the inside lighting.3.Door bunk isolated airtight packing, can be effectively isolated from the internal temperature of the leak4.*With external water supply system, convenient to supplement the cylinder water supply, and automatic recovery using.5.Compressor cycling system used France"Tecumseh"brand which can effectively remove condenser pipe and between capillary Lubricating oil and whole series adopt environmental protection refrigerant (R23, R404, R507)6.Controller uses the imported LED display screen, can display measured values and setting time 7.Controller with multisegment program editor and temperature and humidity can be fast (OUICK) or slope (SLOP) controlled.8. Built in mobile wheels allow easy movement and placed and has a strong positioning screw position.
【package&shipping】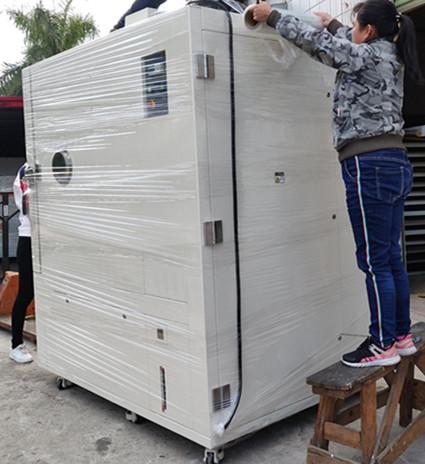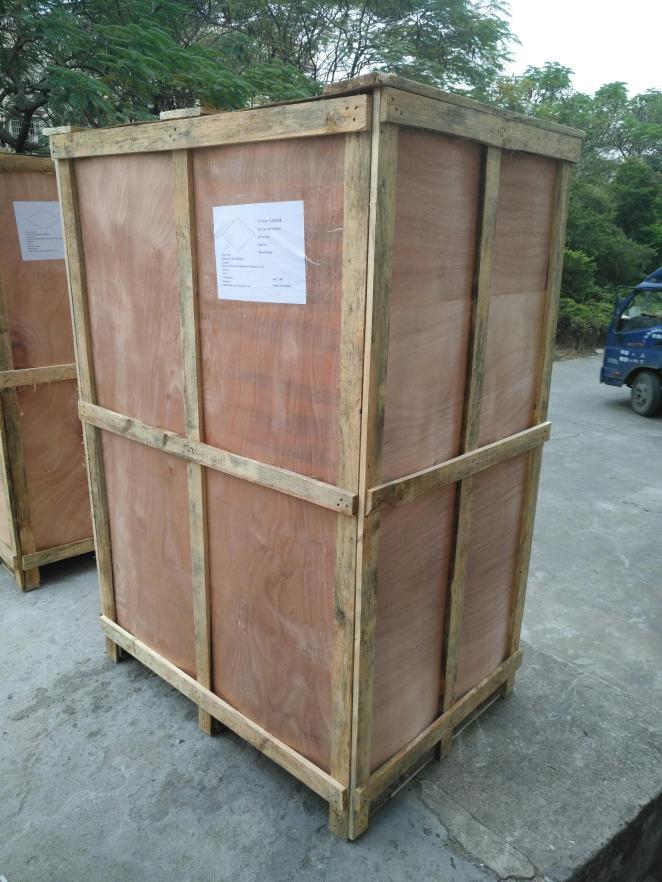 【Company information】

Lab companion has been specializing in Environmental Testing Equipment with 14 years of experiences. Our products include Environmental Test Chamber, Thermal Shock Chamber, Weather Chamber and Aging Test Chamber, etc. In order to satisfy customers need, we continuously develop and improve our Environment Test Equipments. Besides, we also produce Highly Accelerated Stress Tester, Air Conditioner Unit and Industrial Clean Oven. Please do not hesitate to contact us if you have any doubts about Rain Tester, Ozone Tester and LCD Aging Test Chamber.for meeting our company strict policy of reliability, tenacity of purpose, and the best after sales service, our CAD-CAM and R&D center is fully equipped to ensure products with cutting edge.