Featured in the high working efficiency, great working capacity and long service life, coal briquette plant is a wonderful choice for you to process the coal wastes. When the adhesives are put into the powdered coal, you should make the mixed materials be well fermented before the molding process. It is the excellent retting that is favorable for the molding of coal materials and strength improvement of coal briquettes. As to the retting time, it should vary from the 24 hours to the 72 hours.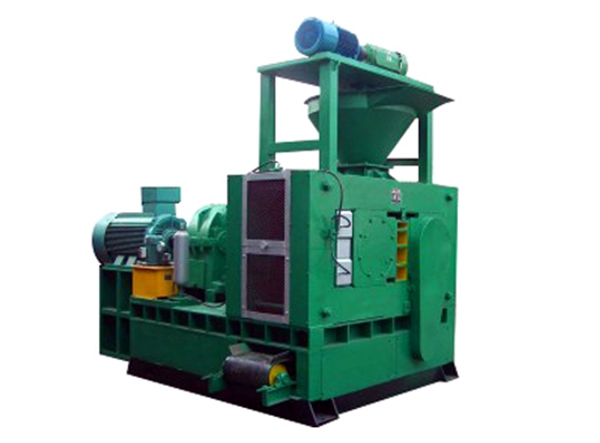 During the retting process, it is advisable to control the water content in materials. Or else, water content in raw materials would be totally lost if the retting time is too long. Besides, according to the local climatic conditions and detailed production situation, the retting time should be well controlled. Besides, to ensure the initial strength of coal briquettes, you should often notice the influence of factors like suppressing pressure, diameter and linear velocity of diameter for the molding plasticity, brittleness and elasticity.
For the electric current, it is the primary parameter to measure the load and suppressing strength of coal briquette machine. For the control of electric current, it should be generally limited at the 80% of rated current. As to the feeding amount of coal briquetting machine, it should not be higher than the principal axis of agitator. The revolving speed of agitator should be controlled at about 750 r.p.m. For the coal briquette plant, it can work in the environment with temperature varying from -30℃ to the 45℃.
Discounts of coal briquette machine for you on website!
Fote Heavy Machinery: http://www.coal-briquettemachine.com