Coal Briquette Machine Manufacturer, Coal Briquette Machine Supplier, Coal Briquetting Machine
Coal Briquetting Press Machine Introduction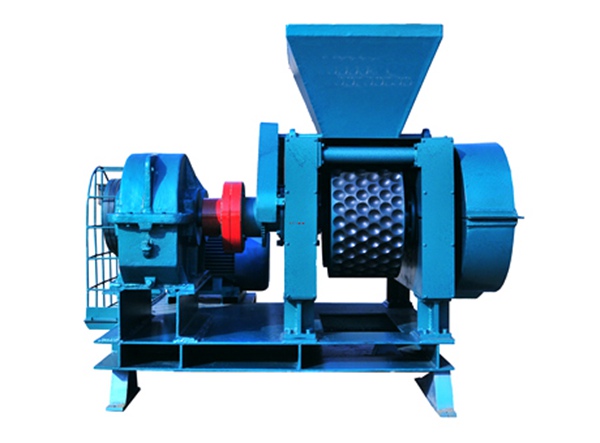 The coal briquette machine is specially used for making honeycomb coal and charcoal briquette, the product's shape can be adjusted according to customer's will.Raw materials can be coal, charcoal,metallic mine powder etc.It is widely used in the field of metallurgy, chemical, refractories etc, for reducing bug dust, controlling volume, recycling, easy transportation and storage. It has the properties of high efficiency, energy saving and environment protection.
Main Advantages of Coal Briquette Machine Manufacturer
1 The machine can press all kinds of mineral powder, metal powder, coal powder, coke powder into ball, square or pillow-shaped charcoal and other materials to make them molded.
2 The machine can produce products with various shapes and specifictions by changing the mould,including egg-shaped ball, oval-shaped ball, circular-shaped ball, square-shaped ball, columnar-shaped ball, banding-shape ball, cake-shaped ball, etc.
3 The machine can be operated easily and convinently. All sorts of alien mould can also be made according to the users needs to meet the demands of the market.
www.coal-briquettemachine.com/products/small-briquetting-machine.html
About Fote Small Briquette Machine
In the process of tackling hard-nut problems of coal briquetting plant in science and technology and the development and production of alloy roll, our factory adopts precision casting to achieve once forming. The materials we use include nickel, chromium, manganese, molybdenum, titanium and other alloy materials, which have the significant characteristics of high strength, good toughness, good abrasion resistance and so on, solving the problem of roll wear resistance. The models of our coal briquetting machines, coal briquette plant, coal briquette press machine and coal briquette machine from small to large are fully assembled by wear-resistant alloy with the square multi-edged ball roll, making the products of the users more convenient to put into use.
www.coal-briquettemachine.com/products/briquetting-machine.html
vip(at)sinoftm.com
Coal Briquette Machine Manufacturer/Coal Briquette Machine Supplier/Coal Briquetting Machine