Conveyor Chute Wear Liners Composite Rubber Ceramic Lining Plate
Why Choose Our Factory:
1. Manufacturer, not trading company.
2. 92% or 95% al2o3 ceramic rubber liners are all available.
3. Combination of high alumina ceramics and rubber. Excellent abrasion resistance.
4. Excellent bond between ceramic and rubber. Lower maintenance cost.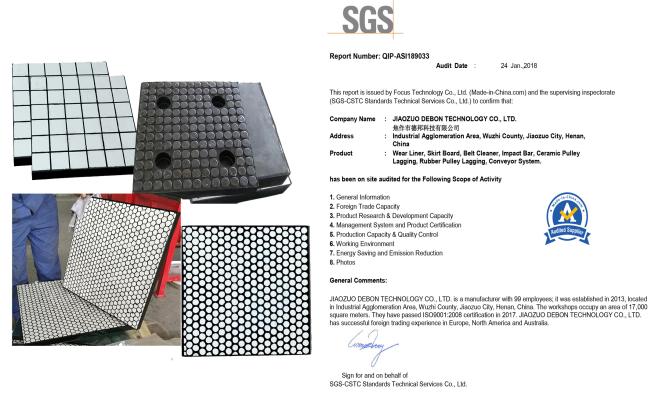 About ceramic rubber wear liner, rubber ceramic lining.
- Rubber ceramic lining plates are made from high alumina ceramic tiles, rubber and steel backing plate with studs.
- Cushioning rubber matrix helps absorbing impact energy and reduce tiles breakage.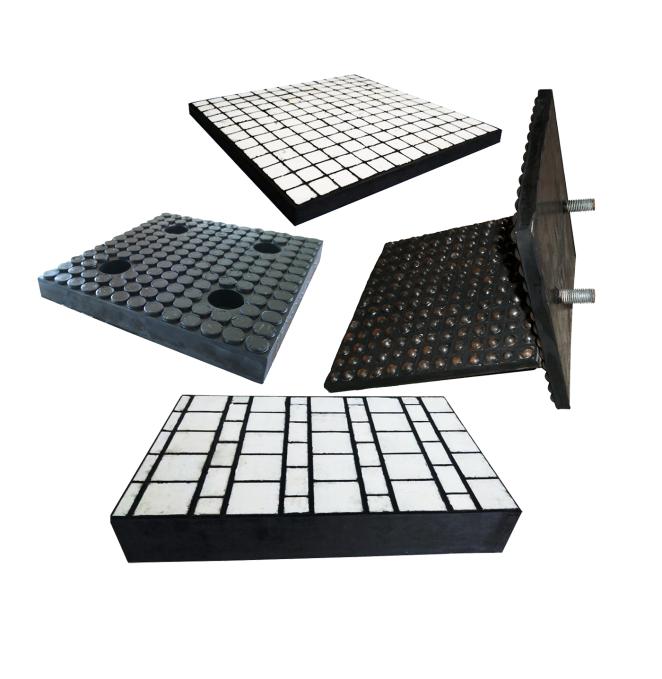 What makes ceramic wear plate different?
- Superior wear resistance of high alumina ceramics.
- Energy-absorbing rubber cushions, more impact resistant.
- Extend wear life of your production line, reduce maintenance and down time.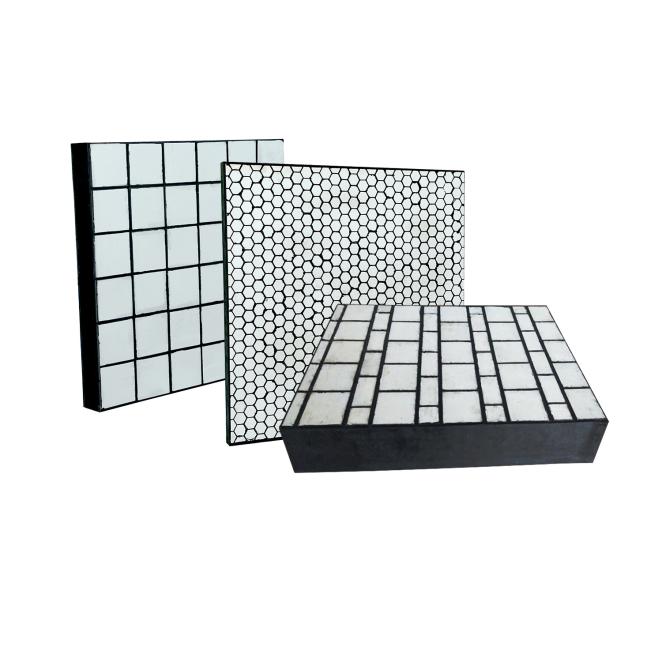 Primary advantages of conveyor chute wear liners rubber backed ceramic wear plate
- SGS audited supplier
- ISO9001 certified factory
- Extensive experience
- Excellent bonding between ceramic and rubber, rubber and steel plate
- Proven quality
- Wear liners are exported to many countries: Australia, Chile, USA, Canada, Russia, Kazakhstan, Malaysia, etc.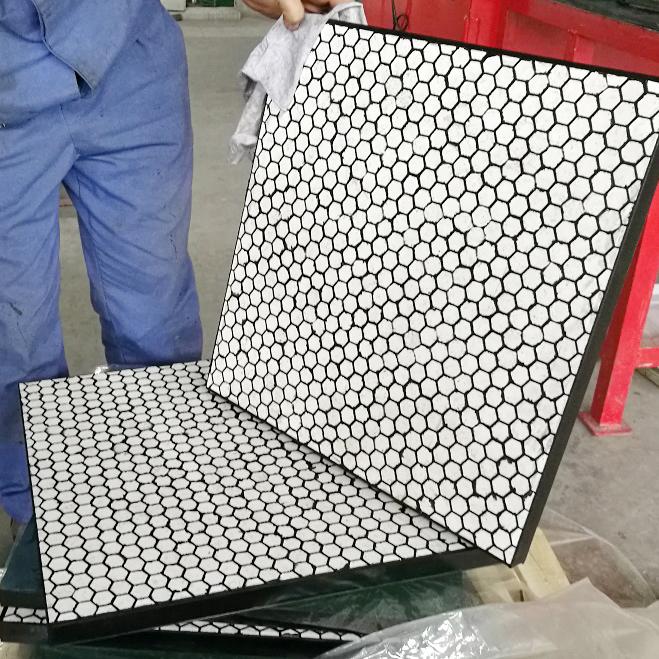 We manufacture a wide range of wear lining plate, see below:
1. Composite rubber ceramic lining plate.
2. Wear and tear resistant rubber lining sheet.
3. Polyurethane wear plate.
4. Custom lining plate.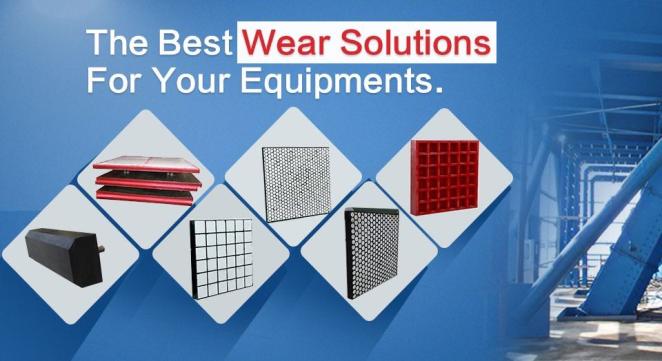 Further information, just contact us.