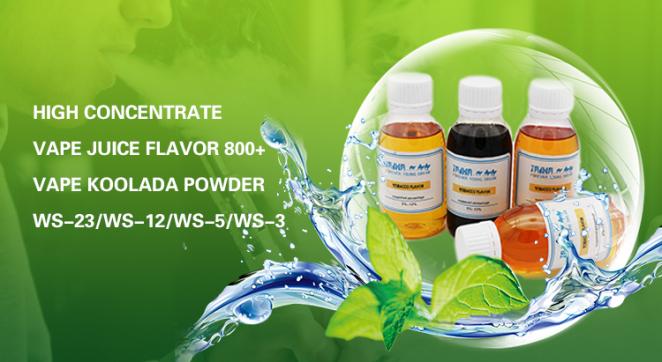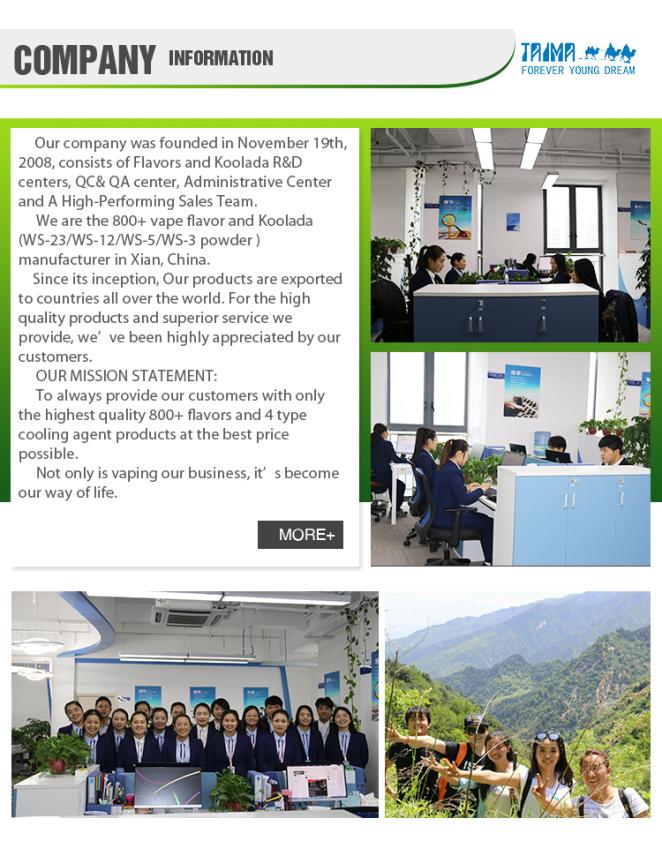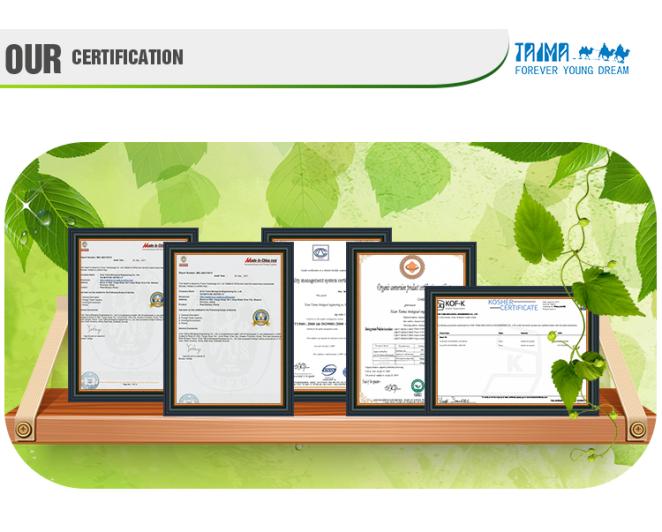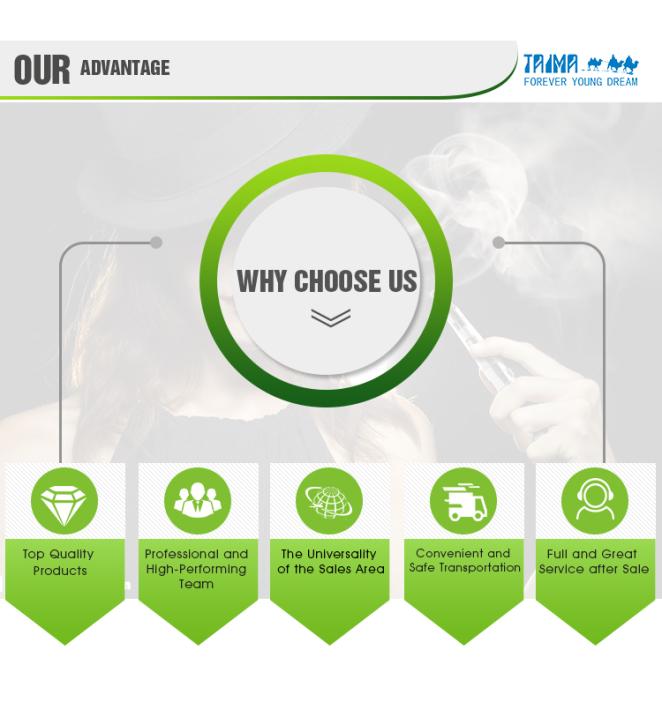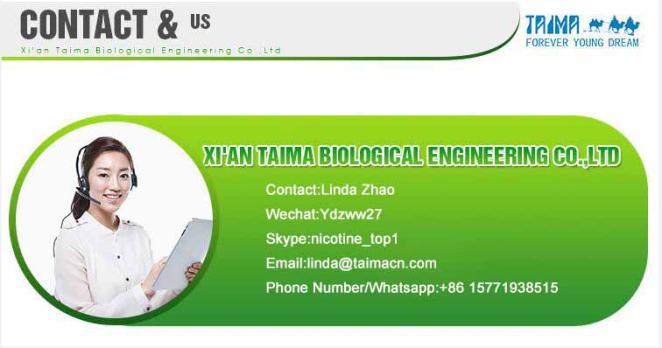 WS-3 is a derivative of menthol, but unlike menthol, WS-3 is almost non-volatile and tasteless. WS-3 is one of the most commonly used coolants in the market. It is well known for its clean and instant cooling effect. It has been found that WS-3 is mainly used to cool the top of the mouth, the back of the mouth and the back of the tongue.
[Basic Data]
General name: Coolant WS-3
Key words: cooling agent ws-3, ws-3
Product Name: WS-3
Chemical name: N-ethyl-5-methyl-2-(1-methyl ethyl) cyclohexyl carbonyl amide
English Name: N-Ethyl-2-1 sopropyl-5-methylcyclohexane carboxam1de
Molecular formula: C13H25NO
Molecular weight: 211.34
CAS NO.: 39711-79-0
[Physical Properties]
Purity: > 99.0%
Melting point: 87-102 C
Flash point: 100 C
Water solubility: <0.1%
Specific curl: -49 to-54 degrees
[character]
Colour: White crystalline powder
Fragrance: mint fragrance, strong sense of coolness
Content: > 99.0%
Taste characteristics: 10-100mg/kg concentration, acting on the trigeminal nerve has a strong and lasting sense of coolness, the sense of coolness began to be very weak, but rose steadily until it reached a lasting sense of coolness with slight camphor and mint characteristics.
[Functional effect]
1. cosmetics: a cool agent for skin and lipstick.
2. Flavoring products: Used as cold flavor enhancer in mint formulation, spice formulation and light mouth care products.
3. Food Addition: Coolant in Chewing Gum and Children's Sugar
4. air freshener: chemical extraction essence, antioxidant, anti vascular proliferation, anti-virus, so that the air becomes more fresh.
5. Flavoring products: They have quite strong floral or pink fragrance, but with a little modification, they can simulate natural musk and other animal fragrance.
6. Insect repellent: The effect of insecticide repellent is better than DEET (diethyl-m-toluene amide), which largely replaces the use of diethyl phthalate in insecticide repellent.
7. Conductors in Human Sensory System
8. Regulating Muscle Contraction Response
9. It does not irritate the skin and does not irritate the mucosa, so it is suitable for sensitive skin products.
10. With lasting cooling effect, refreshing and pleasant refreshing products can be prepared.
Dosage (maximum, mg/kg):
Soft drinks: 10 frozen dairy products: 10 candies: 10
Chewing gum: 1200 pudding, jelly: 10 alcoholic beverages: 10
[Characteristics]
1. It has a strong sense of cooling activity, without the bitterness, pungency, burning and numbness of menthol, and can produce impact, fresh and long-lasting aroma on the whole oral mucosa and larynx, respectively.
2. Continuous high temperature of 200 C will not affect the cooling strength of the product.
3. Coolness can last more than 30 minutes, and it is rich in coolness.
4. It can solve the difficulty of developing products of taste type and make the products have a pleasant and cool feeling.
5. Low dosage, recommended dosage of 30-100 ppm;
6. it is recommended to cooperate with essence. This product has good compatibility and synergy with essence.
[Packaging and Transportation]
Packaging: Packed in bags or paper barrels, with a net content of 1 kg per bag and 25 kg per barrel. Customized packaging is available.
Storage Conditions: This product should be sealed and stored in a cool, dry, ventilated place.
Transport mode: express or logistics, domestic express arrives within three days, logistics arrives within five days.
[After-sales Service]
Quality Terms: Each batch of goods we have its own test report, product quality strictly in accordance with the test standards, such as after receiving the goods, after testing content or bacteriological inspection is not qualified, you can contact our company to return and exchange goods.
Quality control: The whole process of production is controlled to ensure that raw materials are clean, environmentally friendly and free from pollution, thus ensuring the production of safe, efficient and pollution-free high-quality coolants.
Quality problem: If there is any problem in receiving the goods, please contact the customer service personnel at the first minute.
[Use] Mainly used as refrigerant for candy, beverage, toothpaste, washing and skin care products, medicine, oral care and other products.
[Storage] Shade and keep in sealed condition.
[Packaging] The outer package is a cardboard bucket lined with polyethylene bags of food category or small aluminum-plastic composite packaging bags.
[net weight] 1kg / bag or 25kg / barrel, or packed as required by customers.
[Prescription] 24 months