► Model: LV-TB-V Series, (MOULD BENDING / TOOLINGS BENDING)
Customized Double Curvature Bending Glass Tempering Furnace
Customized Double Curvature Glass Tempering & Bending Furnace
Customized Double Curved Bending Glass Toughening Plant
Customized Doulbe Curvature Glass Toughened Machine
for Automotive Backlites / Rear Glass / Back Windshield Glass / Rear Windshield Glass

1. Machine Application
LV-TB-V Series Double Curvature Bending Glass Tempering Plant is a special plant used to produce the curved tempered glass for automobile backlite glass, also for trucks, furniture, etc. Our customer produced the side doors for BMW, Audi, Toyota, Honda, Hyundai, Peugeot, etc.

2. Popular size for machine models:
DOUBLE BENDING GLASS TEMPERING FURNACE (MOULD BENDING / TOOLINGS BENDING)
Model
Max. Loading Area
(mm)
Min.Glass Size
(mm)
Thickness
(mm)
Max.Depth
(mm)
LV-TB1608V
⌒1600 x ⌒800
⌒200 x ⌒300
3.5~6
150
LV-TB1809V
⌒1800 x ⌒900
⌒200 x ⌒300
4~6
150
LV-TB1810V
⌒1800 x ⌒1000
⌒200 x ⌒300
4~6
150
LV-TB2012V
⌒2000 x ⌒1200
⌒200 x ⌒300
5~6
150
LV-TB2212V
⌒2200 x ⌒1200
⌒200 x ⌒300
5~6
300
3. Main Features: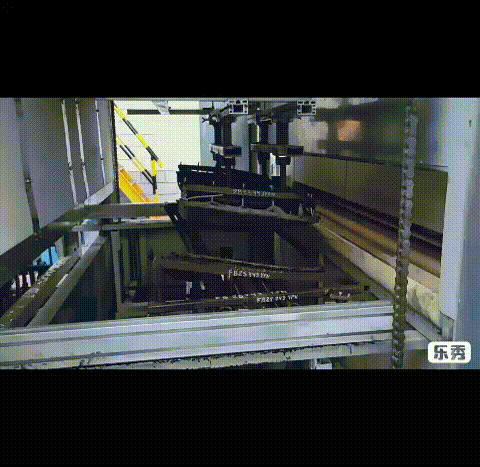 ►. In the bending forming, for transmission of pressing mould, support mould and rollers, we use servo motors & servo controllers.
►. In quenching section, for transmission of mould carrier, we use servo motors & servo controllers;
►. Equipped with heating & insulating system in forming section, which could keep temperature of the forming section so that the glass is formed in high temperature;
►. Easy-making and cheap moulds;
►. Easy & quick moulds changing-time;
►. Smaller roller distance in heating oven which guarantee the high quality;
►. Heating section has a helix matrix structure, which can control the temperature of each area independently. Reasonable design and unique structure of heating elements make a long serve life;
►. The heating oven body is full closed and the Insulating materials are of high quality material with top performance which can ensure very lower energy consumption;
►. Ceramic roller: World-famous brand;
►. Ceramic roller driving adopts seamless round belts;
►. Fault diagnosis system for the heating elements.