TIANKE

SAPPHIRE
PLANO CONVEX LENS
sapphire lens can be used as optical surface, corrosion resistant surface or precision imaging optical instrument and focusing optical instrument accessories, common can be used for high-grade clocks and watches, jewelry, and all kinds of glasses, transparent lamps and lanterns and goggles.
optical lenses are designed to meet the demanding requirements of laser electro-optic applications, and all of our material are polished to tight tolerances using master test plates to ensure minimum wavefront distortion.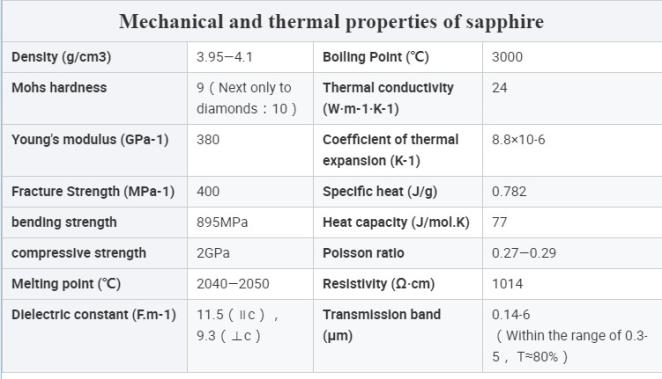 Sapphire material has excellent optical and mechanical properties, such as high strength, hardness, wear resistance, unique high temperature resistance, acid and alkali corrosion resistance and high dielectric properties, etc., in a wide spectrum (250-5500nm) with high transmittance.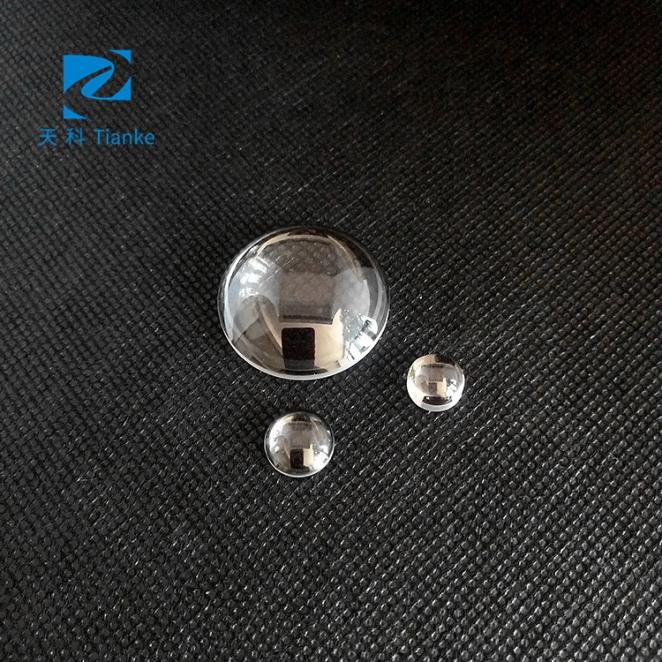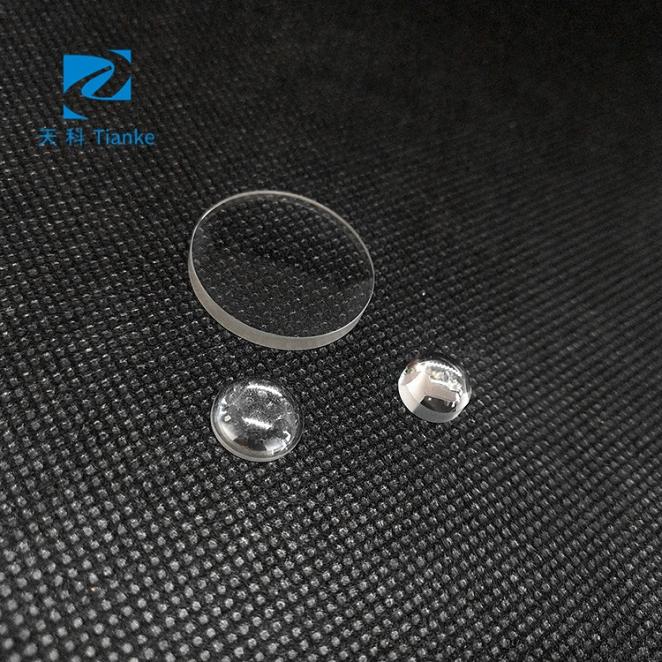 Xuzhou Tianke Photoelectric Technology Co., Ltd. is an enterprise specializing in cold processing of optical components. Sapphire, quartz crystal and optical glass are used as rawmaterials to produce all kinds of high precision optical elements, such as windows, guideblocks, lenses, crystal rods, step windows, circular windows with holes, prisms, cylindricalmirrors, blades, etc.
The company has a group of skilled technical team, with more than 15 years of processing experience, with excellent product quality and good after-sales service, won therecognition of foreign customers, product applications and a variety of precision instruments,clocks, optical and laser systems covering aerospace, medical applications, beauty instruments, analysis Instrument manufacturing, communications, optical applications and other industries.
问题
Q: Are you trading company or manufacturer ?


Q: How long is your delivery time?
A: Generally it is 15 days ,Customization Needs Consulting Customer Service


Q: Do you provide samples ? is it free or extra ?
A: Yes,but it's a precision product that requires extra cost and freight.


Q: How is the quality of products and quality guarantee policy?
A:100% full test before shipping and 100% compliance with the request.
Q: Does the product have a minimum order quantity?
A:Yes, at least five pieces.

Q:What package do you use for the products?
A:Safe and standard packing for export shipment (PE film cover,Kraft paper/bubble bags parcel,and pack into carton or wooden box)