D2 Blades Plastic Shredder Machine Double Shaft Shredder Machinery

The double shaft shredder consists of the main structure of motor, hardened surface reducer, rotary cutter shaft, moving knife, frame, base, box and working platform.
The fixed cutter is mounted on the frame, and the rotary cutter shaft is equipped with a detachable embedded movable knife. The number of movable cutters is determined according to different models and the size of the rotary cutter shaft, and the blunt can be removed and then sharpened, thereby greatly saving the maintenance cost. Increase the service life of the machine. Because it is a claw type moving knife, rotary cutting, and the moving knife is made of imported D2 material. After heat treatment, the hardness reaches HRC60° or more, long service life, strong cutting ability and high productivity.
Main Technical Parameter:
Model

Number of Fixing Blade

(pcs)

Number of rotator Blade

(pcs)
Main Shaft Diameter(mm)
Motor Power(KW)
Capacity(kg/h)
ST2-600
12
12
280
18.5*2
500-800
ST2-800
16
16
300
22*2
800-1500
ST2-1000
20
20
420
30*2
1200-2000
ST2-1200
24
24
480
45*2
1500-2500
ST2-1500
30
30
500
55*2
2000-3000
ST2-2000
40
40
600
90*2
3000-5000
Application range:
1. All kinds of large bags in bags: broken sacks, household garbage bag breaking machine 2. Used appliances: TV, washing machine, refrigerator shell
3. Pipe: large pipe, pipe fittings, PE pipe
4. Scrap template: wooden pallets, plastic pallets, forklift pallets
5. Scrap metal: automobile shell, aluminum alloy, waste cast aluminum parts, engine casing, lead and steel plate with thickness less than 5mm
6. Kitchen waste, household garbage, animal carcasses, RDF derivatives, medical waste, biological oranges, garden garbage
7. Plastic head material, paper mill twisted rope
After-sales Service Provided:

1) Video technical support & Online support
2) Free spare parts
3) Field installation, commissioning and training
4) Field maintenance and repair service
More Photos: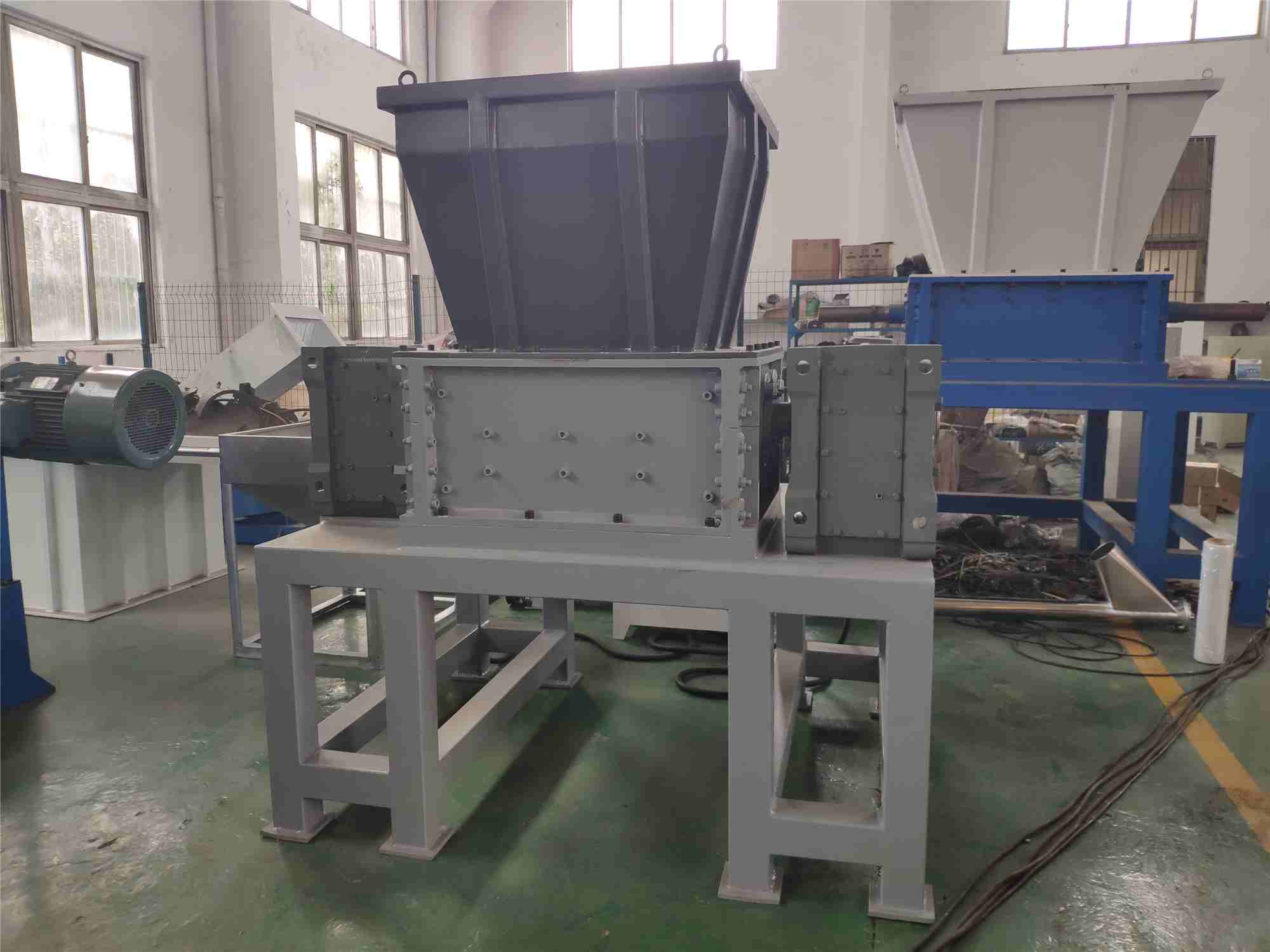 If you want to know more informations about this line or our company ,
Pls contact us!