NEOFLON FEP

Daikin FEP (Fluorinated Ethylene Propylene copolymer) is a melt processible fluoropolymer.it is extremely inert, has excellent electrical properties, high chemical stability, low friction, excellent long term weathering and very good low temperature properties. It is used in high speed wire insulation, cable jacketing, extruded film, blown film, sheet extrusion, tubing, heat shrinkable tubing, catheters, molded parts, and equipment and pipe linings.
Neoflon FEP NP-112 was developed with improved stress crack resistance and improved extrusion speed for extrusion of wire insulation for appliance wire, plenum cable insulation, tubing, and film, etc. It may also be used for injection molding of thin wall parts.
Neoflon FEP NP-130 was developed for extrusion and compression molding applications which require higher degree of stress crack resistance.

Daikin Neoflon FEP NP-112
Daikin Neoflon FEP NP-130
Packing:25kg/bag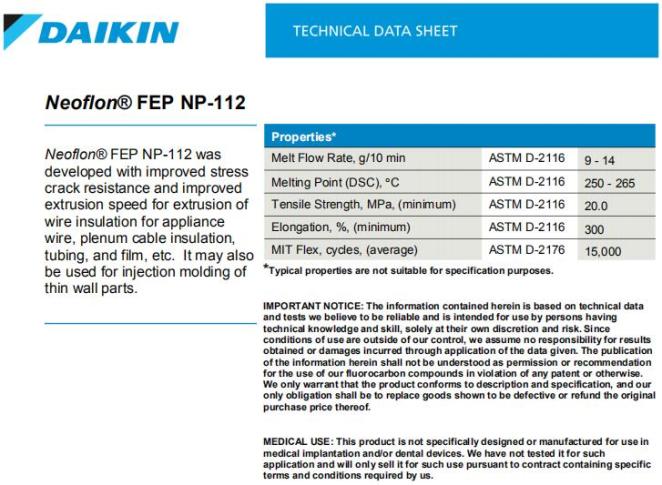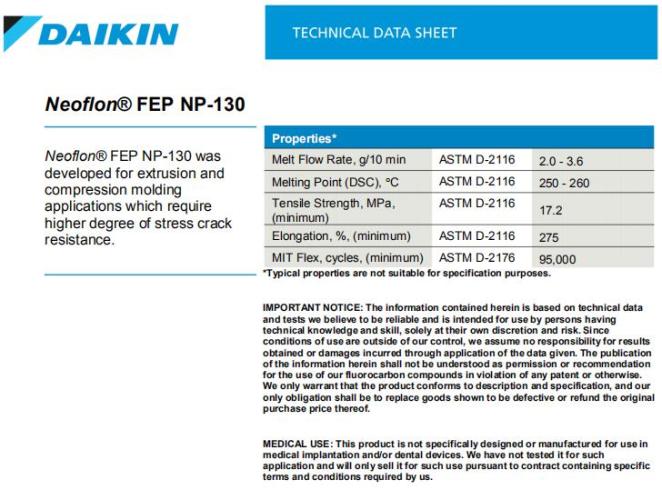 We can give discount according to order quantity.