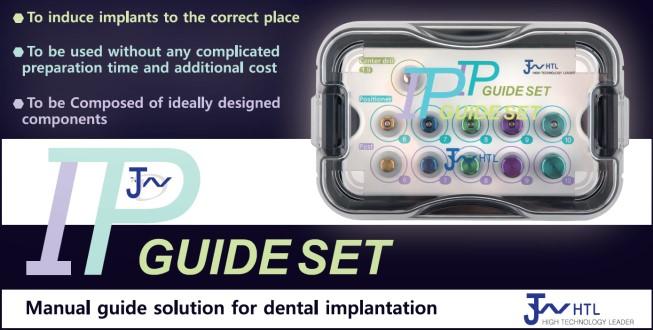 [Product description]
IP-GUIDE SET is used for the purpose of inducing implant fixtures and upper structures to be placed at any desired lacation. It helps to evaluate not only the anterior-posterior region and mesiodistal dimension but also the occlusion with opposing teeth and the angle of the implant axis. It is possible to save the time to prepare the procedure and the additional cost compared to conventional guide stent or digital guide.
[Product composition & Feature]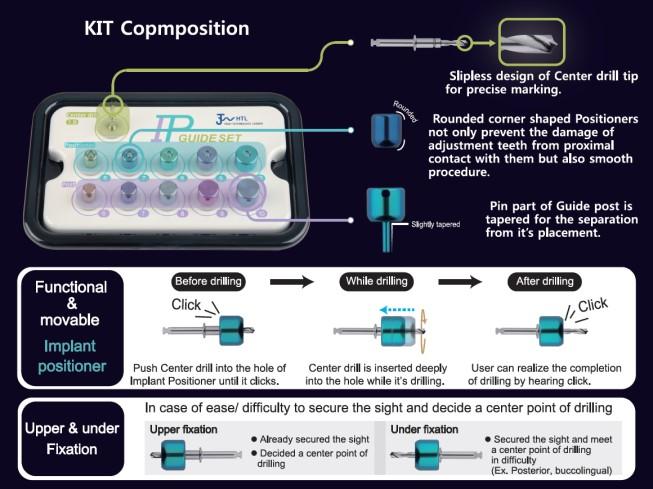 [Components]
It is composed of Center drill, Implant positioner, Guide post and Kit case.
∘ Center drill
⦁ It is used to drill the center point for dental implant placement.
∘ Implant positioner
⦁ It is used to assemble with Center drill to decide the center point with it's dimension.
∘ Guide post
⦁ It is put into the drilled hole of center point to secure the space of the implant placement.
∘ Kit case
⦁ It is the case that all components are organized and possible of sterilization.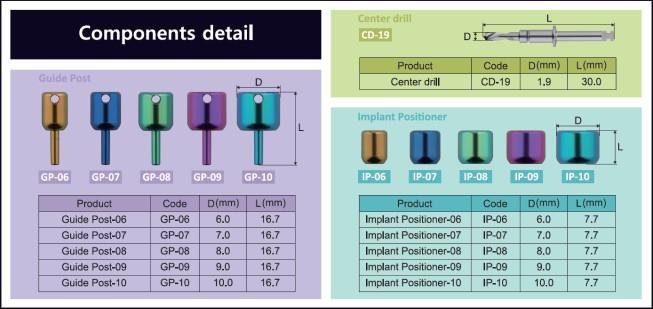 ※ Raw materials
| | |
| --- | --- |
| Name | Raw material |
| Center drill | Trimrite |
| Implant positioner | ELI Ti |
| Guide post | ELI Ti |
| Kit case | Polysulfone |