Desk Top Desk [DTD]
Description
Desk Top Desk [DTD]
Desk To Desk (DTD, Height adjustable desk)
1.It can be easily put on the existing desk.
2.Height can be adjusted from 9cm to 40cm by 10 steps just hold the both sides handles.
3. Height adjustment is non-rotated and vertically moved. So it is stable to use and high in space utilization.
4.You can use multi-purpose desk for business, student, at home.
- Size : 70 x 52 x 9~40cm (10 Steps Height)
- Thickness : 15t - 18t
- Hold up to weight : Below 20Kg
- Weight : 10.5~11.2 kg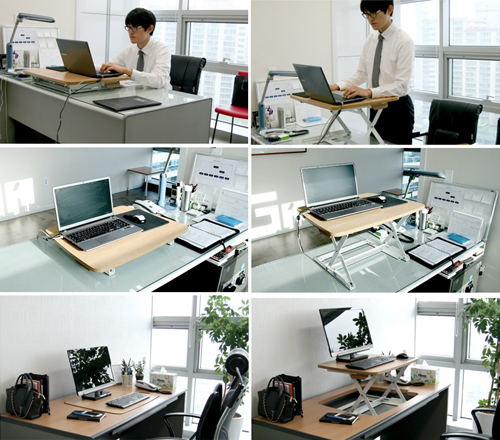 Send an Inquiry to this supplier
Similar products in other categories :
You may also be interested in :