Diamond CBN honing stones fit for Sunnen horizontal and vertical honing machines.
Diamond honing stone is an advanced diamond honing tool which sinteres fine diamond particles with metal powder by powder metallurgy.
It is mainly used for honing the inner hole of engine cylinder and connecting rod of automobile and tractor, and also for honing the inner hole of gear and hydraulic parts.
In addition to iron and steel, honing materials can also be broken steel parts, hard chrome plated parts and ceramics.
Honing stone's service life
The service life is long;Under the condition of reasonable use, each pair of honing bar can be processed from 10000 to 25000.Honing with high efficiency;15 ~ 45 seconds/pieces.Product percent of pass is high;Article use diamond honing the percent of pass is 60% higher than that of silicon carbide, corundum honing bar above.
Size
Length L

200

150

100

80

60

40

20

10

Width C

4/5/6

4/5/6

4/5

4/5

8

8

7

5

Height H

6/7

6/7

6/7

6/7

6/8

6/8

6/8

4/5

Width C

1.2/1.5

1.2/1.5

1.2/1.5

1.2/1.5

2

2

2

1

Height B

3.5/4

3.5/4

3.5/4

3.5/4

4

4

4

4

Grit:60#/80#/100#/120#/180#/200#/220#/280#/300#/350#/400#/600#/700#/800#/1000#

Other size According to the customer requirement.
Product

Blind hole, keyway (motorized extension) honing head

Product model

Plover hole diameter

mm

MT-40(Dia38-50)

MT-50(Dia48-70)

MT-50Z(Dia58-80)

MT-70(Dia68-90)

MT-70Z(Dia78-100)

MT-90(Dia88-110)

MT-90Z(Dia98-120)

MT-110(Dia110-40)

MT-130(Dia130-170)

MT-160(Dia160-200)

Maximum honing depth

mm

400

Spindle speed range (level 4)

Revolutions per minute

140,200,288,400

workpiece material

Cast iron, copper, bronze, aluminum alloy and steel parts

Roughness of honed surface

GB1(0.63micron to 0.4micron)

Tolerance of machining hole

GB1800IT5

roundness

GB1184 (level 5-6)

cylindricity

GB1184 (level 6-7)
Application:
Mainly used for automobile, tractor engine cylinder and inner hole honing processing, can also be used for gear, hydraulic parts so on hole honing processing.Honing processing of materials in addition to t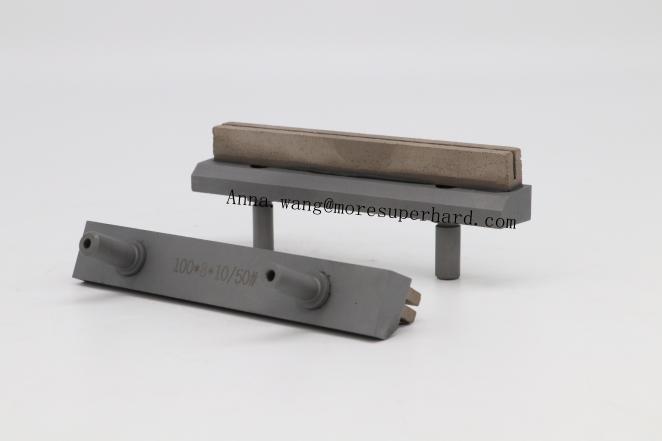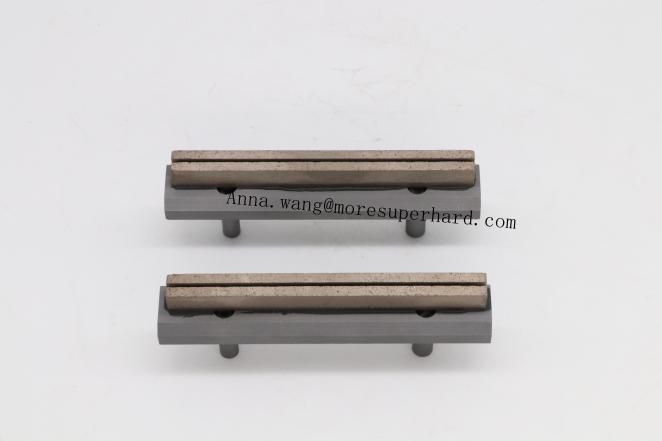 he cast iron, steel, can also be broken fire steel, hard chrome plating pieces and ceramic, etc.Diamond CBN honing stones fit for Sunnen horizontal and vertical honing machines, sharpen fine edge on all type of tools including knives,blades and aprecision cutting tools.
About us
We manufacturer a full range of diamond honing stones, CBN honing stones, honing tools, mandrels, hone head, adapters, wedges, retainers, alignment bushes, trueing sleeves in China. Our honing abrasives are designed for Sunnen, Nagel, Gehring, Nissin, Fuji, Mas and other honing machines.