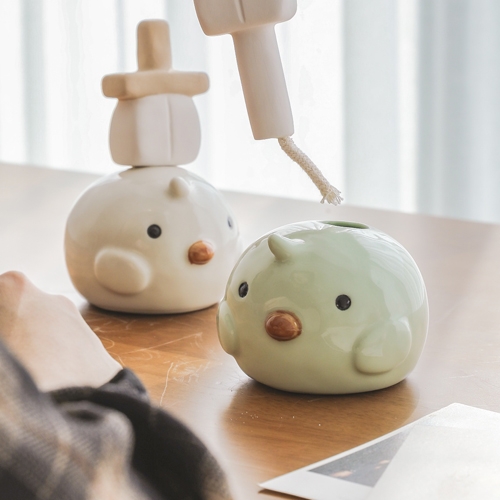 Membership

Free member

Registration Date

2019.11.05

Country/Region

Korea

City

Sejong-si

Contact

Young Kyu Park(Mr.)
Manufactured by shaping the diffuser container and the fragrance emitting device in ceramics.
Usually, diffuser solution is put in glass containers for convenient storage and the fragrance emitting device sold after is made of wood and gypsum.
However, as existing products have low oil absorption and fragrance emitting persistence, product performance is not excellent, and the wood may be contaminated when used for long periods.
We focus on developing eco-friendly products that are quick to absorb, long-lasting in use, and free of contamination. Thus our pure ceramic fragrance emitting device has superior fragrance emitting and an extended duration of use

Technology and competitiveness
High technical competitiveness
To make full use of the air layer inside the pottery, a certain thickness is formed in the fragrance emitting device to maximize the absorption and movement time of the oil. Based on our technical capacity, the absorbed oil flows into the air layer inside the pottery, increasing the duration of fragrance emission so that the fragrance may last one month longer than competitors products under the same conditions.

Harmless to humans
With high temperature sintering sterilization at over 1,000 degree C, it causes no harm to the human body when touched.

Product features
With Dinosaur, Yeti, and Phoenix Slimes as motifs, the products are made into cute shaped characters thanks to much higher technology levels than other competitors products.
We also have increased the value of possession for customers through the advantage of handmade products.
Suitable for interior props, gifts, and more, we plan to roll out new designs as series products.