Disposable top natural organic menstrual pads
>>>Descriptions
Bio organic menstrual pads are perfect for a post-maternity bleedfest. They're thin, absorbent, properly adhesive, and packaged in chic (yes) individual wrappers. But inside are the best non-irritating, non-diapery panty protectors I've ever used. And many customers tried them all. Cooperated/cooperationg with Woolworth, Cloes, Mannings, Waston's, Walmart, Carrefour, Shoprite, Tesco, etc. Organic menstrual pads proudly displays the 100% Cotton seal on all feminine care pads, panty liners and tampons.
(1) Slim type (4-5mm thick)
(2) Natural organic cotton top sheet gives girls natural and soft, real cotton touch.
(3) Absorbent core made of natural fluff pulp is contributed to absorb menstruation flow mostly
(4) Biodegradable and breathable back sheet prevents ordor and moisture effectively
(6) Perfect body fit design and strong adhesive keep the pad firmly stay on the panty all the time.
(5) Biodegradable PE individual wrap keeps the pad always hygienic and sanitary.
>>>Specifications
* Brand Name: Glory Girl , Oui Oui, private label/OEM acceptable
* Size: Day time use 240mm , Overnight use 285mm,Panty liner 150mm
* Surface: Organic cotton
* Color of pad: White
* Back sheet: Breathable and Biodegradable
* Package: Zip lock bag, Deluxe aluminum bag, Paper box, Normal PE bag
* Packing: 10/20 pads X 48 bags per carton
* MOQ: 300,000 pads for sanitary napkin, 600,000 pads for panty liner
* Individual wrap: Biodegradable PE
* Chip: No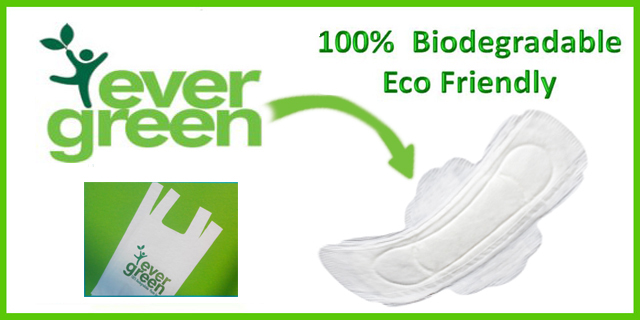 >>>Other features
* Eco-friendly and Biodegradable
* Ultra thin 1mm, 285mm long with wings
* Natural organic cotton surface for maximum softness and natural touch
* Super absorbent and enough long time protection for the whole day.
* Breathable back sheet keeps girls always fresh and comfortable no matter high or low temperature
* Individually wrapping keeps the pad always hygienic and sanitary
>>>Other parameters
Best organic cotton menstrual pads disposable

Size

Wings

Top sheet

Thickness

Absorption

Breathable & biodegradable

Weight

Pads/20'FCL

240mm

Yes

Organic cotton

4-5mm

60ml

Yes

7.5g

450,000

285mm

Yes

Organic cotton

4-5mm

80ml

Yes

9g

380,000

150mm

No

Organic cotton

4-5mm

10ml

Yes

2g

1,100,000
>>>Pictures Display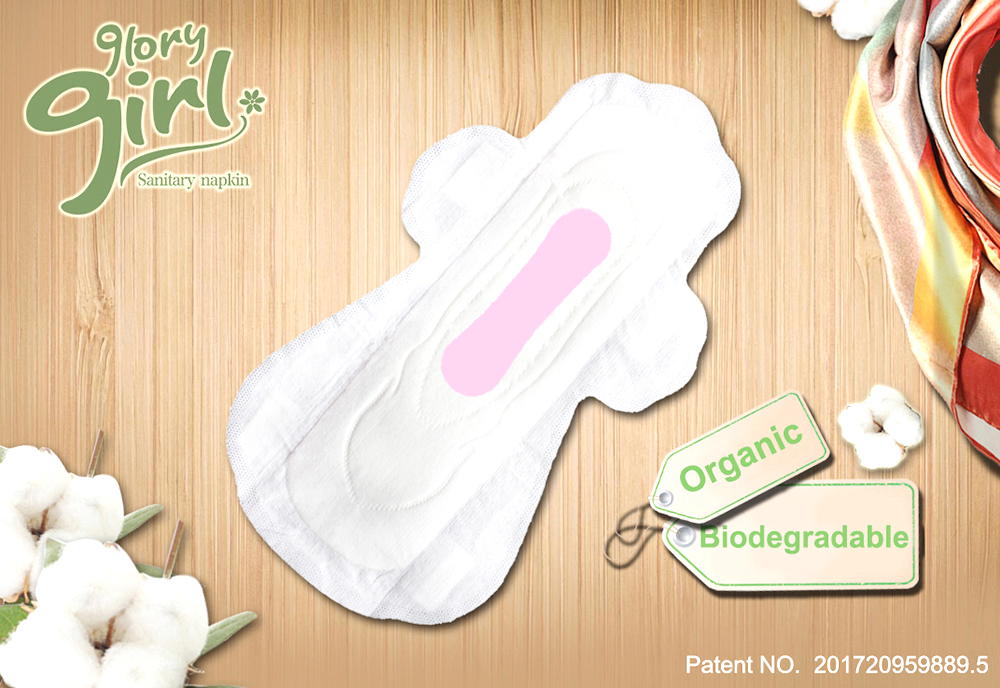 Many options available for Packaing ( Made in China brands organic menstrual pads)
It is a bag with a zip lock. The bag can be re-zipped after take one pad out of the bag. Zip lock bag is a good option if girls want to keep pads away from moisture and be hygienic in all times.
Aluminium bag is a food grade bag. It comes with an easy quick seal sticker. Girls can put the sticker back after take one pad out. Fantastic looking of the package displayed on the shelf may easily cause eye catching. It is a good option to keep pads away from moisture and be hygienic in all times.
Paper box is a packaging 100% recycle. Environmental sustainability has become more important in now days. It is a good option for buyers who always focus on protecting our environment. Paper box can be with different shape and structure catering to different requirements. It is also a good option for buyers who want to change designs often as paper box does not require any plate or mould charge.
It is a cost-effective plastic bag. It is common globally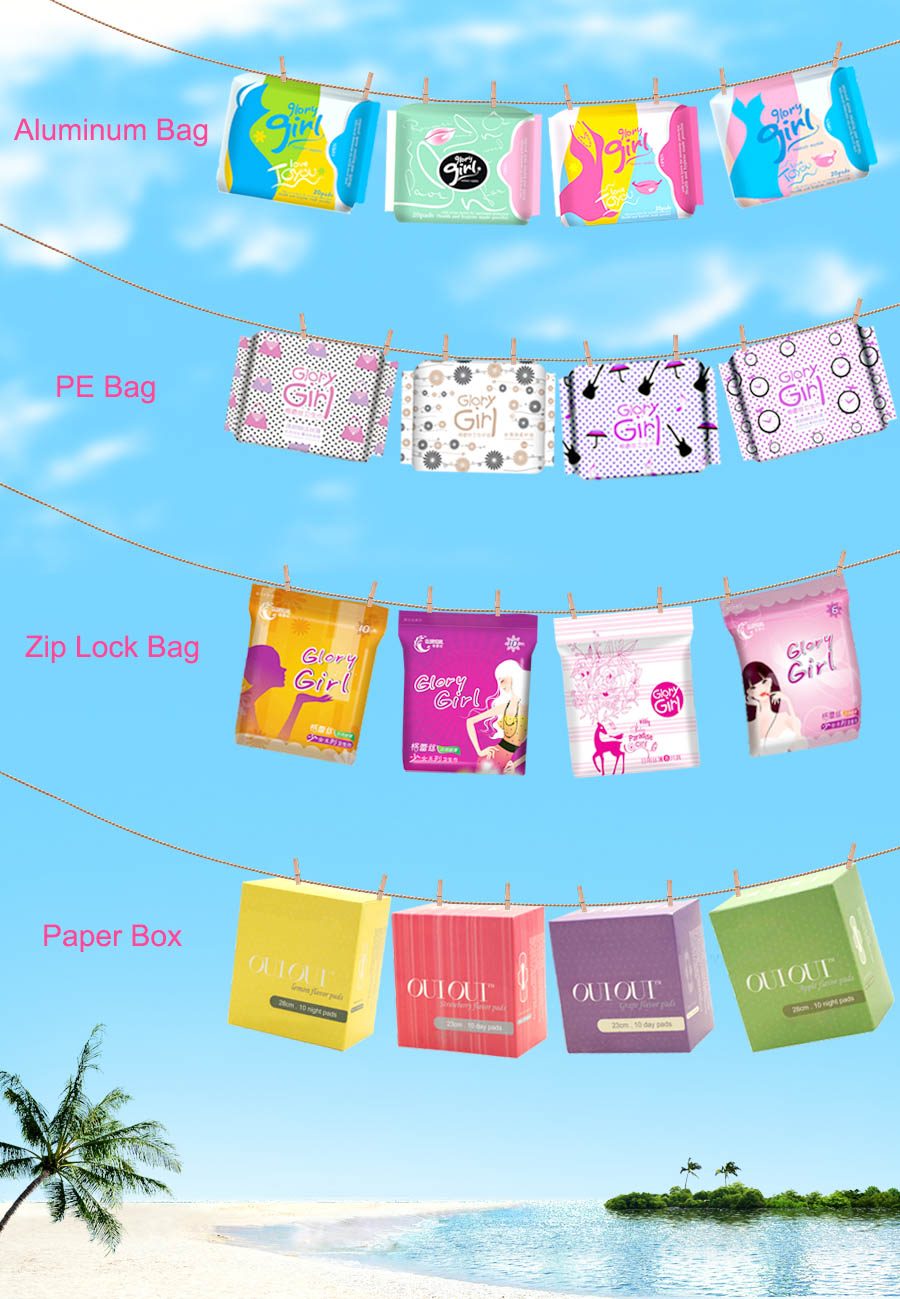 (5) Shipping: by sea/train
organic cotton menstrual pads have been widely shipped to Malaysia, Singapore, Philippines, Indonesia, Russia, Kazakstan, Thailand,Hungary,USA.Canada,India,Australia.etc.
(6)Logistic information for shipping
| | | | | |
| --- | --- | --- | --- | --- |
| Length (mm) | Q'ty (pads/pack) | Q'ty (packs/ctn) | Cartons loading in one 20ft | Cartons loading in one 40HQ |
| 240 | 9 | 48 | 1145ctns | 2708ctns |
| 280 | 10 | 48 | 972ctns | 2500ctns |
| 320 | 10 | 48 | 900ctns | 2083ctn |
We can supply negative ion sanitary napkin either under customer`s brand or our own brand.
(1) Free samples of sanitary napkin with negative ion
(2) OEM(Original Equipment Manufacture) and ODM(Original Design Manufacture) orders are welcomed here!
(3) Every package of sanitary napkin and panty liner with negative ion can put together with a Female Vagina Inflammation Self-Test Card
This could help women test their body immediately and conveniently.
FAQ
(1) Do you accept small order?
Re: Yes,we do.We are having ready stock available now
(2) Visit of factory?
Re: Yes,warmly welcome a visit of our factory anytime.
(3) Free samples
Re: Yes, we supply free samples for customers
Company Information

Our company is thoughtful, caring people and the focus of helping people reflects this. In the past years
We`ve paid lots of efforts in charity and social welfare.

We opened a female care hot line for answering questions about female health.

We frequently donate thousands of pads to charity or other organization and rural areas.

We support children to go to school.

We will keep going our charity to help anyone who needs.
http://www.ladynapkin.com