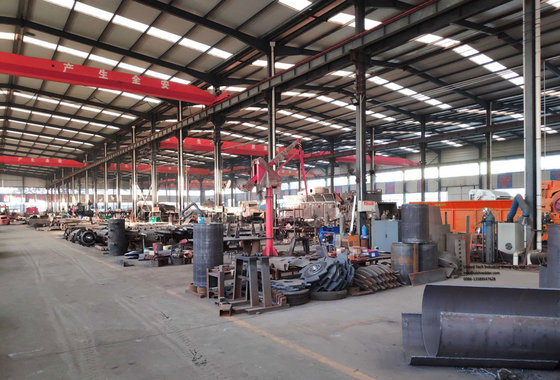 United Industrial Group Co., Ltd., established in 2014, located in Zibo City, China.
United Tech focus on the crushing aspect. It is one company which manufacture and supply the crushing machines, such as: Shredder, Crusher, Granulator, Chipper, Grinder and other relevant machines and equipments. United Tech also provides auxilliary equipments to support customers whole line production.
United Tech Shredder including Single Shaft Shredder, Double Shaft Shredder, etc. And we can Customize the shreder according to customers requirements. The shredder is designed for a wide array of applications and ndustries, suitable for shredding solid material such as E-waste, metal, wood, platic, scrap tire, package barrel pallets, bulky waste, bio-medical waste, ragger wire, rubber, paper, carton, cable & wire, etc. It is one of the perfect machine to support solid waste treament beause it particularly well suited to the size reduction of bulky or voluminous materials which could incude metals or stones.
United Tech Crusher including the Hammer Crusher , Jaw Crusher, Impact Crusher, Cone Crusher, etc. It is widely used in mining, metallurgy building materials, highway, railway, hydraulic engineering, chemical industry, etc. They are suitable to primary and and secondary crusing all kinds of minerals and rocks.
United Tech Granulator usually in the plastic and rubber crushing. While the United Tech Chipper is usually in the wood crushing.
United Tech Food Processing Machines including, Grinder, Mixer, Granulator, Dryer, and other relevant machines. All machines in accordance with the country GMP requirements of the design and manufacutre. Widely used in pharmaceutilcal, food, personal care industries.
"Innovation, intergrity and co-prosperity" is our concept of the production and operation. United Tech is committed to providing customers the efficient, sophisticated leading technology, excellent quality products and best service.