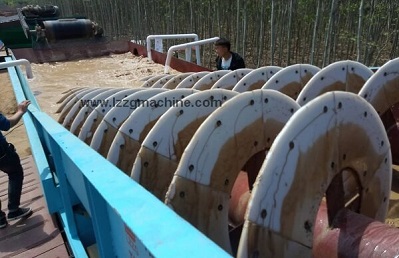 The spiral classifier is widely used in the grading of the grinding circuit of the concentrator and the operations of washing, de-sludge, and dewatering. Its main advantages are simple equipment construction, reliable operation, and convenient operation. It can be self-flowing with energy-saving ball mill in the closed-circuit grinding circuit. It is suitable for wet magnetic separation of magnetite, pyrrhotite, roasting ore, ilmenite and other materials with particle size below 3mm. It is also used in coal and non-metallic minerals. Iron removal operations for materials such as building materials. It's also named screw classifier.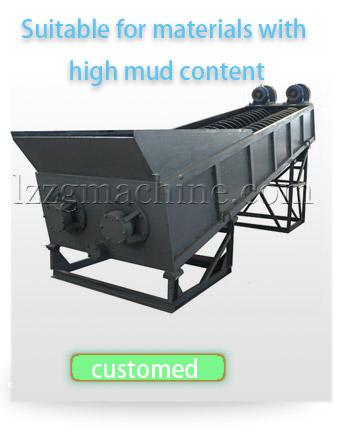 https://www.lzzgmachine.com/products/sand-washing-machines/lsx-screw-sand-washing-machine.html
LZZG mining equipment in sand washing plant Compared with the hydro cyclone, the power consumption is lower. The main disadvantages are low classification efficiency, heavy equipment, and large floor space. Due to the limitation of equipment specifications and production capacity, it is generally not possible to form a closed circuit with a ball mill with a specification of Φ3.6m or more. Application range Mainly used in the classification of various non-ferrous metal ore dressings such as quartz sand, gold, iron, aluminum, etc. It can also be used for the classification of materials such as pulp and ore. Processing capacity The model of the screw classifier is different, the processing capacity is different, and the processing capacity of the spiral classifier is 30~240 m³/h.