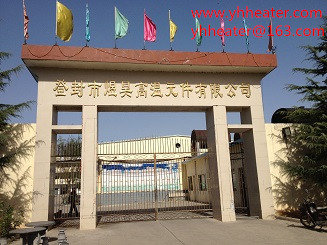 Dengfeng City Yuhao high-temperature component co.,ltd is experienced in manufacturing high-temperature heating elements and tungsten and molybdenum products .
Main products have SIC heating elements , MoSi2 heating element, molybdenum mandrels, molybdenum electrode, molybdenum crucible , etc. At present , our various products have passed ISO9001:2008 quality system certification.
Our company has been committed to the research and development of high temperature materials and technology in order to improve the product quality .Best-selling in domestic and foreign markets ,our products have been exported to more 40 countries and regions , such as Germany , Italy , South korea , Japan , Ukraine, Russia ,USA, Canada,Hongkong and Taiwan etc.

Selling Categories
- General Mechanical Components >> General Mechanical Components Processing Services
- General Mechanical Components >> Used General Mechanical Components
- General Mechanical Components >> Other General Mechanical Components
- Manufacturing & Processing Machinery >> Other Manufacturing & Processing Machinery