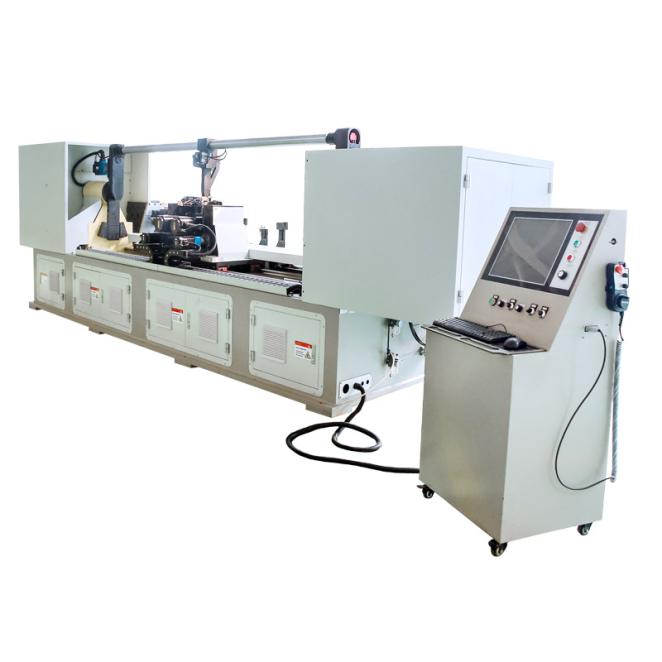 Technical Parameters
(Model No.)

BL-2T-14800

No. of Axis

14

input OD of Wire

hard material
Φ3.0 ~ φ6.0mm
soft material
Φ3.0 ~ φ8.0mm

No. of Feeding Shaft

3

Power of Wire Feeding Motor

3.5KW

(left/right) Power of Turning Motor

2.7KW

(left/right) Angle motor power

2.0KW

(left/right) shift motor power

2.7KW

Power of Angle Control Motor

1.0KW

shift motor power

1.5KW

Rotary power of the clamp

2.0KW

Power of Wire Cuter Motor

1.0KW

Wire feeding accuracy

300mm±0.1

Maximum expanded length

3600.0mm

Weight of Machine

5500KG

Input Power

380V/50HZ/3PH
Product Advantages
1. Taiwan Operation system and Imported Servo motor.
2. Computer has Chinese and English Language,Easy use. All motor can be controlled together or individual.
3. Self Checking System is include in the Machine,Machine can be stopped if machine found there is unqualified product.
4. During production,Operation can change any sizes on computer.
5. The Lubricating Oil Supply system can make sure Machine Long time running.
6. If machine find out there is no more wire,Wire Break or Kinking Wire,machine will stop automatically.And Our machine can be speed up automatically once machine is running in good condition.
7. Our machine is good for products in following industries:Car seats skeleton,skeleton visor,car door lock rod,wire arts and crafts,kitchen utensils,tableware and other Wire Foaming.Mainly for the auto parts industry produce car seat rear steel wire,car double snake- shaped spring.As well as bending long quadrilateral frame and a variety of symmetrical or asymmetrical long piece of wire products.Significant speed and high stability than traditional single-head equipment.
Product Application
Products are mainly Used In Automobiles, Kitchenware, Garden Tools, Supermarket Shelves, Furniture, etc.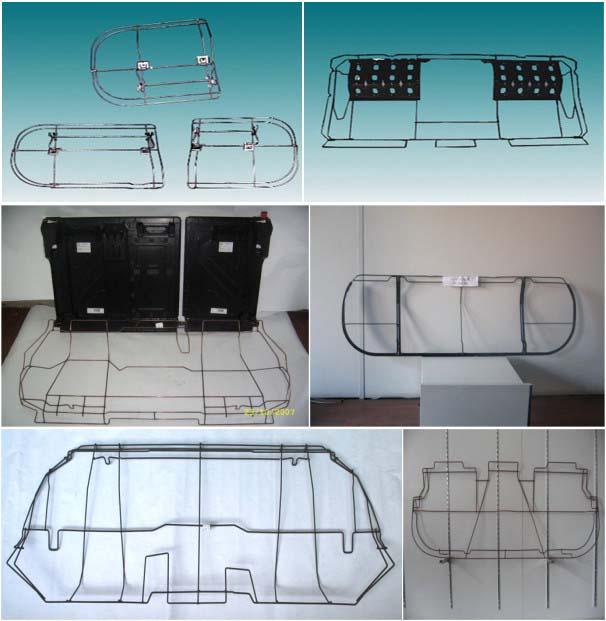 Wire Bending Drawing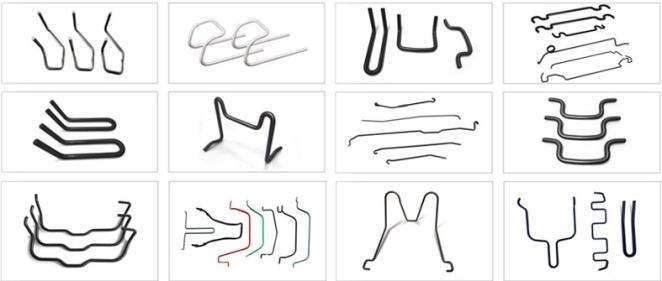 Manufacturing Capacity
Belang automation equipment co., LTD. is an innovative technology enterprise integrating r&d, manufacturing, sales and system integration services. Focusing on providing customers with solutions for high-precision 3D wire forming equipment, we are committed to promoting the transformation and upgrading of China's manufacturing industry to intelligent manufacturing.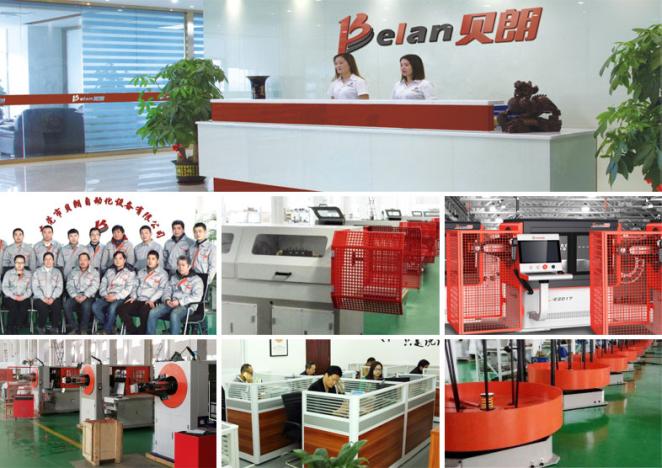 Honor Certification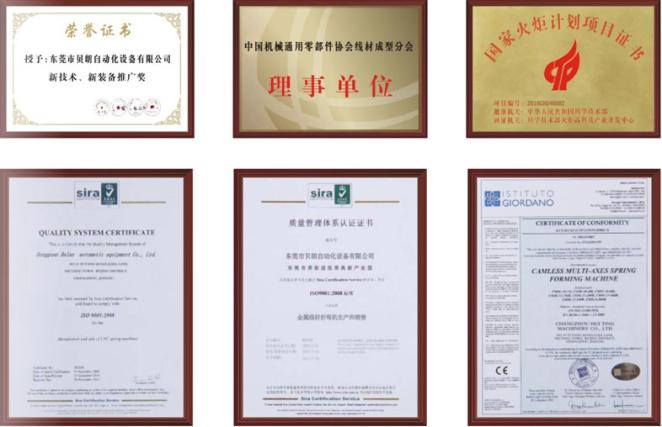 Customer case