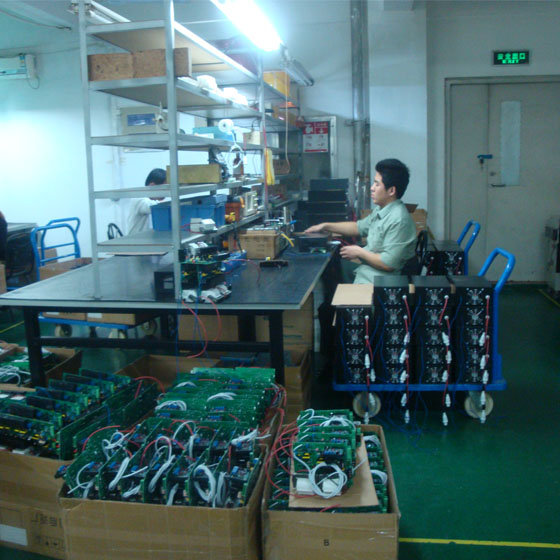 Shandong Laser Source Technology Co., Ltd, formerly Jinan Hongyuan Electric Co., Ltd is a high-tech enterprise, located in the core area of electronically developed regions-Jinan.
Our company specializes in designing, manufacturing and sales of laser power supply. The main product is CO2 laser power supply (30W~150W). We have developed this kind of power supply for many years. It has good compatibility, fast response speed, open circuit protection, and it is combination of high quality & reasonable price. It is mainly used for CO2 laser tubes in laser engraving machine, laser cutting machine, laser sculpture machine, etc.
Besides CO2 laser power supplies, we are also expert in manufacturing xenon lamp power supplies, YAG laser power supplies (20A, 30A), switch power supply, axile fast flow power supply, DC uninterruptible power supply (UPS), high voltage power supply, AC stabilizer, etc.
Based on a highly specialized & internationalized staff and technology, Hongyuan can provide you a flexible, efficient, targeted power supply solution according to the concrete conditions. Executed by reliable quality and reasonable price, Hongyuan Power Supplies got favorable sales success and outstanding reputation not only domestically, but also popular in worldwide. Our products are exported to Europe, America, Southeast Asia, Hong Kong and many other countries and regions. The products are widely used in military and civilian telecommunications equipment, shipbuilding, instrumentation, metallurgy, power industry, railway locomotive and signal, electronic control equipment, Industrial automation and control systems, factory assembly line, security systems, medical and other fields. One of our features is that products are customized according to client's requirements, and more than 90% of our products are customized in accordance with sales order.