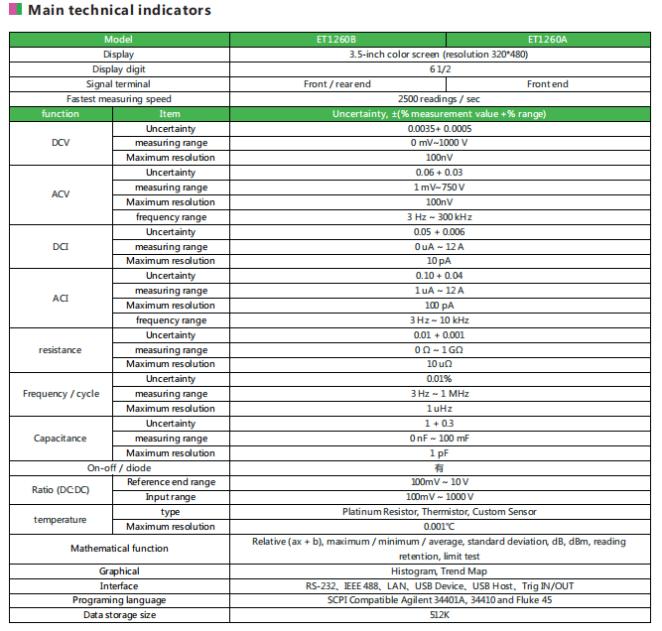 ET 1260A/B high precise benchtop digital multimeter with TFT screen from China
Digital MULTIMETER is widely used in the field of electronic testing.
This MULTIMETER, the unique part is its double benchmark function. It means users only need one 10 v voltage and one 10 k Ω standard resistance to realize all the functions of calibration. The whole process will take no more than 1 hour.