Easily Assembled Construction Building Aluminum Formwork
Aluminum formwork panel also called aluminum alloy formwork panel.It is made of the overall extrusion forming of aluminum alloy.Aluminum formwork system is suitable for the high degree of standardization tall buildings or multi-layer buildings and villas.
The aluminum frame plastic formwork system is based on the new development of the current formwork system, which is mainly suitable for the construction of high-rise building concrete pouring formwork. It is composed of module system, support system, fastening system (waler) and accessory system.
Non standard formwork, c-slot, K-plate, floor keel, beam bottom support formwork are all aluminum alloy formwork. The support adopts independent steel support and inclined support. The formwork connection method is pin pin connection, which can be fully integrated with the existing aluminum alloy formwork. Aluminum frame plastic formwork, like aluminum alloy formwork, has two types of screw system and pull sheet system, but the pull sheet system is better.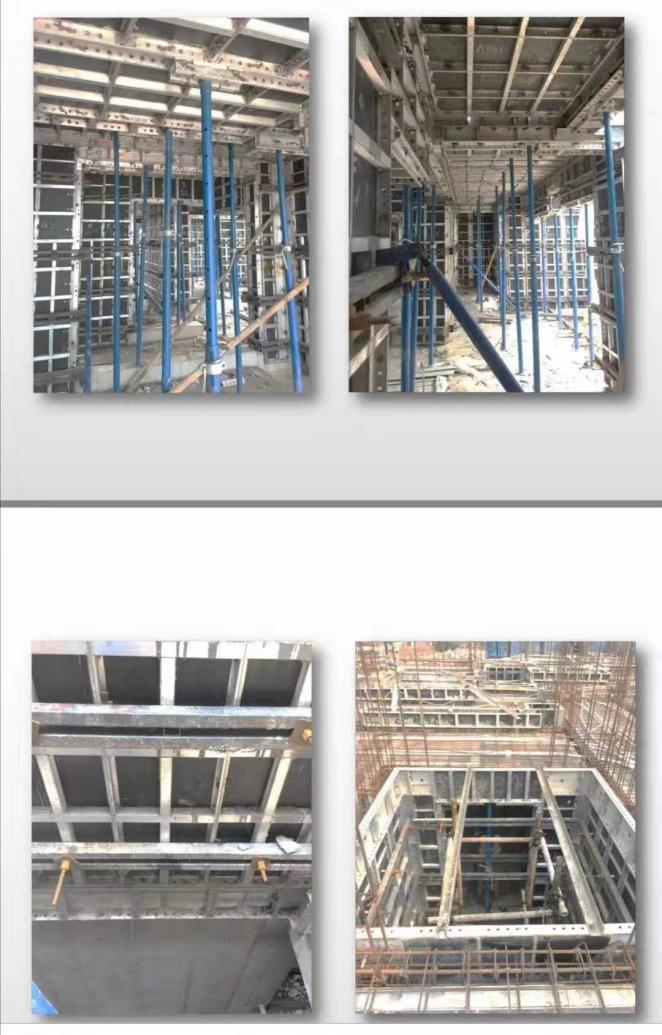 Advantages:
Internationally advanced casting equipments
Total area of manufacturing workshop is 500,000 square meters
Internationally advanced and full automatic product line for formwork deep processing
Annual aluminum formwork capacity will reach to 2,000,000 square meters
Recycling: The life cycle is about 300 times.
Widely Used:Free size, suitable for any height by connecting different size vertical props together
Easy To Handle: Easy operation, workers under correct direction will be competent for the work.
Emma Mao
Mobile/+0086 158 0714 5766 ;

Website:www.soodxp.com;
Office address :No.61 Yinbo Road, Jinghe srteet, Dongxihu, Wuhan, Hubei,China;
1# Easily Assembled Construction Building Aluminum Formwork
2# Easily Assembled Construction Building Aluminum Formwork
3# Easily Assembled Construction Building Aluminum Formwork
4# Easily Assembled Construction Building Aluminum Formwork
5# Easily Assembled Construction Building Aluminum Formwork
6# Easily Assembled Construction Building Aluminum Formwork
7# Easily Assembled Construction Building Aluminum Formwork
8# Easily Assembled Construction Building Aluminum Formwork