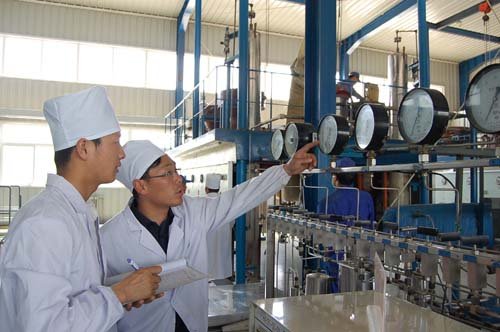 Excellent Health Products Company, located in Xuyi County, Jiangsu Province, China, is an integrated company undertaking import and export business of nutraceuticals, herbal extracts, activated bleaching earth, metallurgical products. We have invested two joint ventures such as Anhui Zhihetang pharmaceutical Company mainly producing herbal extracts, Anhui Braveiy bioengineering Company producing nutraceuticals such as soft capsules, tablets, chewable tablets, effervescent tablets, amino acids, vitamins etc.so as to have guaranteed us at the very strong competitive position. As China`s Customs A enterprise, China Qualified Exportation Enterprise,

We treasure what we have and will provide quality products and high quality service for aboard and domestic customers. Sincerely welcome the potential customers and partners to cooperate with us on mutual benefits.


Our Core value

Customers First

Sino-excellent exists to serve customers, whose demands are the driving forces behind our development. We continuously create long-term value for customers by being responsive to their needs and requirements. We measure our work against how much value we bring to customers, because we can only succeed through our customers` success.

Dedication
We win customers` respect and trust primarily through dedication. This includes every effort we make to create value for customers and to improve our capabilities. We value employees' contributions and reward them accordingly.

Continuous Improvement
Continuous improvement is required for us to become better partners for our customers, improve our company and grow as individuals. This process requires that we actively listen and learn in order to improve.
Selling Categories
- Health & Medical >> Health Food
- Health & Medical >> Herb Medicine
- Health & Medical >> Pharmaceutical Chemicals
- Health & Medical >> Sex Products
- Health & Medical >> Other Health Care Products