Imiprothrin is a synthetic pyrethroid insecticide. It has high effective and is an ingredient in some insecticide products for indoor use. It is for mosquito coil mat areosol. It has low acute toxicity to humans, but to insects it acts as a neurotoxin causing paralysis. Imiprothrin controls insects by contact and stomach poison activity. It acts by paralyzing the nervous systems of insects.
Pesticides can be divided into chemical insecticide, agriculture insecticide,natural and organic pesticide.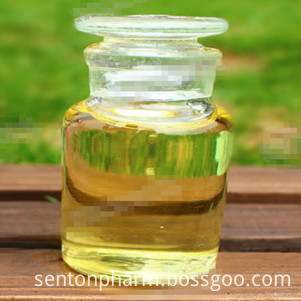 Properties: Technical product is a golden yellow oily liquid. Insoluble in water, soluble in organic solvent such as acetone, xylene and methanol. It can remain good quality for 2 years at normal temperature.

Toxicity: Acute oral LD50 to rats 1800mg/kg
Application: It is used for controlling cockroaches, ants, silverfishes, crickets and spiders etc. It has strong knockdown effects on cockroaches.
Specification: Technical≥90%
While we are operating this product, our company is still operating on other products, such as White Azamethiphos Powder, Furit Trees Great Quality Insecticideand, Quick Efficacy Insecticide Cypermethrin, Yellow Clear Methoprene Liquid and so on.

http://www.sentonpharm.com