**************** My mailbox: mina(at)sunnyintlpowerltd.com ***
***************** Contact person: Mina Leung *********************

Friendly to Environment,0 Pollution!!
Why is solar roof fan important?
Too high roof temperature shortens roofing lifespan...
- Soalr roof fan balances indoor temperature to cooler!
Indoor heat mealts roof snow ito droplets to cause ice damming on the eaves...
- Solar roof fan activates air circulation for a dry & refreshing indoor environment!
More detailed function descriptions:
Where can they be used?
We're mainly discussing the solar fans be used in industrial factory here. However, the applications for solar fans are big, they can also be used in residential house or other commercial workshops & buildings, as long as where a good ventilation is necessarily needed!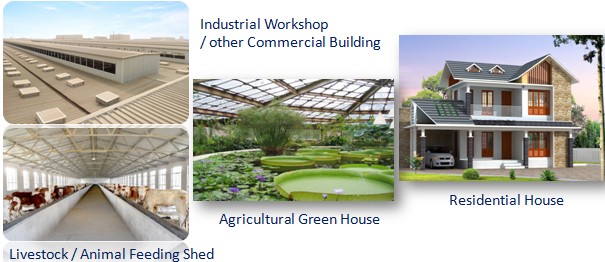 The subscribing solar fan #SN2014001 + dual power AC adapter system #SN2013016 here is SIPL's new developments to all previous ventilators whose solar panels are attached onto ventilators!
Since sometimes, the sun in where ventilator is mounted would be blocked by trees or other surroundings, it is necessary to have the solar panel detached from fan host for more flexible installations...
Also, in many times, the ventilators are needed to work continuously at night, not to mentioned in those cloudy / rainny day times. Therefore, it's very important that the solar fans can work nonstop when is sun is down or be blocked temporarily...
Round shape fan housing cover is also available:
Like all previous designs, Color Options for these new solar fans are:
Black / Green / Orange / White
- but you can order for your own color...
OEM services are welcomed:
- adding thermostat / fan guard
- adding solar battery system / dual power AC adapter system
The solar battery system & dual power AC adapter system here are SIPL's another big developments to solar fans. They can support the solar fans working nonstop 24 hours around, which is absolutely a breakthrough to the world of solar ventilation products!
Our Warranty Policy to all Solar Fans:
Some pictures concerning the production of our solar fans for your reference: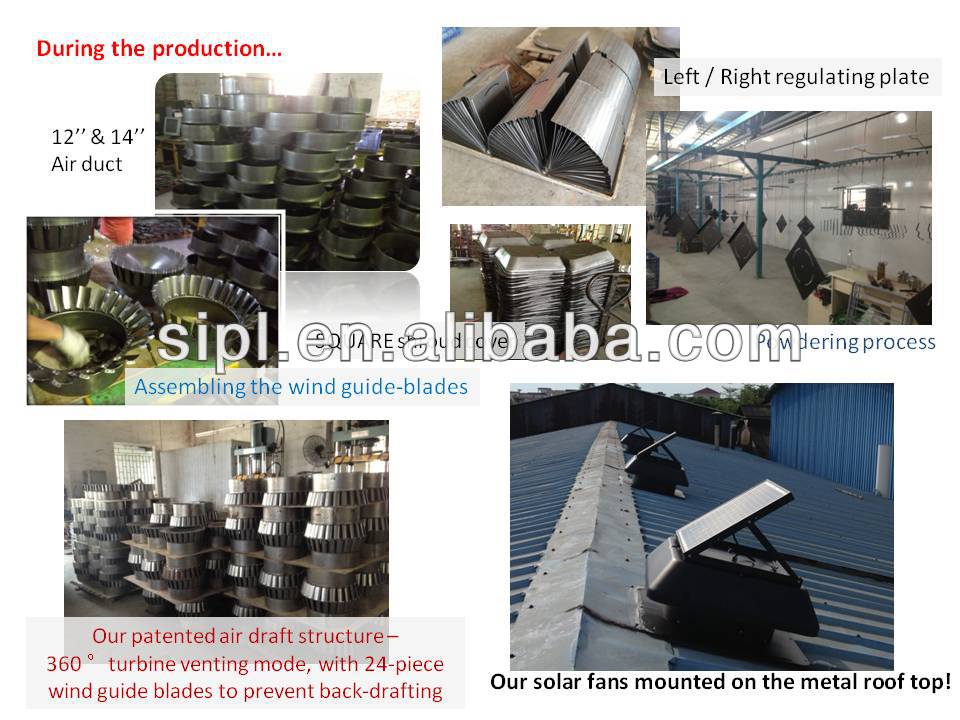 **************** My mailbox: mina(at)sunnyintlpowerltd.com ***
***************** Contact person: Mina Leung *********************