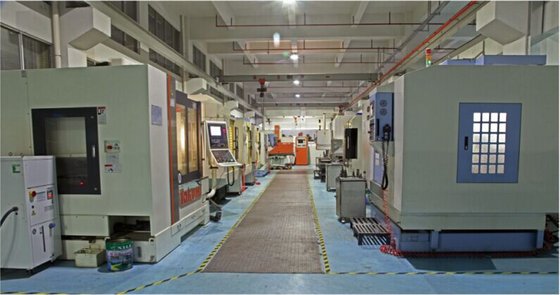 Membership

Free member

Registration Date

2016.03.11

Country/Region

China

City

Dongguan

Contact

summer hu(Ms.)
Dongguan Enuo mold Co., Ltd is asubsidiaryofHong Kong BHD Group, plastic mold design and manufacturing is their core business.Furthermore, inspectionfixture R&D, plastic products injection, spraying and assembly also be engaged in.

The general manager of the company upholds a cooperation and mutual benefitconceptto seek for the common developing, who invited the mold industryelitesto set up the core Enuo teamin early 2016. The core administrators of marketingprojectdesign and manufacture sectors are the company cofounders,theyareformed a fate communitywith company together.

The company achieved the new plant relocation in April 2017, new industrial park plant area of 2,000 square meters, which stuffed with precision CNC machining centers EDM sparks machine milling machinesgrinding machines testing and other equipment totally more than 30 sets, alsothree mold assembly groups are included.Workshopcrane maximum lifting weight of 15 tons, with the annual output 100 sets, and largest molds weight up to 30 Tons capability.
The company is located at the border of Shenzhen and Dongguan-Huihong Industrial Park,Fenggang town.100 meters from the "Cong Guanshen" highway exit.The industrial park face to the "Dongshen road, and back of"Fengqing road, the transportation is very convenient:Distance to the Shenzhen Baoan airport 50 minutes by car; To Shenzhen Luohu district40 minutes driving; To Shenzhen Longgang five-star hotel - CROWNE PLAZA 30 minutes driving; and drive to Changan Lianxing, Yunxing large-scale mold trial plant only 1 hour in need.
Competitionon the mold market, the company's core competitiveness comes from the experienced engineering and manufacturing team. Project, design and manufacture coremanagement members allhave practical work experience in work shop for many years, and have more than 10 years of departmental management experience, well versed in resources coordination to solve the two major industry pain points-quality and deadline.
Selling Categories
- Hardware >> Mould Design & Processing Services
- Hardware >> Moulds
- Manufacturing & Processing Machinery >> Machine Tool Parts
- Manufacturing & Processing Machinery >> Plastic Processing Machinery
- Rubber & Plastics >> Plastic Products