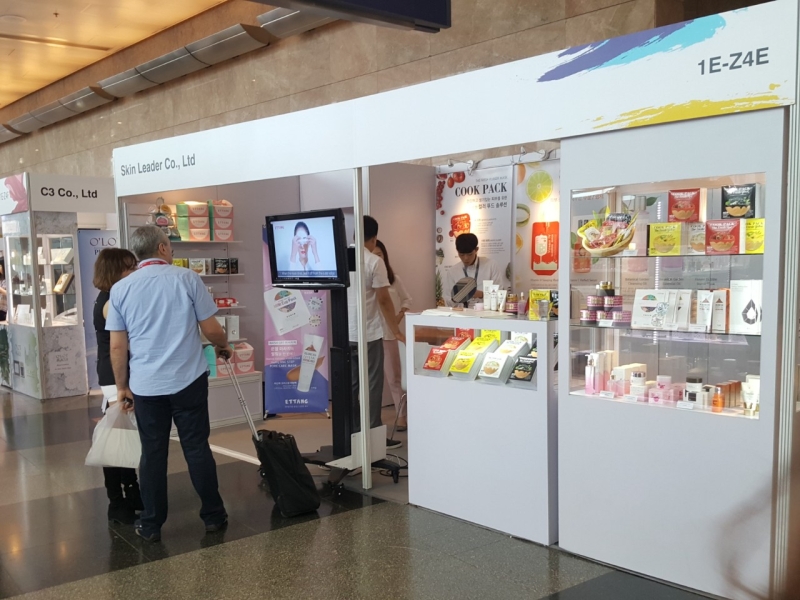 Membership

Free member

Registration Date

2014.07.01

Country/Region

Korea

City

Yuseong-gu

Contact

Taebong Kwon(Mr.)
Skin Leader Co., Ltd. was
established to produce desirable cosmetics beneficial to people by being more faithful to the contents than the appearance of cosmetics, and using excellent raw materials at a reasonable price.
We will put all our efforts into becoming a creative company
that considers customer?s needs first
and doesn?t neglect product development based on creative thinking
through unique ideas with humble attitudes all the time
while maintaining our original intentions.

Starting with participation in ?the Chinese New Year Shopping Festival in Sichuan? in January, 2014,
we are planning to participate in the Aesthetic Asia 2014 in February,Singapore
and the Beauty World in May, Dubai.
In addition, we are scheduled to participate in various overseas fairs
in Vietnam and Hong Kong, etc to promote our cosmetics aggressively
and take the initiative in leading the world?s cosmetic market
by stepping up overseas marketing activities to advance into and expand overseas markets.

?Ettang?, which is a basic cosmetic with the concept of naturalism, is made up of 18 types of product including
mist, mist refill, moisture essence, moisture cream, cleansing, ampoule, modeling pack,and massage.
?In order to create cosmetics that are good for the skin, Ettangis a low-irritant product that minimized
skin irritations by using undiluted solutions or mild scents with no parabens, a chemical preservative added.
?Ettang?sown products include, ?EttangModeling Take-out Cup Pack?, a disposable modeling pack,
?Volcanic Ash Crystal Multi Heating?, which has effects such as heating, crystal peeling, and massage at a time,
and ?GalactomycesCentellaAsiaticaUndiluted Solution Ampoule?, which is made with undiluted solutions
with luxury ingredients.
?We are planning to release products using organic raw materials in the future and further to producereliable products through contract cultivation for part of raw materials with clean area.