Facial Color Makeup Tool Airbrush Makeup Kit for Beauty Makeup and Nails Art
Mini Airbrush, Air Spray Gun, Airbrush for Body Art, Airbrush Kit, Mini Electric Airless Spray Gun, Single-action Airbrush Kit
Mini Air Compressor has been designed for commercial arts, beauty makeup, illustration, photo retouching, temporary tattoos, cake decorating, crafts, hobbies and so on.

Product specification
Model: AC005
Voltage : 12 volt DC
Adapter: 100v -240v
Air hose: 1.8m
Air flow: 8\9\10 L/min(3 stages available)
Max pressure: 30PSI
G.W:950g

Package includes
1 X Air Compressor
1 X Airbrush Holder
1 X Air Hose
1 X AC Transformer
1 X Instruction Manual
1 X Airbrush(Have or have no choice)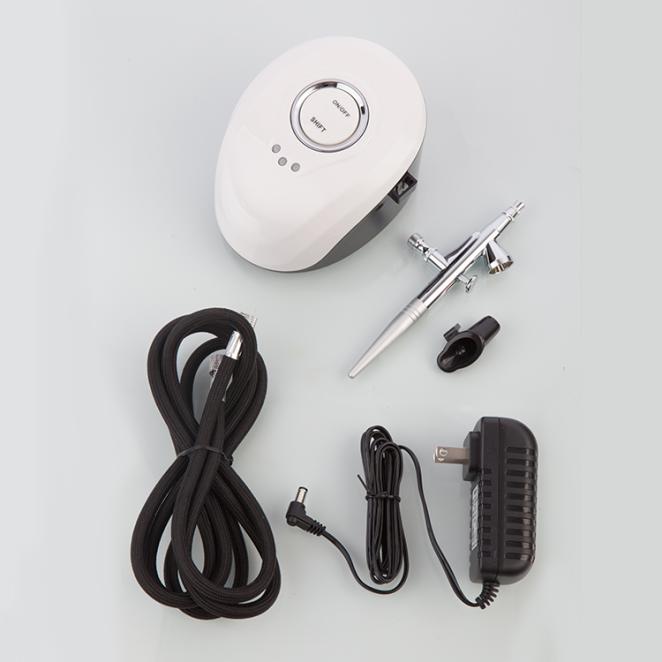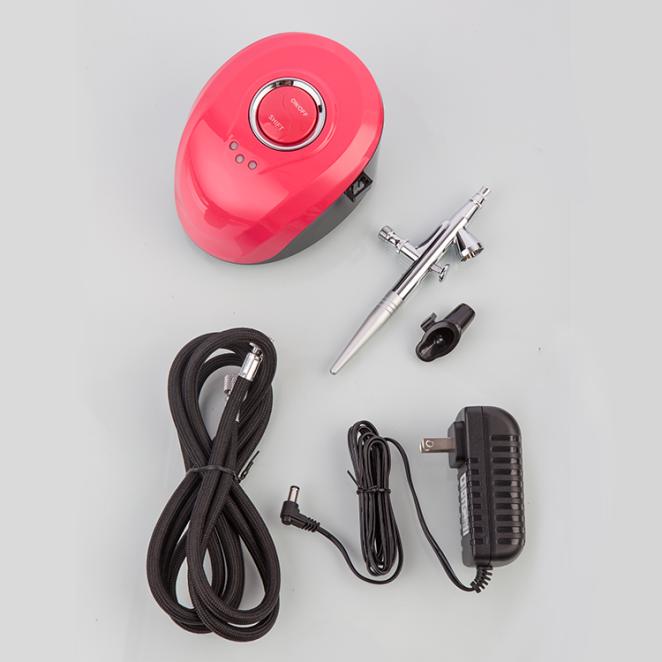 Install Instruction
The compressor matches the use of double action airbrush
1. Connect the airbrush6 to the compressor7 with air hose8.
2. Connect the AC Adaptor1 to the compressor7 and plug the adaptor into an electrical outlet. Turn on the power switch.
3. First press the ON/OFF. Adjust the pressure switch by press the button, there is 3 stages air flow adjustment available. The paint/ink/makeup goes into the gravity feed cup4, the trigger5 controls the flow of air and liquid.
Product Parts:

1.AC Adaptor
2. AC Adaptor Connection
3.Power
4.Cup
5.Trigger
6.Airbrush
7.Compressor
8.Air Hose
9.Air Compressor Hose connection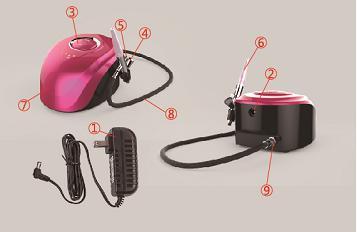 The Works from Airbrush Compressor Kit
Beauty&Makeup&Nail Beauty&Temporary Tattoo and So On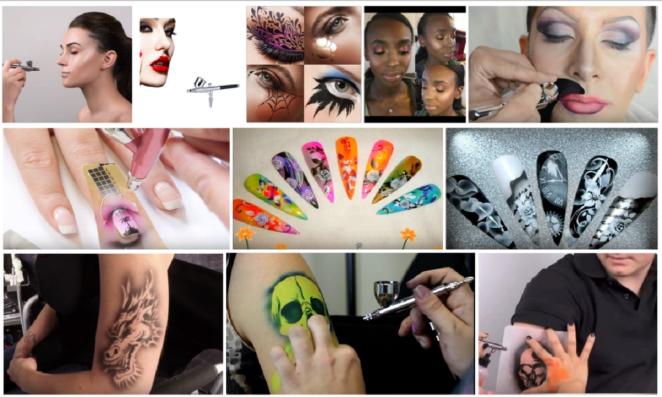 Cake Decorating

Art Creation&Auto, Motorcycle and Bicycle Body Pattern Creation and So On